Russian opposition leader Alexei Navalny is being moved to a prison hospital and the authorities there say his condition is "satisfactory".
He has been on hunger strike for 20 days, complaining of inadequate medical attention. He is in the Pokrov penal colony 100km (62 miles) east of Moscow.
The FSIN prison service says he is being examined by a doctor daily and he has agreed to take vitamins.
He was poisoned with a nerve agent last August and only narrowly survived.
Navalny's doctors warned he would "die within the next few days" if not given urgent medical attention for acute back pain and leg numbness.
He started a hunger strike on 31 March in protest at not being able to see his own medical team, and his doctors say recent blood test results indicate he could suffer kidney failure and go into cardiac arrest at any moment.
Earlier, the US warned Russia there would be "consequences" if Navalny, 44 – the most prominent critic of President Vladimir Putin – were to die in jail.
The UK, France, Germany and the European Union also expressed their concern over his treatment and demanded his release.
Navalny was jailed in February for old embezzlement charges, which he claims are politically motivated.
The European Court of Human Rights found violations of justice in the case against him.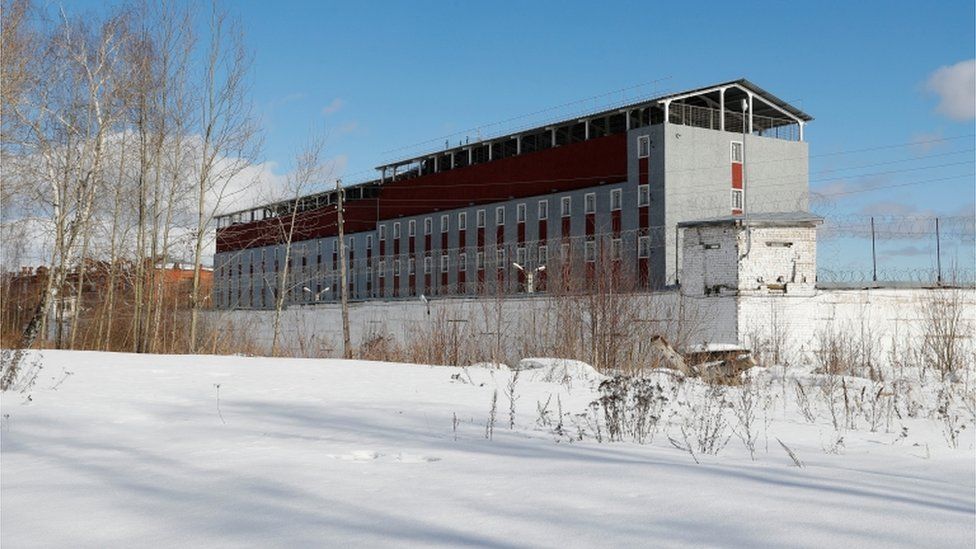 bbc news