Royal crematorium officially closed to public
The Royal crematorium, which was due to be open to the public throughout November, has been officially closed by the Thai government over safety concerns.
The Royal Crematorium's interior can no longer be accessed after authorities on Thursday grew concerned it could be damaged by the multitude of daily visitors.
The decision by the Fine Arts Department means visitors will no longer be allowed on any of Meru Mas' three levels. Anan Choochote, director of the Fine Arts Department, said the new regulation was implemented after Princess Sirindhorn opened the grounds to the general public Thursday morning.
Anan said the princess was satisfied with the overall exhibitions, but asked authorities that they keep order and discretion.
The crematorium grounds are still open to visitors, who will now only be allowed around the structure.
Visitors are not allowed to touch the artwork at Meru Mas and most exhibitions. They are equally forbidden from livestreaming through social media platforms and from taking selfies with two fingers.
Visitors on Wednesday at a preview event were allowed to enter to the first and second levels of the three-tiered structure.
Source: Khaosod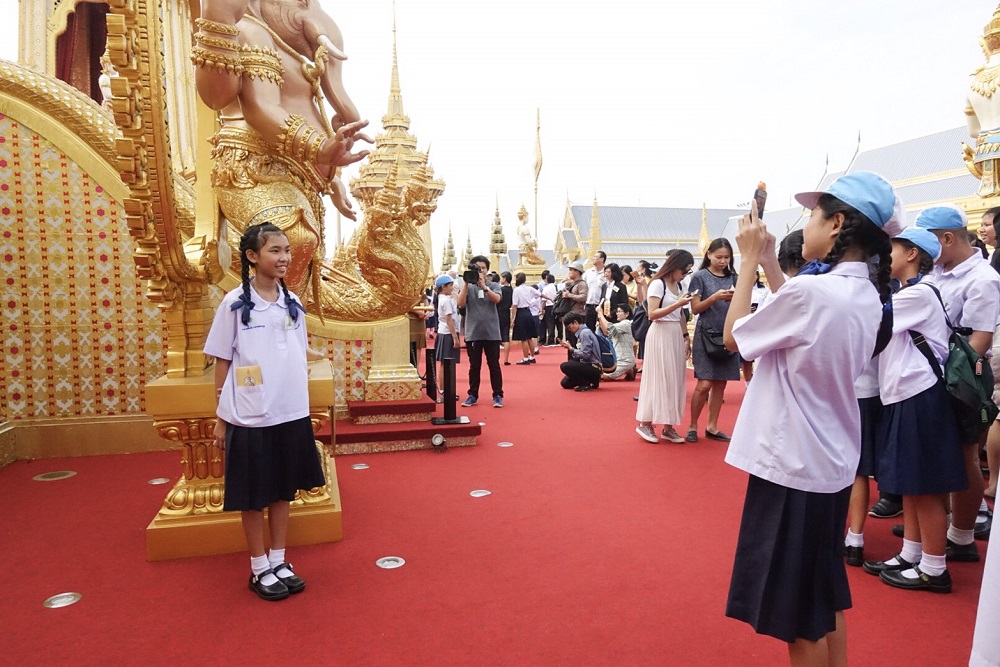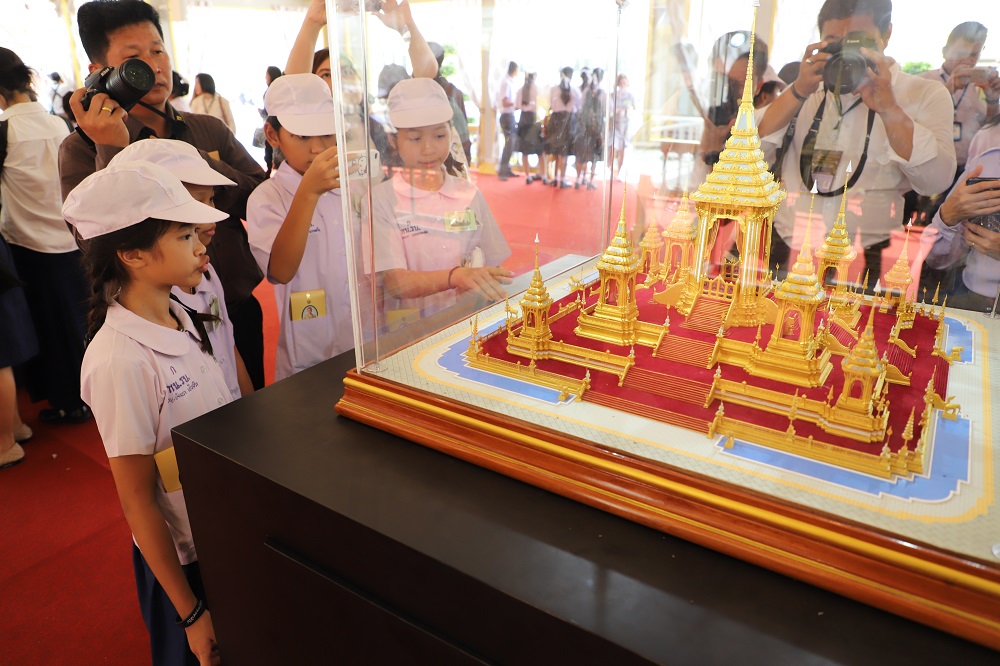 A model of the crematorium's three levels.
Please follow and like us: