RSS UPDATE
In the course of last week's intensive investigation which saw up to 20 police teams in Phuket led by the National Police Commissioner General Suwat Jang­yod­suk, probe every aspect of the gangland hit, a Russian man was also taken into custody who is believed to have planted a GPS tracking device on the Indian victim's car prior to the murder.
Thai Police have released the identities of two Canadian citizens against whom they are seeking to have Interpol arrest warrants issued in respect of charges relating to the killing of 32-year-old Indian crime world figure Jimmy Sandhu on Friday night last, February 4th.
The next challenge facing officers in charge of prosecuting the case against the two suspected hitmen, both former soldiers, is Canada's extradition laws and a significant Supreme Court ruling in 2001 which prohibits the extradition of Canadian nationals to any country or territory where the death penalty is an option available to the courts.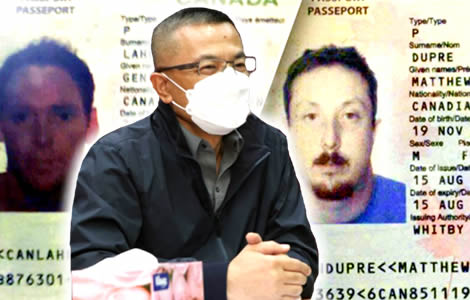 Thai police have released the names of the two suspected hitmen who cold-bloodedly gunned down Indian gangster Jimmy Sandhu on February 4th last just outside his luxury rented villa in the Rawai Beach area of Phuket.
Both men are Canadian, 36 years of age and are believed to be former soldiers. They are Gene Karl Lanrkamp and Matthew Leandre Ovide Dupre.
Arrest warrants were issued by Phuket Provincial Court in Phuket on Friday after police submitted applications for the arrest of 2 Canadian men
It is understood that the Provincial Court in Phuket on Friday approved two warrants for the arrest of the suspects on charges of illegal possession and use of firearms, carrying firearms in public without justifiable urgency and conspiracy to murder.
Royal Thai Police officers are now in communication with their counterparts in Canada and the international police agency Interpol as they seek to have international arrest warrants issued for the pair so that they can be returned to Thailand to face justice.
Please follow and like us: