An alleged drug lord operating across Asia who has been compared to the notorious Mexican kingpin El Chapo is set to be handed over by the Netherlands to Australia.
Tse Chi Lop is accused of heading up a multibillion-dollar drug operation spanning several countries in the Asia-Pacific, from Japan to New Zealand.
A Dutch court has approved the request for him to be extradited, after his arrest in January.
His lawyer says he will appeal.
Mr Tse, a Chinese-born Canadian, is suspected of leading one of the world's biggest drug syndicates. He is said to have led The Company, which dominates a $70bn (£50bn) illegal drugs market across Asia.
Australian police believe The Company, also known as the Sam Gor Syndicate, moved huge quantities of illicit substances, including meth, ketamine and other drugs, hidden in packs of tea.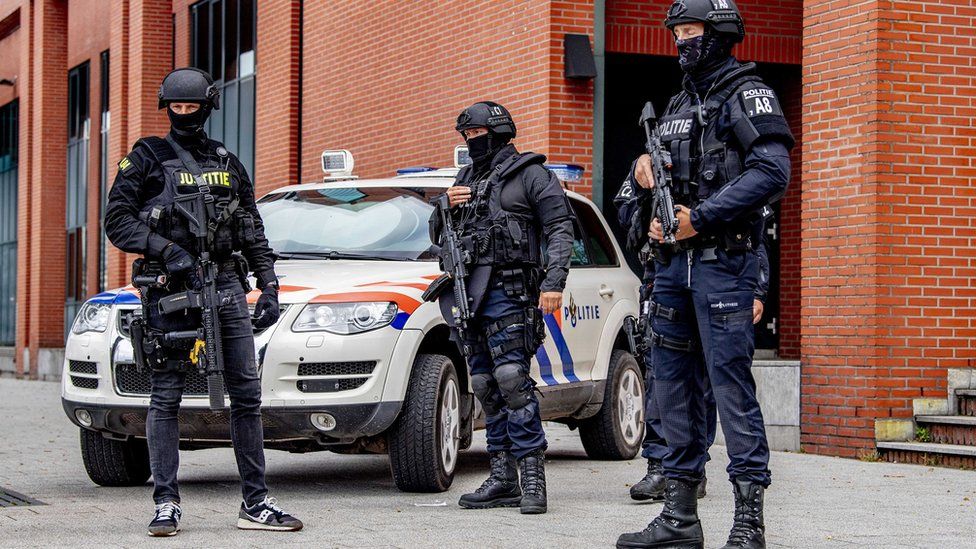 The scheme allegedly helped the syndicate become dominant, with officers suspecting the group is responsible for up to 70% of the illegal drugs which enter Australia.
The scale of the alleged enterprise is the reason 56-year-old Mr Tse has been compared to the Mexican drug lord Joaquin "El Chapo" Guzman.
Listed as one of the world's most wanted fugitives, Mr Tse was detained at Amsterdam's Schiphol airport in January while trying to board a plane.
Australian police, who had been hunting him for more than a decade, now want him to face trial in Australia.
But Mr Tse denies he is a kingpin and claims his arrest was effectively set up by Australian authorities, alleging they illegally arranged for his expulsion from Taiwan to Canada to include a stop in the Netherlands so that he could be arrested there.
His lawyer says he will lodge an appeal against the extradition decision, taking the case to the supreme court.
The Dutch government will make a final decision on whether to hand him over to Australia.
Mr Tse, who is being held in a high-security prison, is rumoured to have moved between Macau, Hong Kong and Taiwan in recent years.
He previously spent nine years in prison after being arrested on drug trafficking charges in the US in the 1990s.
bbc
Please follow and like us: