Police Hold Tourists: Scams in Thailand. A Group of British women held to ransom by armed Thai police and forced to pay £150 – for a broken PLASTIC TOILET SEAT
Jade McInnes, Stacey Robertson, Rachel McFarlane, and Emily Michie claim they were told to pay 10,000 Baht (£230) for the broken toilet.
The Scottish women say the gun-toting cops then bartered with them before accepting 6,500 Baht – around £150 – not to chuck them in jail.
The standoff came after the group of old school pals came back from lunch on Wednesday to find the manager at JJ Residence on Phi Phi Island pointing to the broken toilet.
'Then armed police arrived and threatened us with arrest if we didn't pay.'
'We didn't want to miss our flight home, so we just had to pay it.'
Jade, Stacey, 28, Rachel, 27, and 26-year-old Emily flew home in October to share their story.
In Thailand a plastic toilet seat costs around Baht 350, or NINE POUNDS.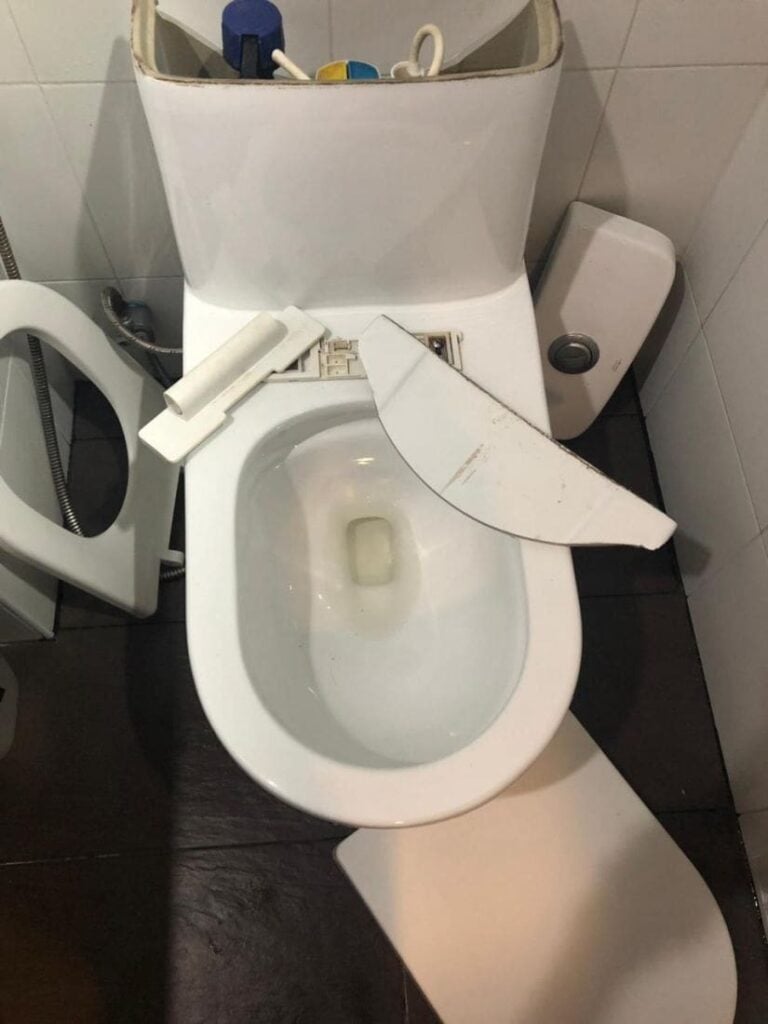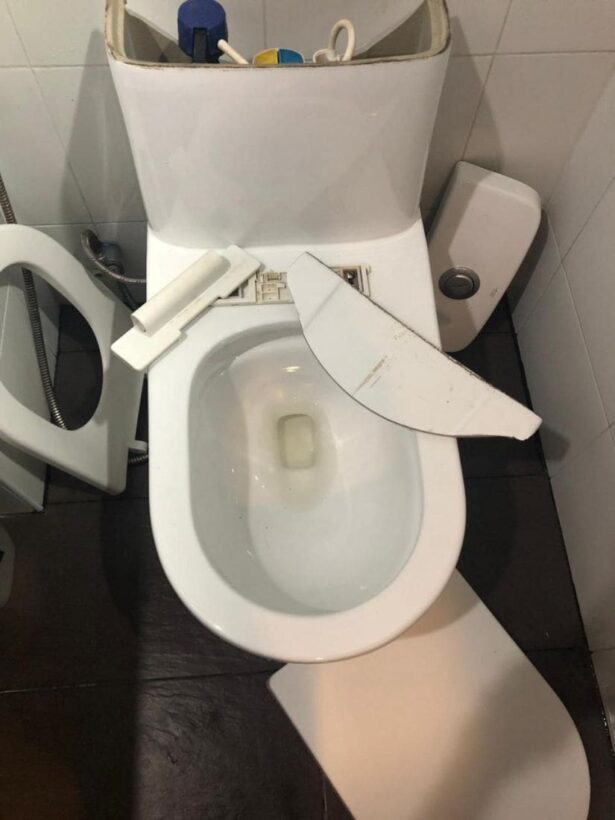 The Thaiger suggests that in these situations holidaymakers must contact the Tourist Police to help wade around any 'cultural misunderstandings'.
They have contacted the JJ Residence on Koh Phi Phi to confirm the story was true.
No Scam
However they were only told there was 'was no scam' without the hotel wanting to comment further.
The only 'cultural misunderstanding' here is one the Thais fail to recognize. That is there are now ANOTHER four people (Bangkok Jack Report) who had a bad experience and will go somewhere else next time.
Thousands of small, individual, experiences like this are what damages the image of Thailand in the eyes of visitors.
It isn't coups or pot holes or poor wi-fi, it is being ripped off by Thai people, supported by their armed police.
On a daily basis.
In this case notice how the ladies had to 'negotiate' with the police. This means the money was split between hotel owner and police officers.
They all know a toilet seat is only Baht 350 and not Baht 10,000. They just see easy cash.
It is a common scam in Thailand.
The advice is never give in to demands for payment from hotels or owners without consulting with Tourist Police.
Not the Local police.
Or speaking to your Consulate if the demands are high. In this case the four ladies probably thought. 'look this is only £40 each, let's just pay it and get out of here, and don't come back.'
Also it is a good idea to take photographs of your room when you arrive and make notes of any problems.
As Thailand suffer a dramatic drop in tourist numbers owners are now trying to squeeze every last penny out of customers. Fairly or otherwise.