A kickboxer accused of shooting dead a man in front of his family on Christmas Eve two years ago has denied being a professional hitman.
Anis Hemissi, 24, is on trial charged with murdering Flamur Beqiri, 36, in Battersea, south-west London, in 2019.
He told a jury at Southwark Crown Court he flew from Copenhagen to London to "Netflix and chill" with a woman.
He is accused of wearing disguises to carry out reconnaissance in the days before the alleged killing.
The court heard Mr Beqiri, whose sister, Misse Beqiri appeared in reality television show The Real Housewives Of Cheshire, was "involved in serious and organised crime".
Prosecutors allege Mr Hemissi was part of a team of four killers sent from Sweden to assassinate Mr Beqiri, a father or two, as part of a violent rivalry between two organised crime networks in the Scandinavian country.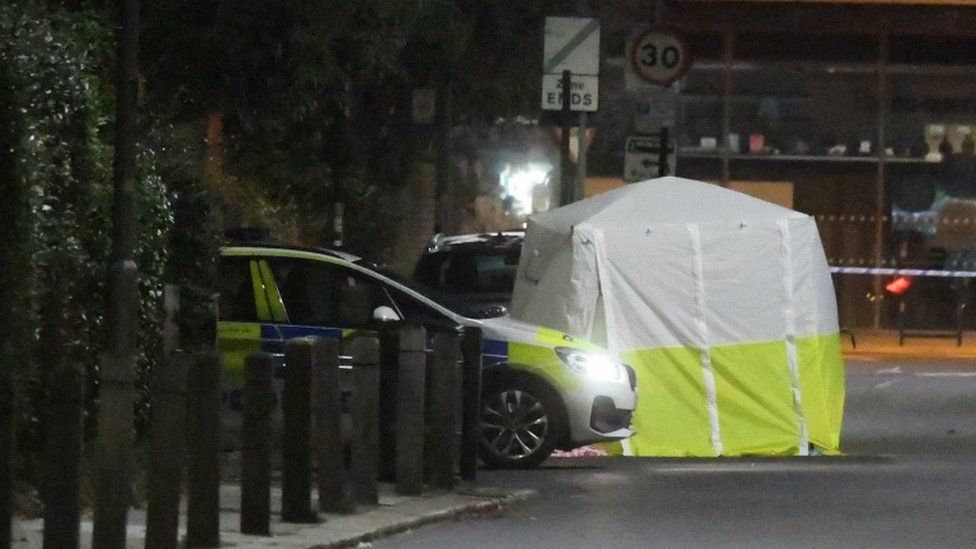 Giving evidence, Mr Hemissi said he flew to London from Copenhagen, Denmark, on 20 December, 2019 to meet a 22-year-old woman, Nadine, who had befriended him on Facebook.
He told jurors she was one of "more than 20 girls" he was speaking to on social media and dating apps.
He said he travelled to London to meet her after she told him her father would not let her travel abroad.
"We were going to have Netflix and chill, relax, maybe go out and eat something, maybe go out and buy some clothes," he said.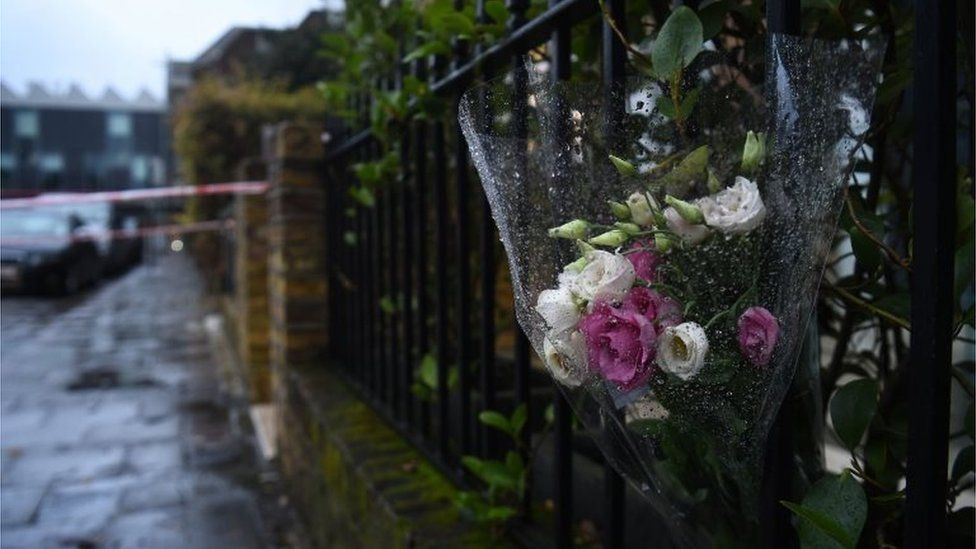 Mr Hemissi told jurors Nadine had arranged for him to stay in her friend's flat – which was allegedly used by the men after being rented through Airbnb – but made excuses not to see him.
David Harounoff, defending, asked Mr Hemissi: "There may be some people in court who find it difficult to accept you had come from Sweden to meet a girl you had never met before. Is what you are saying true?"
His client replied: "Yes, it's happened many times before."
Jurors were shown CCTV footage of the shooting, which saw Mr Beqiri hit by eight bullets as the gunman fired 10 times while Mr Beqiri was about to enter his home with his wife, Debora Krasniqi, and two-year-old son.
Ms Krasniqi could be heard screaming and cradling their son, moments after they had arrived hand in hand with the victim.
When Mr Harounoff questioned Mr Hemissi, who denies murder and possession of a self-loading pistol, he said he was not the gunman and was not a professional hitman.
Swedish nationals Estevan Pino-Munizaga, 35, Tobias Fredrik Andersson, 32, and Bawer Karaer, 23, also deny murder.
Clifford Rollox, 31, of Islington, north London, and Claude Isaac Castor, 31, of Catford, south-east London, deny perverting the course of justice.
Please follow and like us: