A victim of online scammers, who was conned into giving away her savings, has warned others not to make the same mistake.
Julie Bushnell said she felt ashamed and embarrassed after falling for a Bitcoin fraud that cost her £9,000.
It used the name of entrepreneur Elon Musk and a story on a fake BBC website suggesting she could double her money in a giveaway of the cryptocurrency.
The Brighton teacher said: "I think about it every minute of every day."
Ms Bushnell, an investor in cryptocurrency, spotted an item on a website that appeared to use BBC News branding, claiming Mr Musk, the billionaire boss of the Tesla car firm, would pay back double the sum of any Bitcoin deposit.
She paid £9,000, which she had saved for a deposit on a new home. When no reciprocal payment arrived it dawned on her that she had become the victim of a scam.
She said: "It has affected me massively. I wish I could have that time back – go in a time machine and not make those couple of clicks."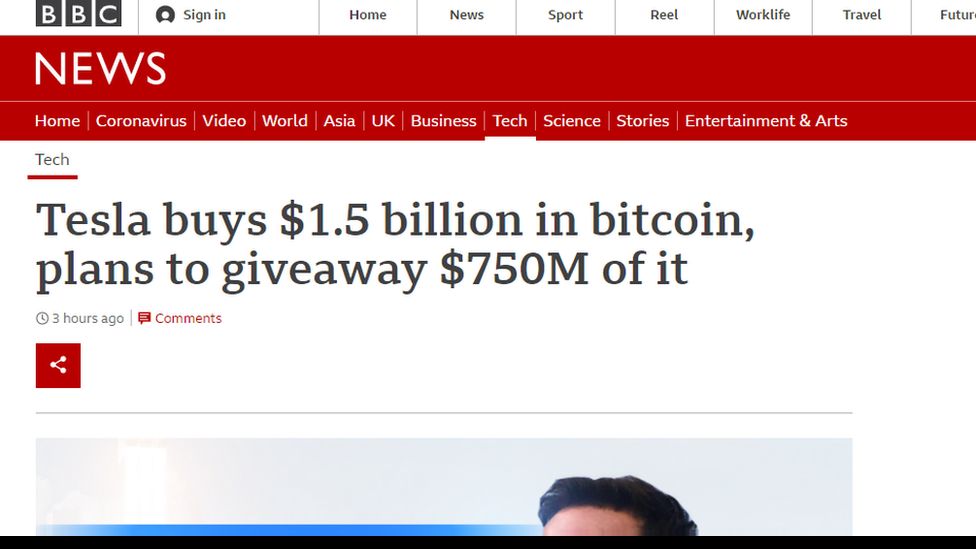 Ms Bushnell, who has reported the crime to Sussex Police and Action Fraud, added: "They have robbed me of my dignity, self-respect, self-worth and strength. They have sucked all the goodness of life out of me.
"I want to raise awareness of this scam so it doesn't happen to other vulnerable people."
The fake site is still currently online.
Research by crypto-community Whale Alert suggests so-called giveaway gangs made more than $18m worldwide in the first three months of 2021, with more than 5,600 victims – compared with 10,500 in the whole of 2020.
The BBC said it was taking action to have the site closed down, adding: "We urge people to check the veracity of [websites] and not to supply any personal information."
Please follow and like us: