Love it or hate it, the prickly, room-clearing 'king of fruit' isn't going anywhere – Malaysia's limited edition Cadbury Dairy Milk Durian is back by popular demand, and China imported US$1.7 billion of the fruit last year alone
Arguably the most prized of all produce in Southeast Asia, the durians is famed for its prickly outer shell, soft, yielding custard texture and an intense flavour that somehow combines sweet, savoury and creamy all at once.
Given its name by the 19th century British naturalist Alfred Russel Wallace, the durian is known as the "king of fruit", even if its sulphur compounds mean you smell it long before you see it. And gourmands and connoisseurs the world over adore the divisive taste so much that the highest quality durians are enthusiastically sought after.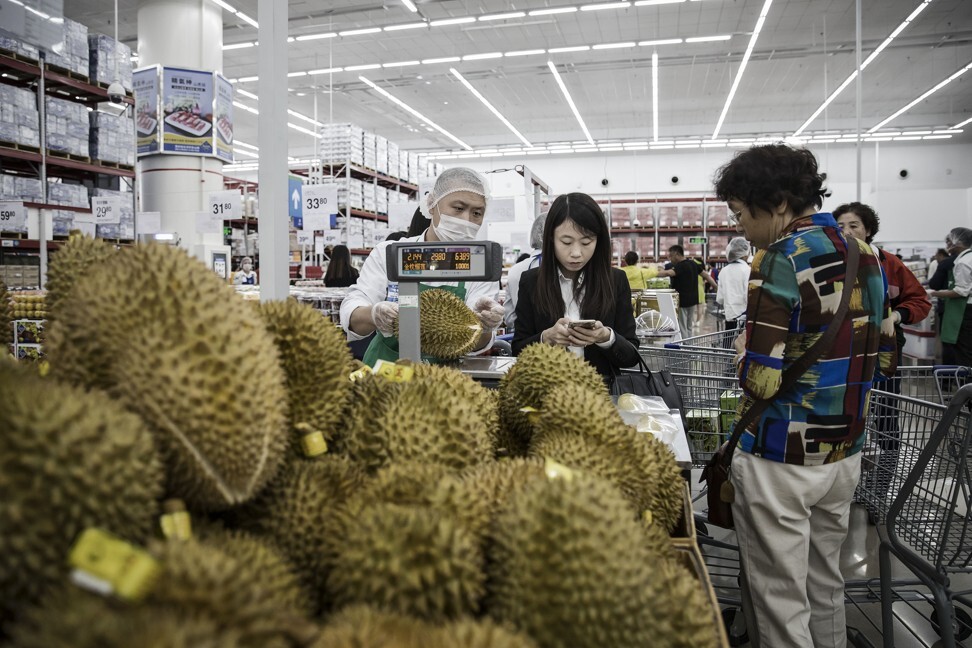 As if to prove the point, in early October 60 tonnes of Mao Shan Wang (also known as Musang King) durians – about 300,000 in total – were sold in under an hour as part of the 2020 China-Malaysia durian festival. Their particular draw – in contrast with varieties such as D24, Red Prawn and Black Pearl – is the combination of sweet and bitter flesh in one fruit, meaning a surprise for the eater as only on taking a bite can you know what lies in store.
The online extravaganza of the 2020 China-Malaysia durian festival, held in Qinzhou city in China's Guangxi region, celebrated the beloved fruit in all its multiple forms and saw some remarkable sums change hands. Almost US$15 million was paid for those 60 tonnes of thorny Mao Shan Wang durians alone.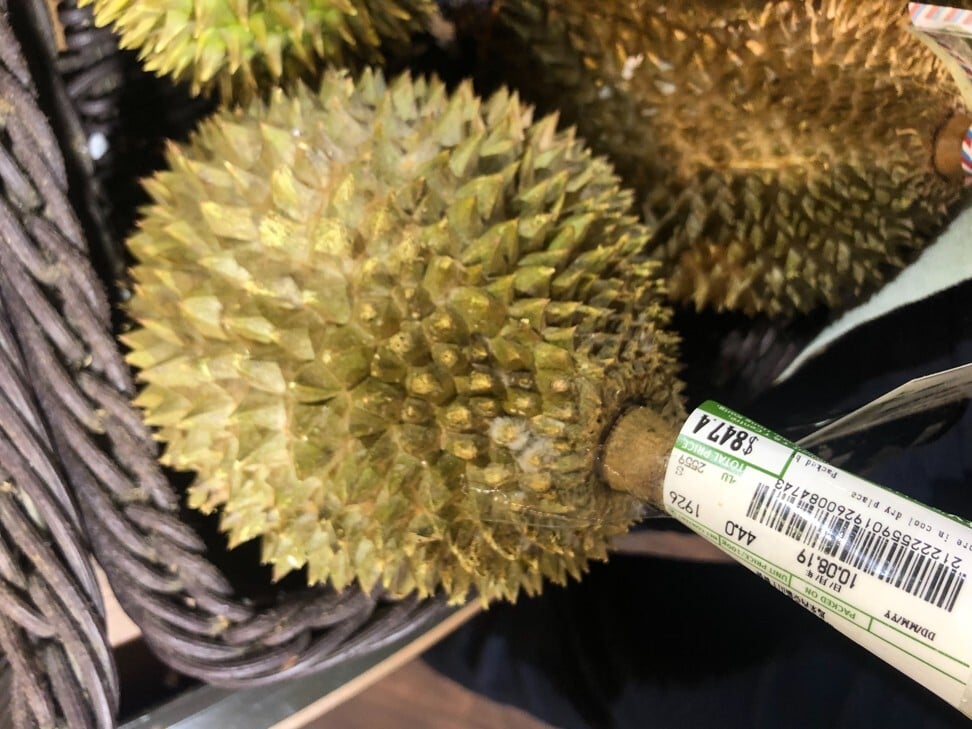 The headline-grabbing transaction was just the tip of the iceberg, however. The Malaysian prime minister's special envoy to China, Datuk Seri Tiong King Sing, revealed statistics showing the much bigger picture.
In 2019, China imported 7,700 tonnes of frozen durian pulp and paste worth US$67 million. Not only that, but durian also plays a key role in smoothing bilateral trade between China and Malaysia.
This year, Covid-19 has had a significant impact on durian prices, as it has had with economies and levels of agricultural production around the world. Happily, however, with China's situation rapidly improving, Malaysian durian exports have now reached almost 80 per cent of usual volume, according to Malaysia Food Farmers Association president, Francis Hong.
This positive outlook was echoed by Shi Ziming, the commercial counsellor at China's embassy in Malaysia, who told The Star in Malaysia that durian demand in China was still strong, remaining popular with Chinese consumers purchasing the fruit as gifts for families, friends and business associates.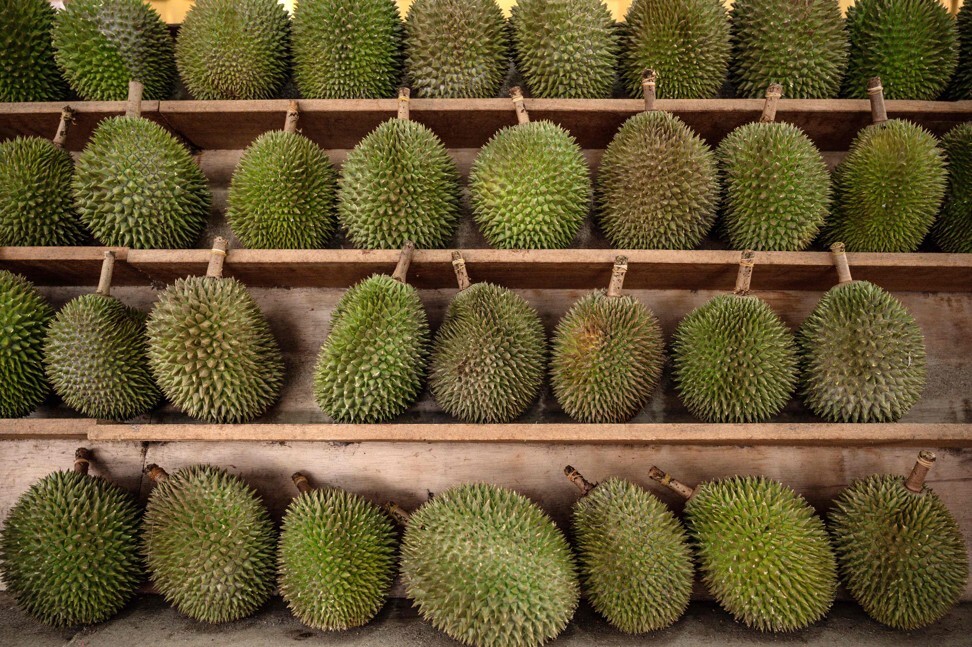 There's no doubt, however, that the potential market is still vast, with hundreds of millions of untapped customers. Beh Hang Kong, the vice-chairman for the China-Malaysia Qinzhou Industrial Park, revealed that only around three per cent of the Chinese population had tried Malaysian durians. In other words, there are more than 1.3 billion potential palates yet to try the famed Malaysian delicacy.
Beh is therefore keen to see Malaysia become the biggest exporter to the hugely valuable Chinese market which last year imported an astonishing 600,000 tonnes of the fruit, worth around US$1.7 billion.
To help meet this demand, the Malaysian Ministry of Agriculture and Food Industries expects that the country's total durian production should increase to 443,000 tonnes by 2030. More than 70,000 hectares of the fruit produced 384,000 tonnes in 2019, exporting to the key markets of Singapore, the United States, Hong Kong and Vietnam, as well as China.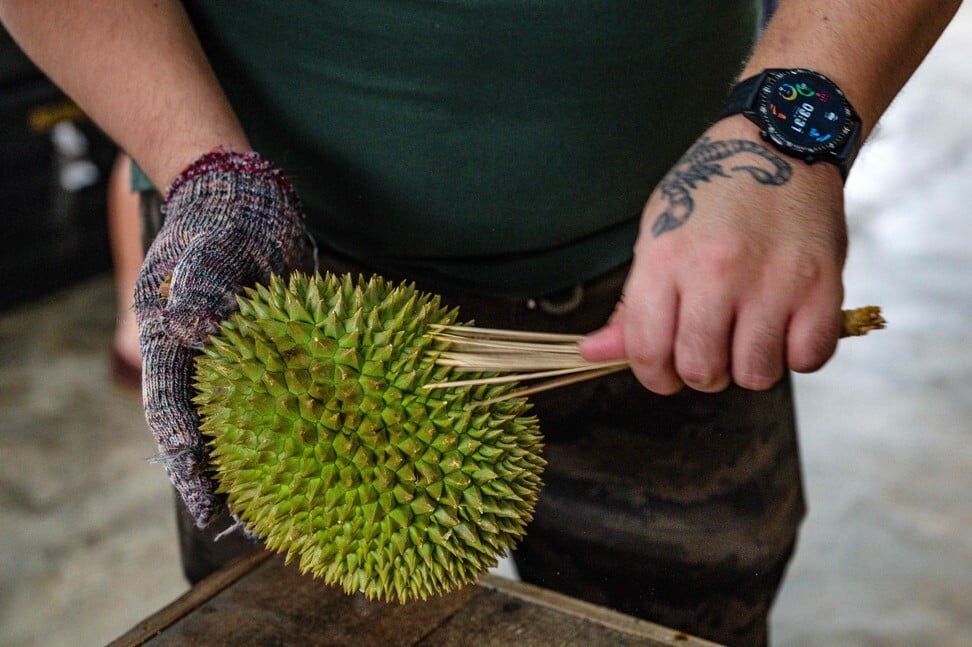 The Malaysian regions of Pahang, Johor and Sarawak are among the chief producers, with Raub in Pahang responsible for the majority of the famed premium Musang King durian. Such is its appeal that durian tourism has also taken off in the region – at least before 2020's travel lockdown. This "durio tourism" was boosted by taking Chinese social media influencers on a durian discovery, so they could share their experience with their mainland Chinese audiences, boosting the fruits image as a status symbol of the fruit world.
Of course in addition to its deliciousness, durian is also renowned for its versatility and nutritional value. It's an excellent source of energy, with a 250g serving providing roughly a fifth of your daily carbohydrate needs. High in fibre, vitamin C, vitamin B, potassium, iron and good kinds of fat, the durian has been dubbed a superfood by global foodies, and is enjoyed in everything from smoothies to soups.
In addition to the fruit and its husk, the outer bark and even the leaves of the durian tree are used as medicine to tackle ailments including fever, swelling, high blood pressure and reduce swelling. Research has also shown benefits in lowering cholesterol and even lowering a blood protein known to form blood clots.
There are also guiltier pleasures to be had. Cadbury Dairy Milk Durian is a popular flavour in the Malaysian market – if you can get your hands on the limited edition, that is. The contrast of smooth milk chocolate with the famously intense and bold durian flavour has made it a firm favourite, and a reminder of Malaysia's pride in its famous local produce.
Ultimately Malaysian durian continues to grow from strength to strength.
Some evangelists – such as Lindsay Gasik, an author who runs durian tours – compare the fruit to wine. As Gasik told The Guardian: "I treat durian like a wine because it is like a wine – it is a living organism that changes and ferments over its lifespan, so you can really do a lot with the flavour. I think that is what makes people so obsessive over it."
Who knows, maybe a few decades from now, Malaysian durian will be mentioned in the same breath as burgundy, cognac or champagne.
Please follow and like us: