Law enforcement agencies have arrested some 800 suspected criminals around the world after thousands of people were tricked into using an encrypted phone app which allowed police to monitor their conversations without their knowledge.
Australian police have told local media that the man who unwittingly helped to distribute the FBI-run encrypted messaging app was a fugitive named Hakan Ayik.
Alleged to be a drugs kingpin himself, officials say Mr Ayik was identified as a key influencer and given access by undercover agents to a handset which he then recommended to other criminal associates.
"He was identified because of his standing within the underworld," a senior investigator quoted by the Australian Telegraph said. "He was a primary target as someone who was trusted and was going to be able to successfully distribute this platform."
It is reported that he has been living abroad in Turkey for years and police have urged him to come forward for his own safety.
"Given the threat he faces, he's best off handing himself into us as soon as he can," Australian Federal Police Commissioner Reece Kershaw said.
What is Ayik's background?
Also known as Joseph Hakan Ayik, the 42-year-old was born to Turkish migrant parents and is said to have grown up in a working class suburb of Sydney.
Referred to in Australian media as "the Facebook gangster", Mr Ayik featured in the national press about a decade ago for flashing his expensive lifestyle online amid a number of alleged links to gangs and drug networks.
He has been living outside of the country since he was identified as a prime suspect in a police operation involving alleged heroin trafficking. He was briefly arrested in Cyprus in 2010 but disappeared after being granted bail and has remained on Australia's Most Wanted lists since.
Videos seen by Australian media at the time, reportedly showed him driving a $300,000 sports car wearing a diamond watch, playing music which made reference to his alleged criminal career.
Police say Mr Ayik has continued his illegal activity while living abroad, with a number of associates arrested in the intervening years since.
This week Australian media carried claims he was one of a group of major crime figures working together on an enterprise known as the "Aussie Cartel" – smuggling an estimated $1.5bn of drugs every year into the country.
A joint investigation by 60 Minutes Australia, The Age and the Sydney Morning Herald tracked him down in Turkey where, they allege, he continues to lead a lavish lifestyle abroad investing his wealth into businesses and two homes in prestigious residential areas.
They said he has been living under the name Hakan Reis, having renounced his Australian citizenship, and has reportedly married a Dutch woman and had two children.
How was he involved in sting?
Police on Tuesday heralded a major operation which has exposed criminals linked to drug cartels and syndicates around the world.
A range of global law enforcement agencies collaborated on the investigation, with hundreds of arrests made by thousands of officers in a number of different nations.
Australian officials say Mr Ayik unwittingly played a crucial role in their operation. Having been given a phone handset with the ANOM app on it by undercover agents, he then recommended the messaging service to other criminal associates.
There were reportedly some 12,000 encrypted devices circulating on the black market with the app pre-loaded and users required a code from an existing user to access, creating an element of trust.
"We have been in the back pockets of organised crime," police commissioner Kershaw said.
Officers say they were then able to read millions of messages in "real time" describing murder plots, mass drug import plans and other schemes.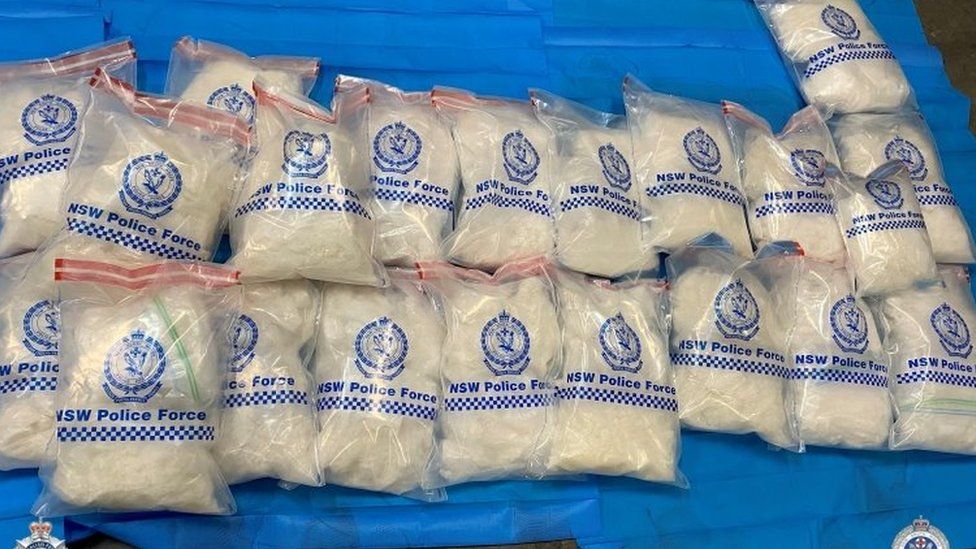 Mr Ayik himself is not yet in custody but senior police officials say others busted by the software will now be aware he had "put them in this type of situation, exposed them to this".
"If you look at Ayik and his involvement, essentially he's almost like the prime sponsor of ANOM among the criminal cartels and the criminal milieu," Australian Federal Police Superintendent Jared Taggart was quoted by the Australian Telegraph as saying.
"These devices exist almost everywhere … it's like a family tree, you could probably trace almost all devices back to him."
bbc
Please follow and like us: