Rhu children's Home: Decades of physical cruelty and child sex abuse allegations at a children's home in Argyll have been uncovered by a BBC investigation.
The claims centre around Lagarie Children's Home in Rhu, Argyll, run by the Sailors' Society charity.
More than a dozen people have told the BBC they were abused at the home, many of them sexually, by staff there.
The Sailors' Society says it "apologises unreservedly that this abuse happened".
Between 1949 and 1982, hundreds of children were sent to live at Lagarie. They were the children of seafarers taken in by the Sailors Society, a Christian charity supporting the families of men working at sea.
The programme, Disclosure: Suffer The Children, to be broadcast on BBC One Scotland at 22:40 on Monday tells the harrowing stories of the victims of abuse during two separate regimes at the home.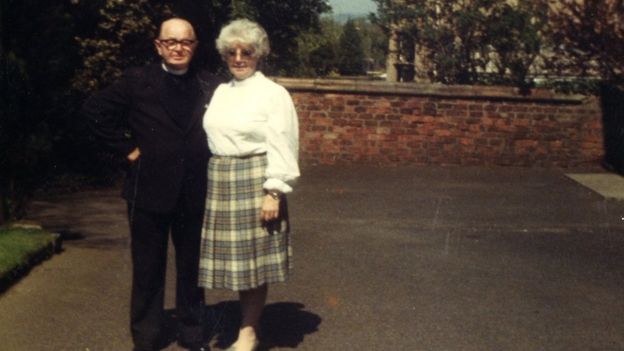 Angela Montgomery and her sisters Mary and Norma were at the home because their mother had died young and their father was at sea.
They told the BBC they were subjected to sustained sexual abuse after the Rev William Barrie and his wife Mary took charge of the home in 1972.
The Montgomery sisters said that over the years at Lagarie they were raped hundreds of times by Mr Barrie and physically abused by his wife.
Angela, now 56, said: "After a while, even as unpleasant as it was…not that you got used to it, you just thought… there was no point struggling or fighting… you know. You just… it was this level of acceptance of, it became part and parcel of life at Lagarie."
Angela tells the programme children were taken away from Lagarie to conventions to be abused by people associated with Mr Barrie and the Sailors' Society.
The Montgomery sisters left Lagarie more than 40 years ago and each of them has struggled with mental health problems.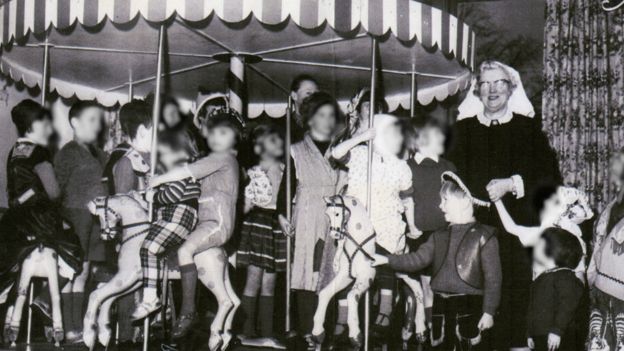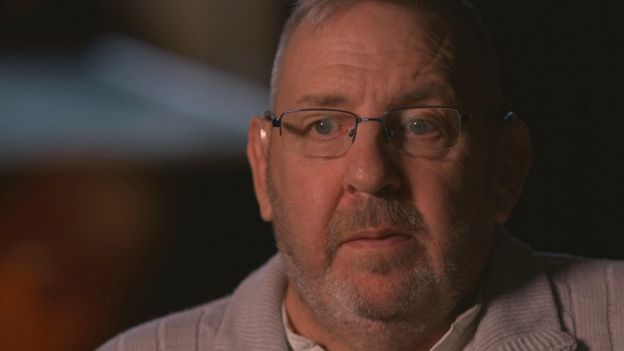 During an earlier regime which Disclosure has investigated, the allegations centred on Anne Millar, the matron of the home who professed to be a devout Christian but Roddy Austin, one of the former residents, said he lived in fear at Lagarie.
Roddy, 61, said: "Unless you've lived it, you can't experience it, you can't try to fathom what went on in that place…she was evil."
Philip Donald, now 58, was in the home for about two and a half years. He says Ms Millar used to pick him up by the ears, throw him into a cold bath and put her soap-covered fingers down his throat.
Both Roddy and Philip say they were sexually abused by the Lagarie gardener, Norman Skelton.
Philip told the programme, "He raped me. Over and over again."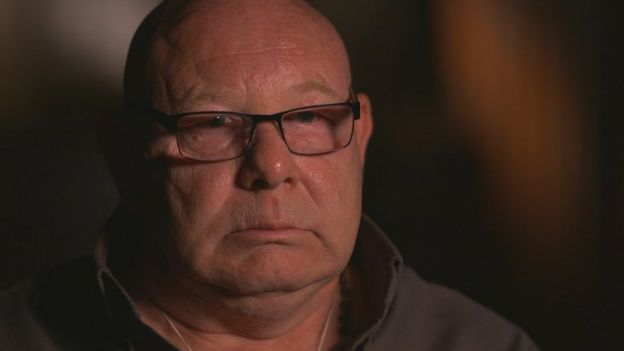 Mr Skelton died in 1999. Anne Millar retired from the home 1970 and is also now dead.
The Montgomery sisters and others gave statements to the old Strathclyde police force about the abuse in the early 2000s but no-one was charged. A second police investigation, prompted by the Sailors Society, concluded in 2016.
Mrs Barrie was questioned, and a report sent to the fiscal, but she was never charged. She died in late 2017.
William Barrie died in 1993 without ever having to answer any questions about the allegedly large-scale and organised abuse of children in his care.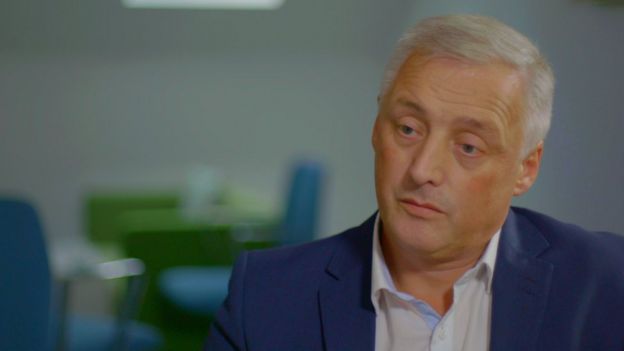 Stuart Rivers, chief executive of the Southampton-based charity which has the Queen as its patron, was interviewed for the programme and apologised for the abuse that happened.
He said: "I was horrified when I heard these accounts. We do regret any abuse happened and we have apologised unreservedly that this abuse happened."
Asked if the charity takes full responsibility for the abuse that took place, he said: "I think we have to take some responsibility. I want to see a satisfactory outcome for all who have been affected by this."
He added that the charity is providing counselling for Lagarie survivors.
Patrick McGuire, of Thompson's Solicitors, represents some former residents of Lagarie in civil cases against the Sailors' Society.
He said: "The abuse is on an entirely different scale from anything else that we've seen.
"The simple fact is that nobody was looking out for these kids."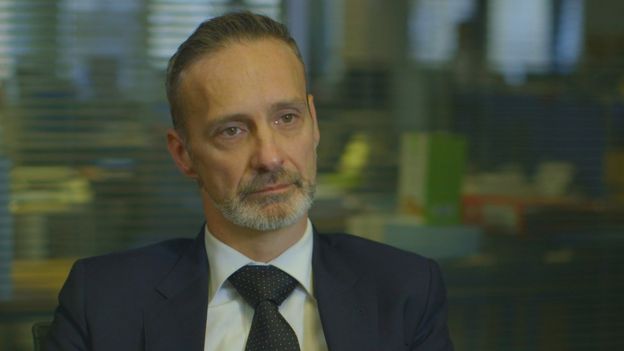 Mr Rivers said: "We have co-operated fully with police and the Scottish Child Abuse Inquiry and have written to all former residents we have had any contact with to date, apologising for any abuse suffered and encouraging them to make contact with police and the inquiry if they felt able to do so."
The charity opposed the Scottish government's plans to end the Time Bar law preventing victims of historical abuse from bringing civil actions. It said it believed a government-led redress scheme, which is under consideration, was the best solution.
Mr Rivers added: "Nobody involved in these historic events is connected in any way with the organisation now. We are no longer involved in running this, or any other children's home, and today we have rigorous safeguarding measures in place."
Police sent a file to the crown in 2016 about Mrs Barrie and one other man in relation to Lagarie. No charges were brought.
'No proceedings'
A Crown Office spokesperson said: "Following full and careful consideration of the facts and circumstances of the case, including the currently available admissible evidence, Crown Counsel instructed that there should be no proceedings at this time.
"The Crown reserves the right to raise proceedings should further evidence become available."
Disclosure will share the results of its investigation to the Scottish Child Abuse Inquiry which last week announced that Lagarie has now been added to the list of residential homes it will probe.
Please follow and like us: