A man who suffocated his wife of 28 years with a hotel pillow has been jailed for at least 12 and a half years.
Soong Hert Fong, 51, killed Pek Ying Ling at the County Aparthotel in Newcastle on 6 December.
The couple from Singapore were on holiday when Fong killed his 51-year-old wife, Newcastle Crown Court heard.
He was sentenced to life with a minimum term after admitting murder partway through a trial.
The couple were touring Europe and had been visiting Newcastle to see one of their sons who was studying at university in the city.
Fong told the court he "just lost it" when he pinned his wife to the bed and forced a pillow over her face just hours before they were due to fly to Paris.
He had required hospital treatment after several falls during their trip and had been unhappy with his wife's comments that he was not taking care of himself.
Prosecutors alleged he killed her "to stop her scolding him or nagging him or to keep her quiet".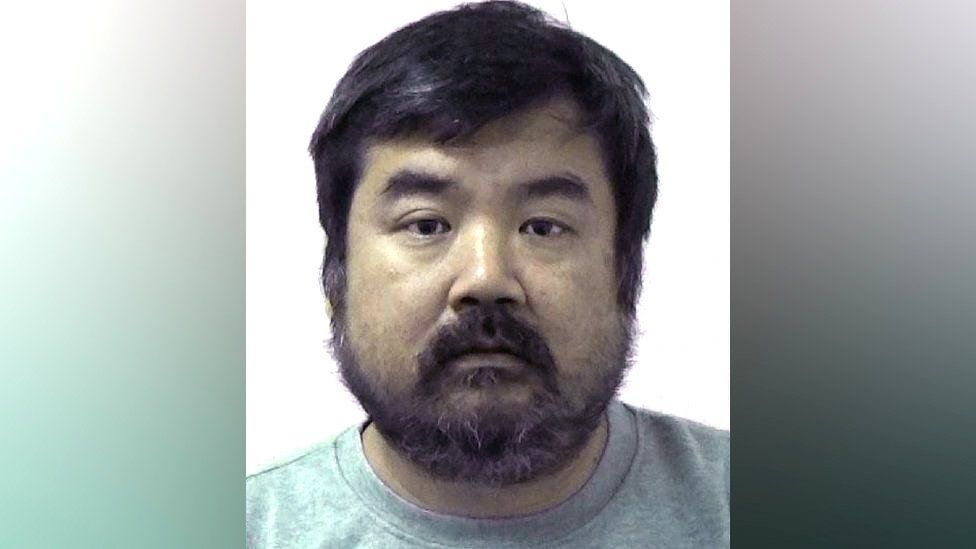 The trial heard Fong was a "loving and devoted husband" with no history of domestic abuse.
While holidaying on the Isle of Skye he suffered a "significant fall" which left him with ongoing medical issues.
He collapsed three times in the Newcastle hotel room and was taken to hospital before being discharged with "ongoing muscular pain".
'Out of character'
The Recorder of Newcastle Judge Paul Sloan QC cited messages from one of the couple's sons the on night of the murder in which he told his mother not to "scold" her husband.
"Out of genuine concern for your wellbeing, your wife didn't heed her son's advice," the judge told Fong.
"By the time you arrived back at your room you remained in very considerable pain and discomfort. You were physically and mentally worn down.
"Your wife, who will have been just as anxious and concerned, didn't let matters rest."
The judge said it did not excuse what happened but may have "shed some considerable light upon why a normally loving, caring, protective, patient and gentle man should behave in a way which was so utterly and completely out of character".
The murder would have lasted "minutes not seconds", he said.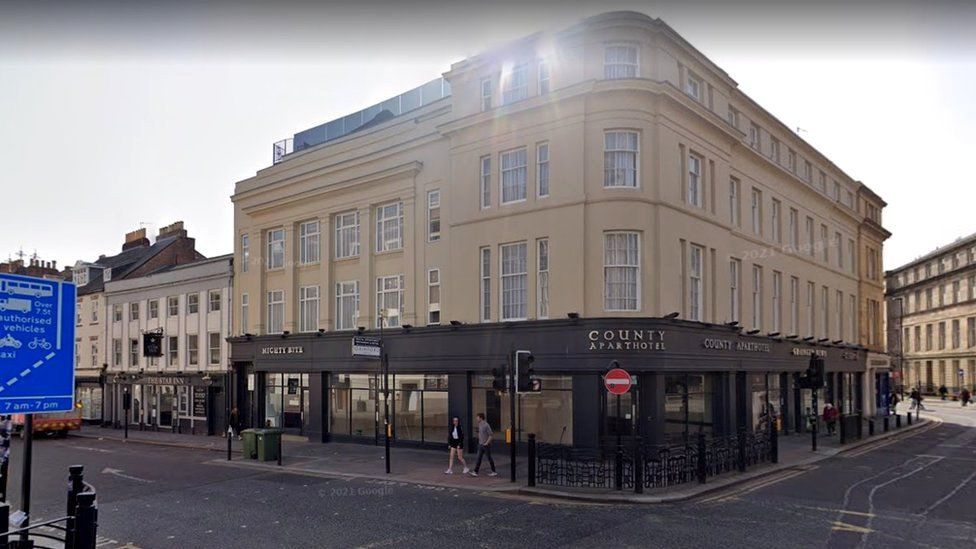 'Adored each other'
One of the couple's sons, Aloysius, read a statement in court saying he and his three brothers had "lost both parents at the same time", adding: "All of mum's family are heartbroken.
"They also view my dad as their son and want him to return safely to Singapore when he is allowed to.
"We are all devastated about what has happened here in Newcastle.
"Me and my girlfriend have always looked at my parents' relationship as an inspiration to us, and that has not changed.
"Anyone who knew them could see how they adored each other."
Toby Hedworth QC, mitigating, said Fong was "bewildered, devastated and broken" and "unable to understand how he could have done such a thing".
Please follow and like us: