Former AV idol getting married
Former Japanese porn star Sola Aoi, who made her mainstream debut in Thailand in the 2008 blockbuster "Hormones," announced her marriage on Tuesday.
Aoi, sometimes referred to in Thai media as "Oy," updated to her fans on Instagram about her marriage to Japanese musician DJ Non. It seems the 34-year-old actress has just gotten a true happy ending as she tweeted a sweet photo of her and her husband smiling and drinking wine on New Year's Day.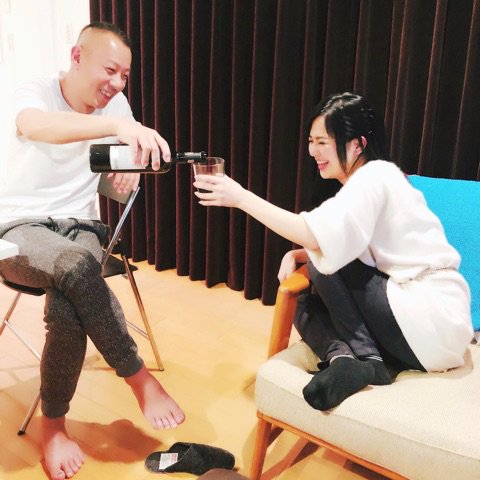 In her Jan. 2 blog post, Aoi wrote "I've always wanted to get married. I love kids, and it's always been my dream to start a lovely family…My [husband] is neither handsome nor rich, but he has removed all of my uneasiness about having been in adult films, as well as everything else," according to a translation by SoraNews24.
Aoi, who remains a media personality in Japan, talked more about her former profession, "I don't regret making adult films but it's also not like I don't feel any embarrassment about how such work is viewed by society. To create a family, you have to accept everything about each other, your past and future, so I think my husband is really an awesome guy for accepting me."
Aside from her adult videos, Aoi is known in Thailand for her role in "Hormones" as a sexy Japanese tourist. In 2014, Aoi made an appearance in the Thai blockbuster "I Fine Thank You Love You," as a Japanese girlfriend who dumped the lead actor because of his bad English. The movie opened in Thailand with the record-making box office of THB29 million on the first day.
Congratulations, Aoi! Surely, we bet every Thai man can still remember the famous scene from Hormones.
Source: Coconuts
Please follow and like us: