Four women who stayed in quarantine hotels in the UK have told the BBC they were sexually harassed by guards working for security company G4S.
One says a guard mimed having sex while they were alone in a lift. Another says a guard asked for a "hug" and a selfie.
Private security companies have been hired by the government to ensure hotel guests observe quarantine rules.
G4S said it expected the highest standards of conduct from staff and investigated allegations of wrongdoing.
Travellers are obliged to quarantine in a hotel after returning from countries on the UK's red list, where Covid infection rates are high. They spend 10 nights in their room and are allowed out for daily exercise only when accompanied by a guard.
If they order deliveries these are also brought to their room by guards – and seven women who spoke to the BBC say they rarely or never saw a female guard.
Marie Sidwell, a 28-year-old nurse from Nottingham who returned to the UK last month after working throughout the pandemic in Dubai, ordered some Amazon parcels early in her stay at the Pentahotel in Reading.
These were delivered to her room by G4S guards, and the man bringing the first package followed the correct procedure, she says, knocking, then leaving it by the door and stepping back to a safe distance.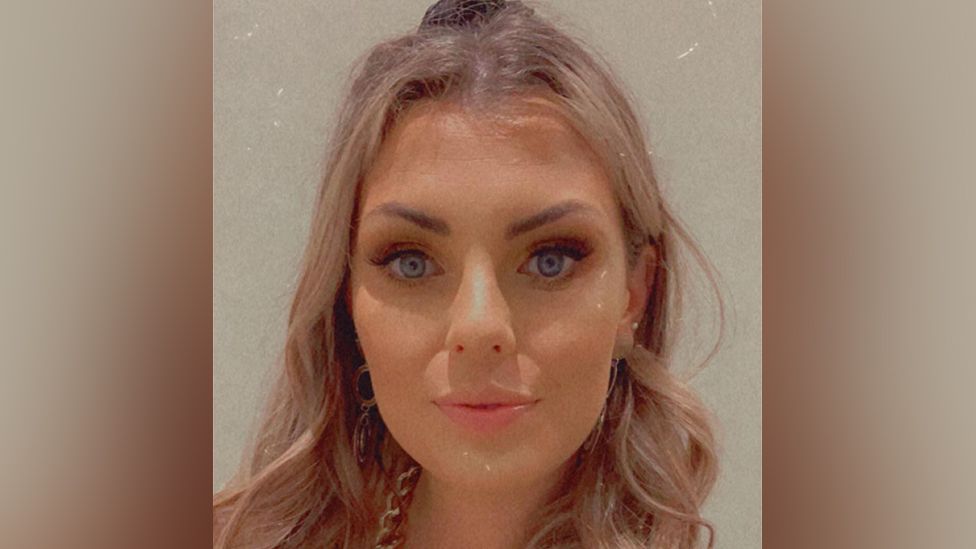 Fifteen minutes later, she opened the door to find a second guard, younger than the first, holding packages in his hand, Marie says. He asked her if she played cricket and said she reminded him of someone, she says.
"He said, 'Can I take a photo of us together?' and I said, 'No, I'm in my pyjamas and I'm supposed to be quarantining,' and he said, 'It's OK, I'm negative,'" Marie says.
"I took a step back into my room and he stepped towards me and said, 'Can I have a hug?' and he was coming towards my room. I was pretty panicked and quickly shut the door.
"There was a peephole and I watched him go down the corridor and then he walked back and stopped outside my door. I could see him standing there."
Marie called the hotel reception to complain and was told they would look into it and that she wouldn't see him again, she says.
But she had heard from both hotel and G4S staff that guards had cards that enabled them to open any guest's door, she says, so at night she was scared someone would come in.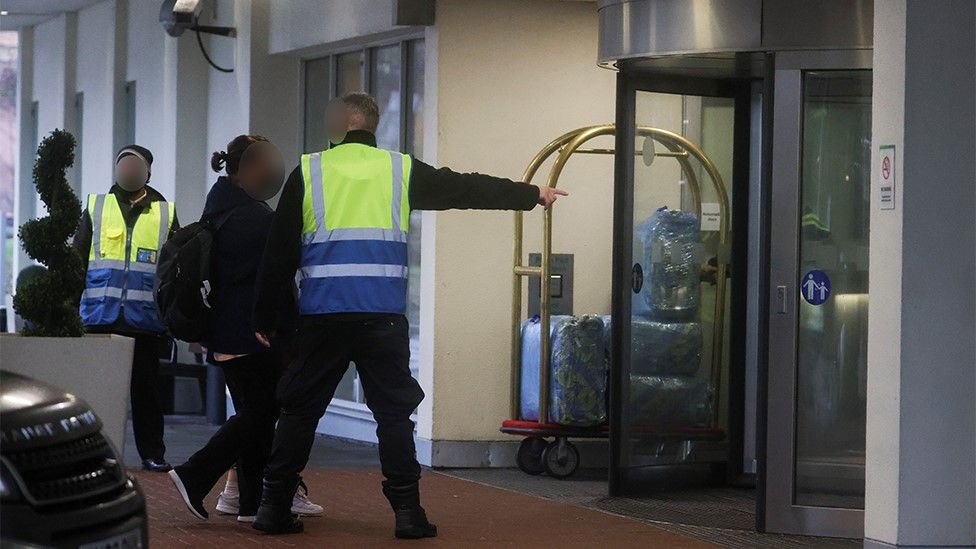 For the next six days, until she was free to leave at midnight on Sunday 30 May, she says she was too frightened to leave her room, even for exercise.
She was also horrified, she says, when the same guard brought a Deliveroo package to her room a few days later, despite the hotel's promises.
"I couldn't believe it really, I was so shocked and just shut the door straight away," she told the BBC, speaking from her room on 28 May. "I called my mum and she's saying I need to report him but I'm scared to do that as I already told them and he's still around my room.
I feel very uncomfortable. They know I'm by myself and the hotel is full of male security guards."
Katherine Godolphin, 46, had a disturbing experience at the Heathrow Bath Road Holiday Inn after returning from working on a conservation and anti-poaching project in Zimbabwe.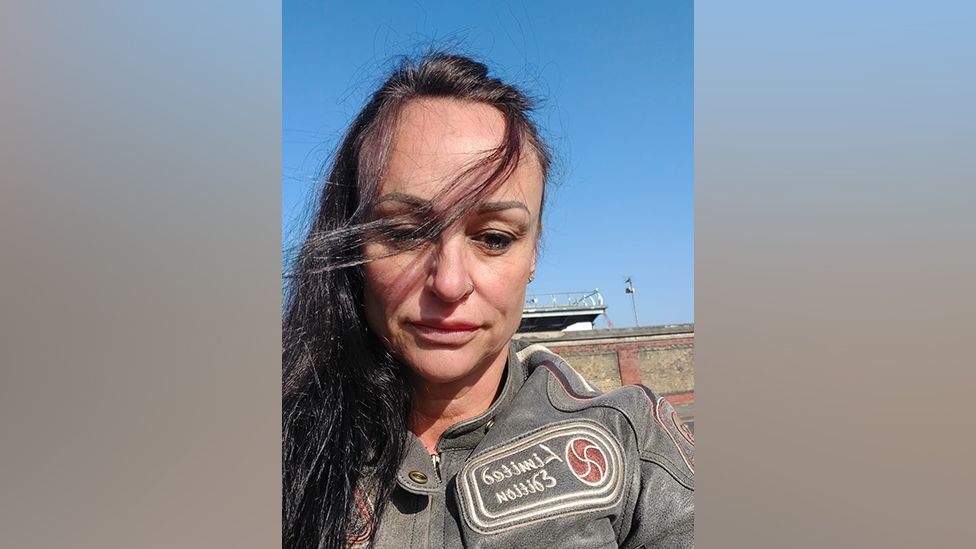 It began when she was alone in a lift with a G4S guard, as he was accompanying her out of the building for her permitted daily exercise.
"He was just disgusting, he made kind of humping motions at me in the lift," she says.
"That was the first time. I was a bit shocked and it was uncomfortable but I thought it was probably an isolated incident, so I didn't complain to anyone," she says.
The next day the same man again accompanied her on her exercise break and while they were descending in the lift he made an angry remark about the security cameras, turned his back on them and started feeling between his legs, Katherine says.
Then he said his testicles were burning and he needed to "empty" them, she says.
"And I was just absolutely horrified.
He stayed with me outside and I had to go back up with him. They then walk you back to your room as well. It wasn't nice at all. I put the internal bolt on, because by this time I was obviously really quite nervous."
Katherine complained and a representative of G4S said he would look into it. But she says he never got back to her to explain what action had been taken.
We asked G4S to respond to the accounts given by Marie Sidwell and Katherine Godolphin and other women, but they made no specific comments.
In a statement, the company said: "We expect the highest standards of conduct from our staff and we do not tolerate behaviour that undermines the good work of our teams, who continue to play an important role in the national response to the pandemic.
"Should we be made aware of any wrongdoing, robust procedures are in place to ensure the employee is removed from the site while an investigation is carried out by G4S and if appropriate, the police."
Two other women who told the BBC they were sexually harassed were also staying alone at hotels where guards were provided by G4S.
Amy, who was staying at the Park Grand hotel in Heathrow, says that on 15 May a guard told her she was fit and "smoking hot".
He asked for her telephone number and said that they should go on a date, she says, then followed her around closely while she was exercising and stationed himself outside her room when she returned – despite the fact that another guard was already on duty there.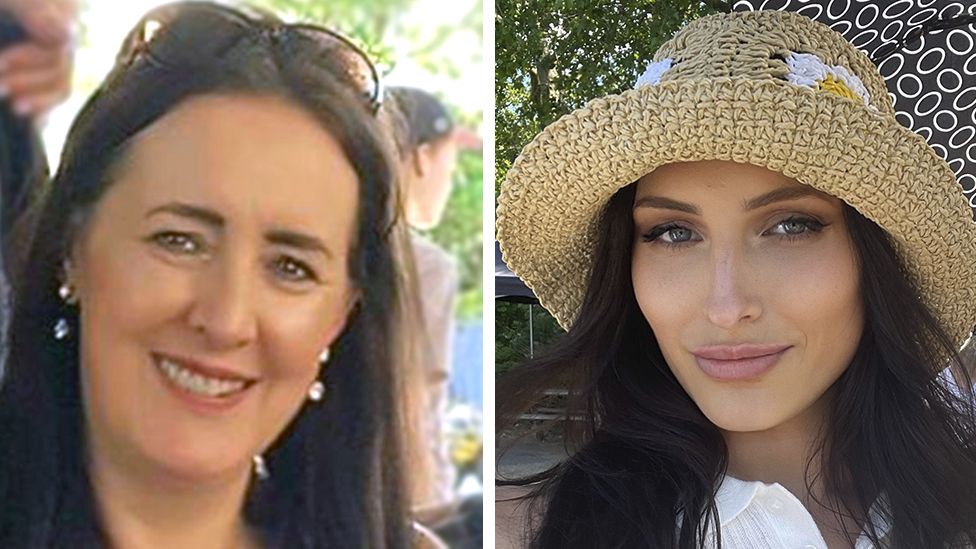 Janet Wheeler says that the first room she was given at the Delta Hotel by Marriott in Milton Keynes had bedbugs, so she had to move to another.
In the process, however, she got locked out and for 20 minutes she found herself alone in a corridor with a guard, who asked her if she was married, if she was travelling alone, and if she liked black men.
"It made me feel frightened, insecure," she says. "I couldn't get away and I couldn't get back in the room. There wasn't even anyone I could call."
Other women told the BBC they were intimidated by guards in other ways.
One said she was reduced to tears by guards who shouted at her at the Radisson Red Heathrow hotel in April.
The hotels emphasised to the BBC that they were not responsible for the security guards, who were contracted by the Department of Health and Social Care.
Representatives of the Park Grand, Marriott Hotel and Radisson hotels said they took the allegations very seriously, adding either that they had urged G4S to investigate or would co-operate in any investigation. Marriott said it had heat-treated Janet Wheeler's room but found no bedbugs.
Harriet Wistrich from the Centre for Women's Justice describes the allegations made by the women as "really concerning".
"Essentially these women are in detention, they don't have freedom of movement at all, so there are particular human rights duties that go with that.
The state is responsible for their safety. If they're at risk of being sexually abused there's potentially a human rights violation there," she says.
"It's a very difficult situation for women when this happens, they are very vulnerable.
It should be very much part of any training that is given to the security team – it needs to be a significant part of their training, so that they know the consequences of this.
It's understanding the line between being friendly to people who are vulnerable and stepping over the line."
Reporting sexual harassment
Sexual harassment is any kind of unwanted behaviour of a sexual nature that makes you feel humiliated or intimidated, or that creates a hostile environment
Try to keep a record of your experiences of harassment including dates/times and details of what happened, in case you decide to report it
If you're in danger, call the police on 999
Source: Victim Support
She adds that the government should be making information available specifically to lone travellers about what to do if anything makes them uncomfortable, and ensuring that there is a mechanism for reporting concerns.
The BBC asked G4S whether security guards were trained on how to interact with women travelling alone, but the company did not comment.
Neither did it say how many complaints it had received about sexual harassment by employees working in quarantine hotels.
It did point out that all its employees hold a valid Security Industry Authority licence, which they can only gain with successful Disclosure and Barring Service and criminal record checks.
A government spokesperson said: "Allegations of sexual assault are taken extremely seriously.
The government continues to ensure every person in managed quarantine gets the assistance they need, and will support any investigation.
"We expect hotels to do their utmost to take any necessary steps to address and investigate concerns raised by guests, including the behaviour of security contractors, as well as the overall quality of service."
bbc
Please follow and like us: