Chiang Mai police on Saturday said the two tourists who vandalized a historic wall avoided jail time and will likely fly home after paying 100,000 baht fines.
Col. Teerasak Sriprasert of Chiang Mai City police today said Briton Lee Furlong and Canadian Brittney Schneider were initially sentenced to two years in prison and 200,000 baht fines for tagging a wall at the city's historic Tha Phae Gate. Their sentences were halved as they confessed.
Rather than jail time, both were given two years of parole, Teerasak said. He doesn't know whether they are allowed to fly back home, but following protocol, they will be released after paying the fines.
Furlong and Schneider, both 23, were arrested hours after the wall was seen with "Scouser Lee B" in black spray paint on it last month. "Scouser" is British slang for a Liverpool native. Furlong is originally from Liverpool.
The maximum penalty for vandalizing a historical site is 10 years in jail and a 1 million-baht fine.
Tha Phae Gate is believed to be originally built in 1296. The gate and wall seen today is a product of reproduction in 1985 based on a photograph of the gate from 1879.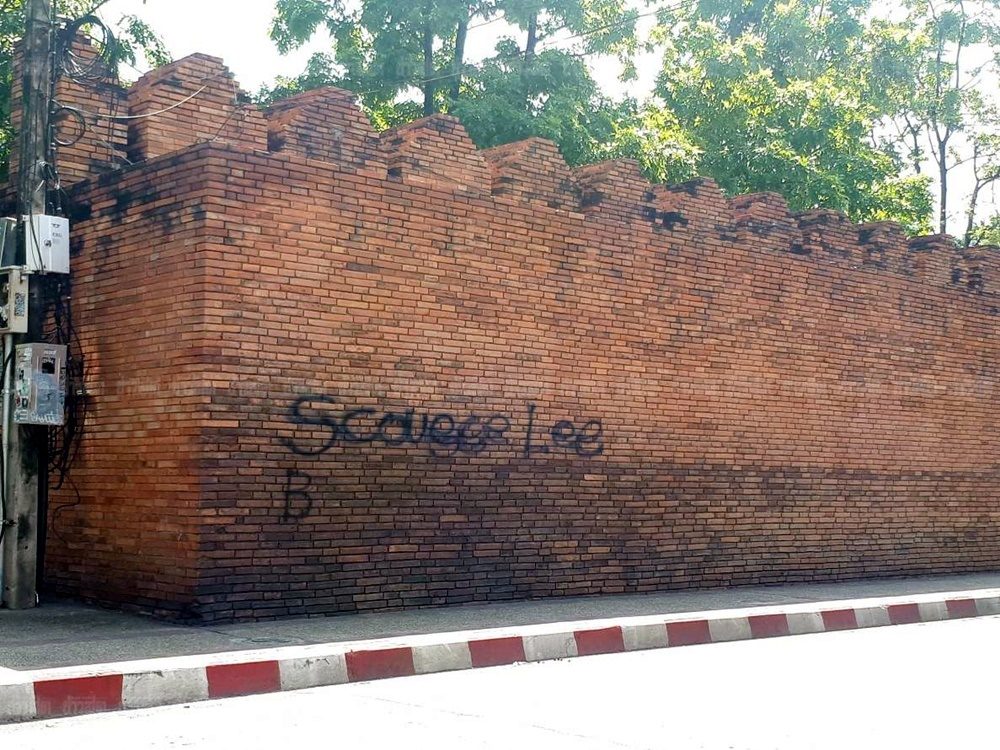 Please follow and like us: