An avid fan of Only Fools and Horses has donated a "significant sum" to charity for a red garage door which featured in the TV comedy series.
Del Boy's red no. 22 lock-up in Bedminster, Bristol, was replaced in May as part of a council revamp.
Bristol City Council gave the door to the Bottle Yard Studios which offered it to collector Scott Harrington.
Mr Harrington said he hoped to set up a museum to display memorabilia so people "could take a trip down memory lane".
'Perfect home'
"What started as a hobby has turned into a real passion for us and we regularly showcase our items free of charge for charitable events.
"Our long-term aim is to create our own family museum where people can take a trip down memory lane with us to celebrate key moments in our history represented by our memorabilia, to keep these moments alive," he added.
He also said he and his wife were in talks with the National Lottery Heritage Fund to help fund this venture.
In the meantime they hope the door will be displayed at the British Motor Museum in Warwickshire, alongside the Reliant Regal car from the show which is also there
The council-owned garages in Duckmoor Road were built in 1962 at a similar time to the three high-rise blocks nearby – Southbow House, Winterstoke House and Whitemead House.
Whitemead House featured as a filming location in Only Fools and Horses, portraying the exterior of Del Boy's fictional Nelson Mandela House which was supposed to be in Peckham.
Site co-ordinator at the Bottle Yard Studios, Emma Reid said: "The door represents a small but fun slice of British TV history made here in Bristol and we wanted to make sure it would be preserved for the future.
"When we found out about the other Only Fools and Horses items Scott had already collected, it seemed like the perfect home for it."
The donation has gone to the Film and TV Charity to help the industry recover from the pandemic.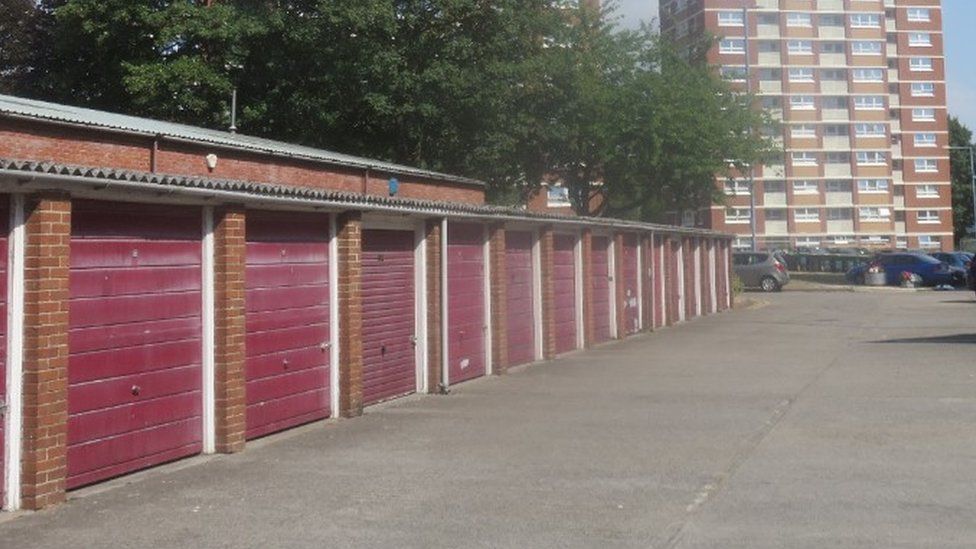 bbc
Please follow and like us: