Half of all UK adults watch porn, according to a new report.
The most popular site was Pornhub, accessed by 15 million people in Ofcom's snapshot survey from September 2020. That figure is made up of 50% of men in the UK and 16% of women.
This was the first time the media watchdog looked at porn access, so they couldn't say if the numbers increased during lockdown.
But one adult content creator says the pandemic has brought increased demand.
Lockdown 'good time to start'
"The sheer amount of people that watch some type of pornographic content, whether it's Pornhub, OnlyFans or even Twitter is absolutely incredible," says Tezza Williams, who makes content for OnlyFans.
"I don't know a single person who hasn't watched some type of porn for their own pleasure," the 22-year-old tells Radio 1 Newsbeat.
Ofcom's report said lockdowns led people to start creating content due to being unemployed or on furlough – something Tezza can relate to.
He started creating videos on OnlyFans last month and now has over 500 subscribers paying around $8-10 a month.
He says lockdown was a "good time to start" exploring content online as people didn't have much to do and couldn't see their boyfriends or girlfriends.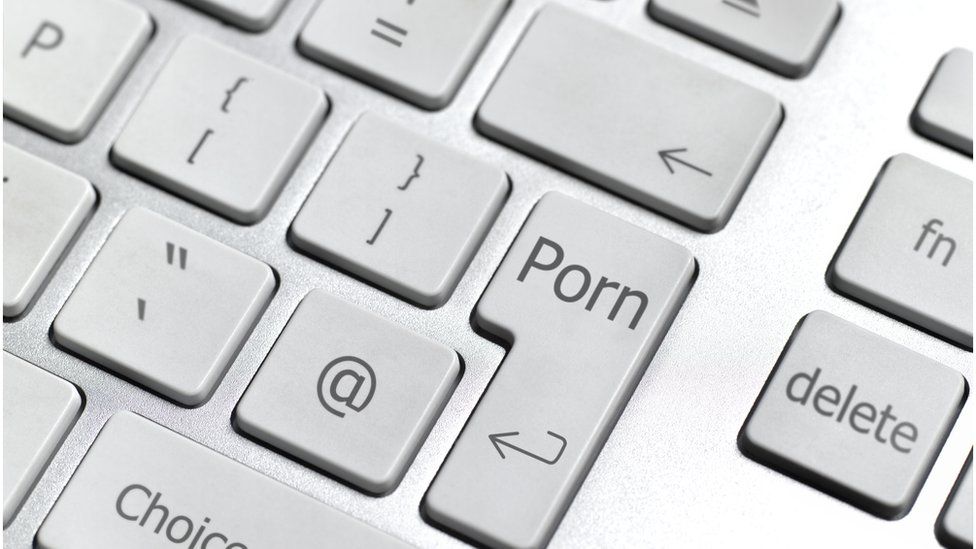 "It's becoming incredibly accepted for gay, lesbian and trans people to have these platforms and people are getting more comfortable with their sexualities and stepping more into stuff like this," says Tezza, who's from Birmingham.
"It's become more accepted within the younger generations to do OnlyFans… so I think lockdown has been really good for the porn industry."
OnlyFans isn't exclusively used for adult content but has become popular largely for that reason.
It reported a 75% increase in new creators in May last year – when we were all stuck at home during lockdown.
Ofcom's report also found the site has grown in popularity during the pandemic.
Sex and relationships author and YouTuber, Hannah Witton, says she's "seen a lot of people getting really introspective about their sexuality, their identity, pleasure and relationships" during Covid.
"Some people have had more time to dedicate to sex and exploration, watching porn, buying sex toys or trying new things by themselves or with a partner," she tells Newsbeat.
"Porn can be a lot of things – some good and some bad, but one of the good is that exploration of new sexual fantasies and things you might be in to," she says.
Hannah thinks there's still a way to go in removing the stigma of watching porn for everyone, whether single or in a relationship.
"There's this general assumption that if you're in a relationship with someone that you don't need to masturbate or that you shouldn't be watching porn, but that is just not the case," she says.
"We all have our own private and individual sexualities and sexual behaviours and these things can be things that you do in a relationship.
"But they can also very much be things that you just do by yourself."
Please follow and like us: