The real reasons why Thai women are turning their back on Thai men
Sure, there's a Robert and a Gerhardt living down that dusty Khon Kaen road with their Phim and Tukta. But how does the local Somchai – possibly Tukta's ex – feel about their union?
While men in Isaan assume women there marry foreigners for their money, the women say they are motivated by how farang men care for their families. Either way, while there are relatively few such marriages, they are challenging assumptions about masculinity in the Thai northeast and diminishing men's marital prospects.
That's according to a sociologist who has conducted a census and multiple studies in two Isaan communities to examine how men there are challenged by women marrying foreigners.
While most academic studies of such marriages have focused on the spouses and their cultural or linguistic differences, Patcharin Lapanun of Khon Kaen University looked at the effects such relationships had on other men in in the communities, including ex-husbands, fathers and neighbors.
For Isaan men, cultural notions of what is masculine, Patcharin found, may inherently affect what they provide their families, not to mention faithfulness to their wives, and can contribute to them becoming gik mia farang – or casual sex partner to women with foreign husbands.
She presented her findings from studies conducted in 2016 and 2009 earlier this month at Thammasat University, the details of which were reported by Matichon's Wajana Wanlayangkoon.
Patcharin's findings are far from conclusive or airtight. In an interview Thursday, she acknowledged that her studies were anecdotal and based on interviews with 100 women and men in an Udon Thani town and another 20 in a Khon Kaen town with multiple interracial couples.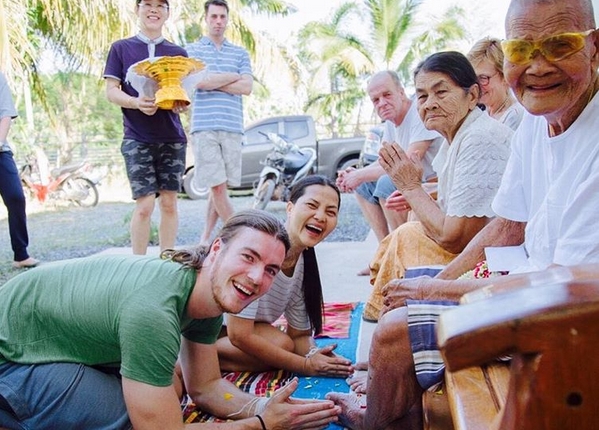 'We're Done With Thai Men'
In her studies, Patcharin found that two of three women married to farangs, known colloquially as mia farang, had been previously married to Thai men. In most cases, Patcharin said, the single mom provided for their child on her own.
But the women and families interviewed by Patcharin said the decision to leave Thai men for farang partners wasn't purely economical, but also because they tended to provide for their extended families and not cheat on their spouses.
"We're done with Thai men," Patcharin said she was told by one of the Thai wife's mothers, who had encouraged her daughter to divorce her Thai husband and marry a foreigner. "It's not just about money, but they're unfaithful and always cheating on women. They don't take responsibility for their family, and never have enough money to take care of their wife and kids."
A 2004 government survey found just shy of 20,000 Isaan women married to foreigners, 87 percent of which were to Westerners from Europe, North America, Australia or New Zealand. Half of the women were in Udon Thani, Khon Kaen and Nakhon Ratchasima provinces. Those marriages seem to involve most of the foreigners living in Isaan – the 2010 census found 90 percent of the slightly more than 27,000 foreigners living in the northeastern region were married to women from there.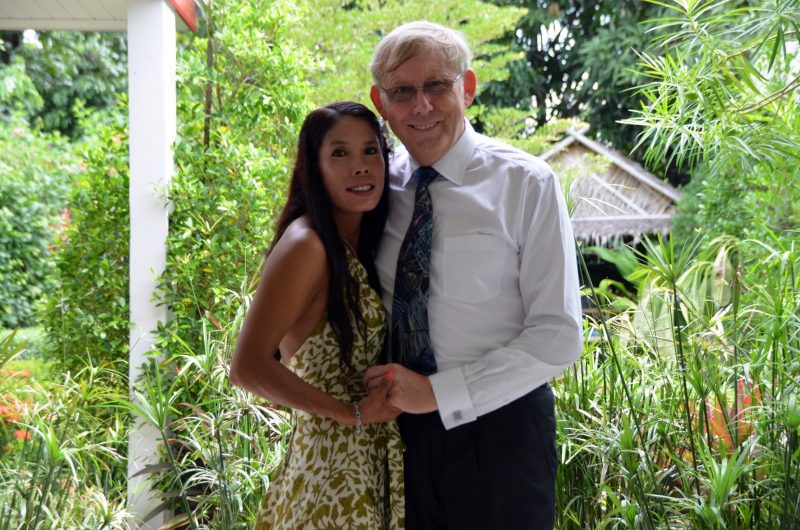 'What Makes a Man'
Isaan men, however, were not likely to abandon their undesirable habits of drinking and partying away family funds while cheating on their spouses – because those displays were essential to their idea of manliness, Patcharin said.
"Although Thai women then cite these reasons for not marrying them, Thai men, especially the younger ones in the village, would say that their actions were 'normal," Patcharin said. "They continued to insist that Thai women married farangs only for money, not because of Thai men's masculine culture," Patcharin said.
Although this continued insistence risks Thai men being passed over for farang men, few Isaan men expressed a willingness to change their habits, the researcher said.
A negative self image doesn't help.
"Isaan men see themselves as bad options for Thai women. They think their unstable work and poverty makes Thai women not want to marry them," Patcharin said.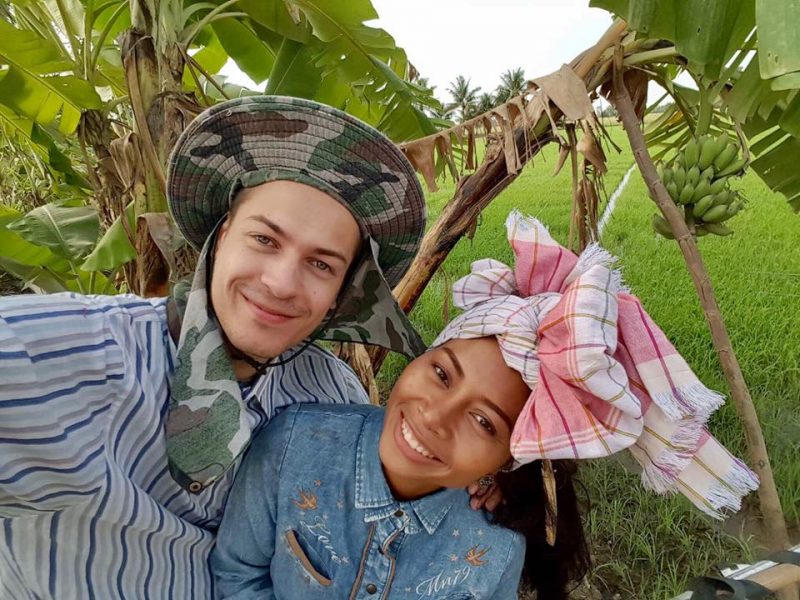 'The Gik Mia Farang'
Still, infidelity can cut both ways. Marrying a farang man doesn't make women off-limits to Thai men.
Enter the gik mia farang – or the casual sex partner of a woman married or dating a foreign man.
In rural communities, a gik mia farang can be admired for accessing the wealth and comfort of a woman married to a foreigner – without working for it. On the other hand, such giks can be looked down upon as emasculated after-thoughts who are irresponsible drains on the women and hurt their own marriage prospects.
Still, the double-standards of gender inequality in Isaan communities most often leave the woman at the disadvantage.
"Women in this situation are seen as lacking virtue and being sexually insatiable for having two men, while the Thai men are seen as cool, macho playboys like Khun Phaen," she said, referencing a womanizer hero from Thai epic "Khun Chang Khun Phaen."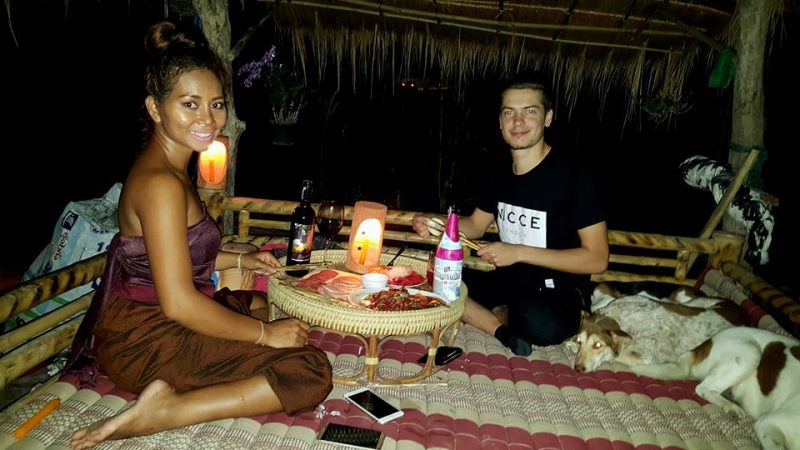 The Sino-Thai Alternative
Ultimately, Patcharin said Isaan men are being edged out competitively due to falling short as as sons-in-law, especially when compared to ethnic Chinese alternatives in Bangkok and farang men.
While in matrilineal Isaan culture, sons-in-law are expected to support their wives' families without earning the mantle of household leadership, the patrilineal Chinese culture more present in the capital conflates the men's financial power with masculinity.
"A woman married to a Chinese man will always be seen as the secondary provider, no matter how much she earns financially. Therefore, Chinese men see themselves as having the right to have extramarital affairs because they have responsibly provided for their main household," Patcharin said. "Their cheating behavior is different from Thai men, who neither stay faithful to their wives nor provide for their families."
Farang son-in-laws, on the other hand, are expected neither to cheat nor shy from financial responsibility for their Thai wives – even if they first arrived in Thailand as sex tourists.
"While farang men have shown themselves willing to change how they displayed their masculinity, changing from sex tourists to good son-in-laws, Isaan men have not, making them less desirable as marriage partners to local women," Patcharin concluded.
Source: Khaosod
Please follow and like us: