A giant straw goat that has become an annual highlight in the Swedish city of Gavle has been burned by an arsonist.
A man in his 40s was arrested after the structure was set alight in the early hours of Friday.
The goat has been attacked many times before but survived every festive period since 2016 under 24-hour security.
Spokeswoman Rebecca Steiner said she was devastated by the attack on the seasonal institution.
"It's just a week before Christmas and I cannot understand how a person can carry out this kind of attack to a Christmas symbol known all over the world," she told the BBC.
The Gavlebocken (Gavle goat) has been put up in the city's central Castle Square every Christmas since 1966 and has become a regular target for arsonists and vandals.
It has survived an attempted kidnapping via helicopter and been rammed by a car, but it has mostly been targeted by fire. It was burned down at midnight on New Year's Eve in its very first year of existence in 1966.
The Gavlebocken has become something of an annual draw for visitors to Gavle, 158km (98 miles) north of Stockholm, going up on the first Sunday of Christian Advent. A big concert accompanied the goat's inauguration at the end of November.
It has its own social media account and perhaps tempted fate earlier this month, tweeting that it was still in place for the fifth year in a row.
A smaller straw goat dubbed "little brother" had already been set alight early on Sunday.
The fire brigade said the alarm was raised at 03:35 on Friday but unfortunately the goat went up in smoke so fast it was beyond saving.
Ms Steiner said tight security measures had been in place but the goat's builders and the city had a difficult balance to strike between protecting the structure and giving people the chance to come and see it up close.
A man was detained at the scene and Swedish reports said he was under investigation but denied arson.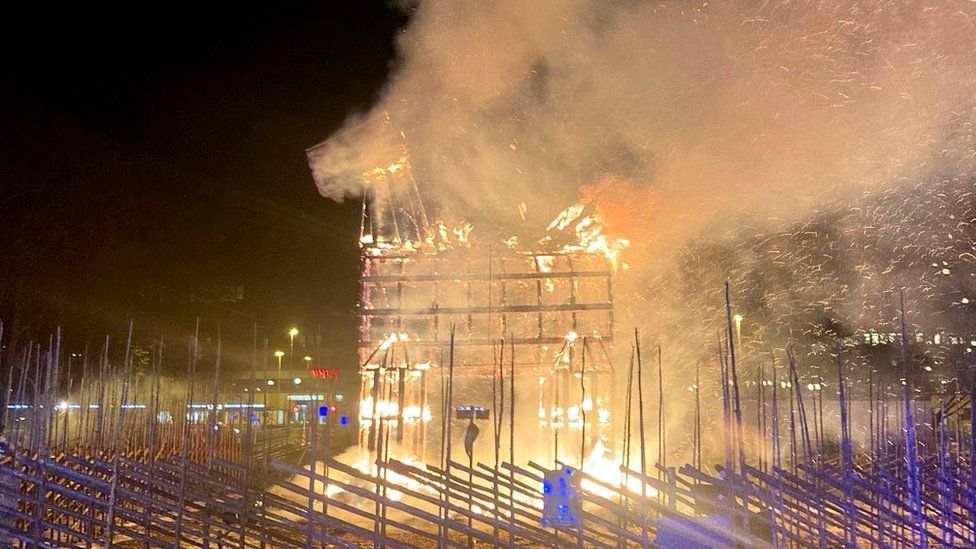 Please follow and like us: