Sir Bobby, one of England's greatest footballers, played 106 times for his country and scored 49 goals. He was part of the team that beat West Germany in the 1966 World Cup final at Wembley.
Sir Bobby Charlton, England World Cup winner and Manchester United legend, has died aged 86.
In a statement, his family said: "It is with great sadness that we share the news that Sir Bobby passed peacefully in the early hours of Saturday morning.
"He was surrounded by his family. His family would like to pass on their thanks to everyone who has contributed to his care and for the many people who have loved and supported him.
"We would request that the family's privacy be respected at this time."
Follow live: Tributes paid to England and Man Utd football legend Sir Bobby Charlton
Manchester United said: "The club is in mourning following the passing of Sir Bobby Charlton, one of the greatest and most beloved players in the history of our club.
"Sir Bobby was a hero to millions, not just in Manchester, or the United Kingdom, but wherever football is played around the world.
"He was admired as much for his sportsmanship and integrity as he was for his outstanding qualities as a footballer; Sir Bobby will always be remembered as a giant of the game.
"The club's heartfelt sympathies are with his wife Lady Norma, his daughters and grandchildren, and all who loved him."
Sir Bobby, one of England's greatest footballers, played 106 times for his country and scored 49 goals.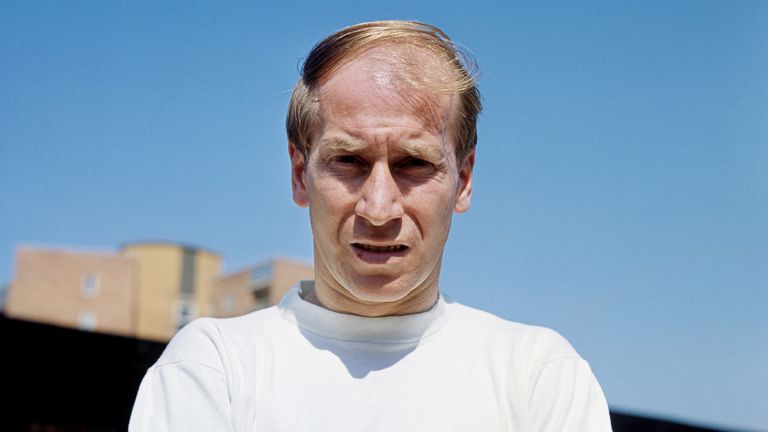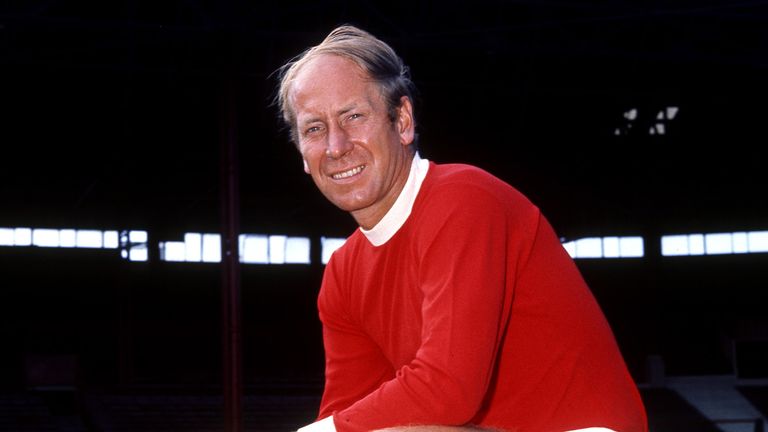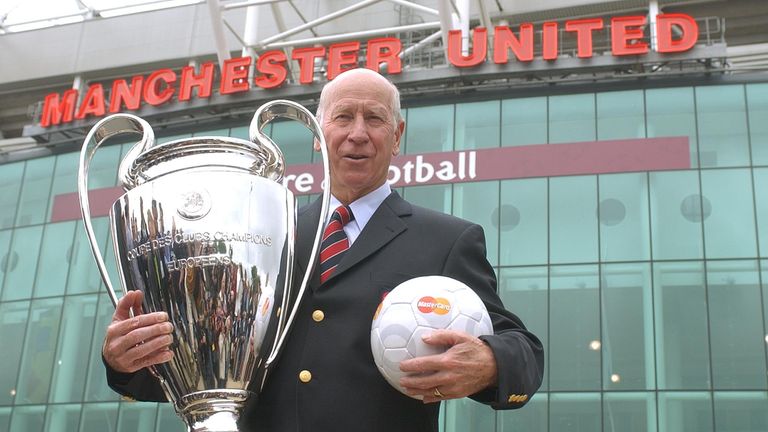 He was part of the team that beat West Germany in the 1966 World Cup final at Wembley and won the Ballon D'Or in the same year.
As well as national glory, he was considered a Manchester United legend.
In a 17-year playing career as a United midfielder, he played 758 games and scored 249 goals – both of which were longstanding records until Ryan Giggs and Wayne Rooney surpassed his feats in 2008 and 2017 respectively.
Charlton was renowned for his humility, discipline and sportsmanship. He was never sent off during his time as an England or Manchester United player.
He won the European Cup, three English league titles as well as the FA Cup.
But early on in his career, he survived the 1958 Munich Air Disaster aged 20 which killed 23 people including eight of his teammates. The plane crash decimated a Manchester United team widely tipped to be destined for greatness.
He retired from playing football in 1976. He went into coaching and founded a youth scheme that included David Beckham, a future United and England great, among its participants.
He joined the board of directors at Manchester United in 1984 where he remained for 39 years. Charlton persuaded the board in 1986 to appoint Sir Alex Ferguson, who delivered 38 trophies during nearly 27 years in charge.
Knighted in 1994 by Queen Elizabeth II, he later established the Sir Bobby Charlton Foundation in 2011 which focused on removing landmines in former war zones.
Read more:
Charlton was one of the game's greatest players and a gentleman of English football
Manchester United said in its statement that Charlton's "unparalleled record of achievement, character and service will be forever etched in the history of Manchester United and English football; and his legacy will live on through the life-changing work of the Sir Bobby Charlton Foundation".
Charlton remains a mainstay at Old Trafford, featuring alongside George Best and Denis Law on a statue outside United's stadium.
In November 2020, he was diagnosed with dementia – the same disease that afflicted his brother Jack who died in 2020 at age 85, and another World Cup winner, Nobby Stiles.
Household names from the footballing world paid tribute to Charlton on Saturday after his death was announced.
Fellow World Cup winner Sir Geoff Hurst said Charlton was "one of the true greats".
"We will never forget him and nor will all of football. A great colleague and friend, he will be sorely missed by all of the country."
Gary Lineker said he was "a truly wonderful footballer and genuinely lovely man".
"A World Cup winner, Manchester United great and, for me, England's greatest ever player. He may no longer be with us but he'll have footballing immortality," Lineker said in a post on X, formerly known as Twitter.
Former United player Gary Neville said Charlton was the "greatest English football player and Manchester United's greatest ambassador".
"A champion on and off the pitch and a Busby babe that paved the way for all to come at United," he said.
Meanwhile, former England captain John Terry said Charlton was "a true great and a wonderful man".
"Absolute gentleman whenever I met him. No doubt for me the greatest English player of all time," Jamie Carragher said.
David Beckham, also a former United player, called Charlton a "national hero".
In an Instagram post, Beckham, was given the middle name Robert after Charlton, said the England legend was "the reason I had the opportunity to play for Manchester United".
"I will be forever grateful to a man I was named after, someone I looked up to and was a hero to many around the world," Beckham said.
READE MORE https://news.sky.com/story/sir-bobby-charlton-dies-live-updates-tributes-paid-to-england-and-man-utd-football-legend-12989219#6640452
Please follow and like us: