French singer, actress and self-proclaimed inventor of the discotheque Regine has died aged 92.
The star died peacefully at 1100 local time (0900 GMT) on Sunday, her granddaughter Daphne Rotcajg told AFP.
"The queen of the night has left," Regine's friend, the comic Pierre Palmade, said in a statement on behalf of Regine's family.
Regine's claim she invented the disco originates from the first nightclub she opened in Paris in the 1950s.
The venue in the city's Latin Quarter, which featured turntables and DJs, differed from dance venues with a jukebox, which were commonplace at the time.
This style of nightclub caught on, and later became a multimillion dollar empire for the singer. It comprised 22 venues at its height, with clubs in New York, Rio de Janeiro and Kuala Lumpur.
Regine, whose full name was Regine Zylberberg, "had the stars of the whole world dancing in her nightclubs", Mr Palmade said.
He also recalled how Regine's name "became synonymous with the crazy nights that lasted until the small hours" and how the singer herself "hit the dance floor until closing time".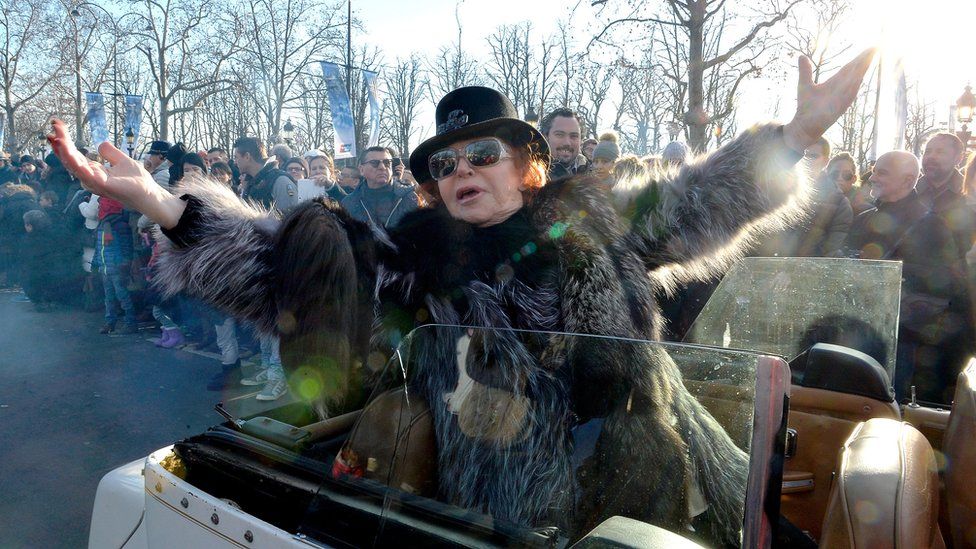 Regine also starred in several films including Robert and Robert, directed by Claude Lelouch, and My New Partner by Claude Zidi.
The singer was born to Polish Jews in Brussels in 1929. During her childhood, she was forced to hide from the Nazis in occupied France.
Her father Joseph ran what Regine described as a "working-class Jewish café".
This, she said, spurred her on to have her own venue, where she would choose the customers.
"I wanted counts and dukes – people with titles," she told the BBC in 2005.
The star told how she went on to teach the former King Edward VIII to dance and later danced with Prince Charles at an embassy ball.
Please follow and like us: