At least 10 people have been killed and several others seriously injured in a fire at a hospital treating coronavirus patients in Romania, officials say.
The blaze broke out in the intensive care unit of the public hospital in the north-eastern city of Piatra Neamt.
One doctor who tried to rescue patients is said to be in a critical condition after suffering serious burns.
Romania's Health Minister Nelu Tataru told local media the fire was "most likely triggered by a short circuit".
Mr Tataru said that other Covid patients being treated at the hospital were being transferred to another facility in the city of Iasi.
The injured doctor, who is said to have suffered severe burning to most of his body, was being transferred to the capital, Bucharest, by a military plane, local media report.
"There are other medical staff who suffered burns, not only the doctor on duty," Mr Tataru said, adding that he was heading to Piatra Neamt following the incident at the hospital on Saturday evening.
Eight of the victims were reportedly killed in the room where the fire broke out on the second floor, and two others in a room next to it. All were said have been receiving treatment for coronavirus. Many in the ward were on ventilators.
The fire was believed to have spread quickly after it was fed oxygen by the supplies used to intubate patients, the health ministry said.
Romania has reported more than 350,000 cases of coronavirus since the start of the pandemic, and 8,813 deaths.
On Friday, the country recorded 9,489 new daily Covid cases, 174 deaths and 1,149 patients in intensive care.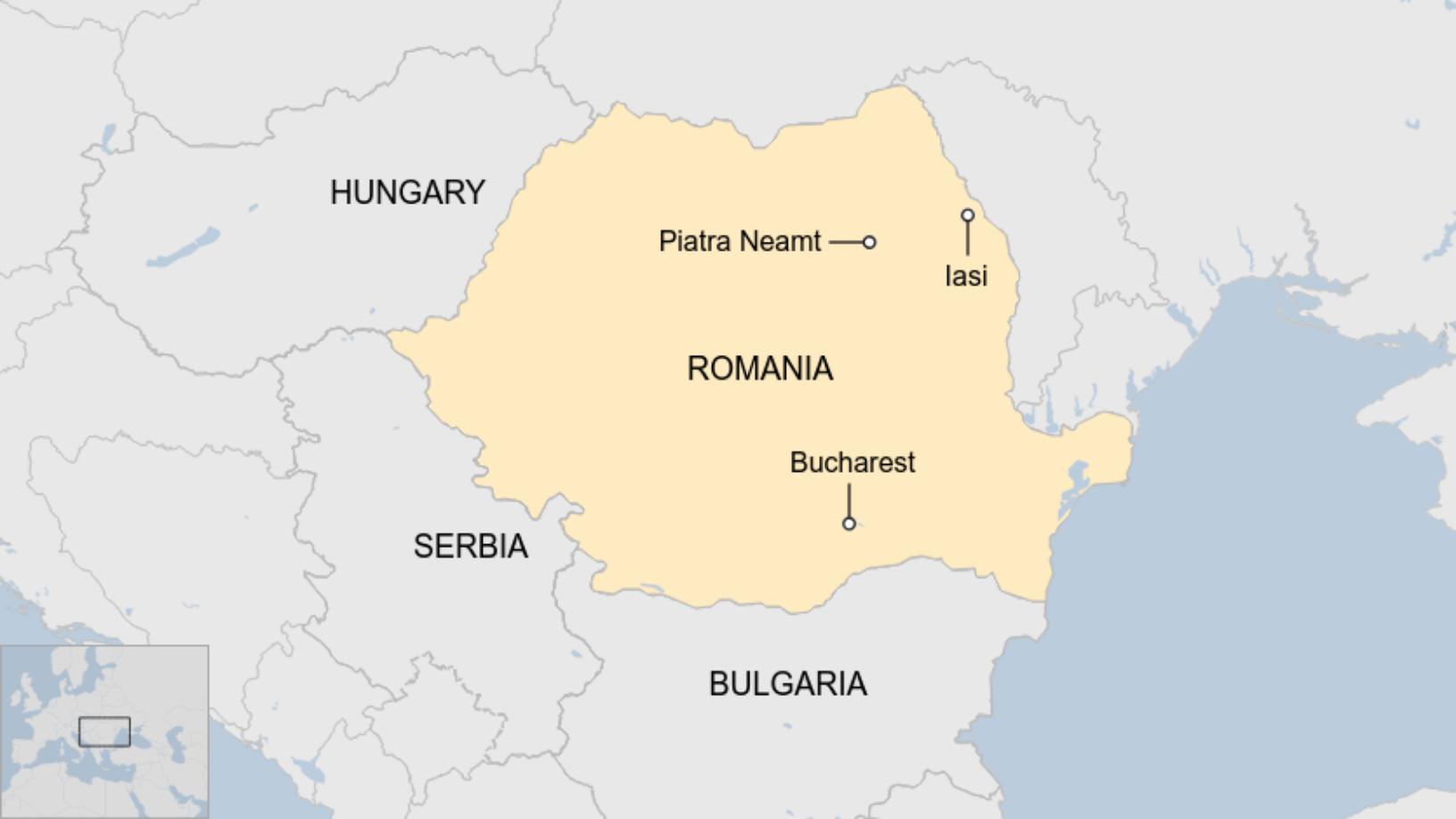 Please follow and like us: