The latest Miss Universe Thailand, 23-year-old Anna Suengam-iam, was born into a family of garbage collectors.
She was crowned Miss Universe Thailand 2022 in the final of the pageant late last night (Saturday). She will represent Thailand at Miss Universe 2022.
She unashamedly told the Thai media that both her parents worked as Bangkok Metropolitan Administration garbage collectors and that most of her toys as a child were salvaged from garbage and repaired by her parents.
She said that she did not have the chance to play like other kids, because her parents normally left home at 3am to work and returned home at 7pm to sleep.
The only time she had a chance to venture out of home was to take a ride on a garbage truck with her father.
Anna was adopted by her grandmother, because her parents did not have time to take care of her, and grew up on food from alms given to monks by members of the public.
During her childhood and adolescent years, she said she had absorbed Buddhist teachings from her grandmother and has adopted them throughout her life.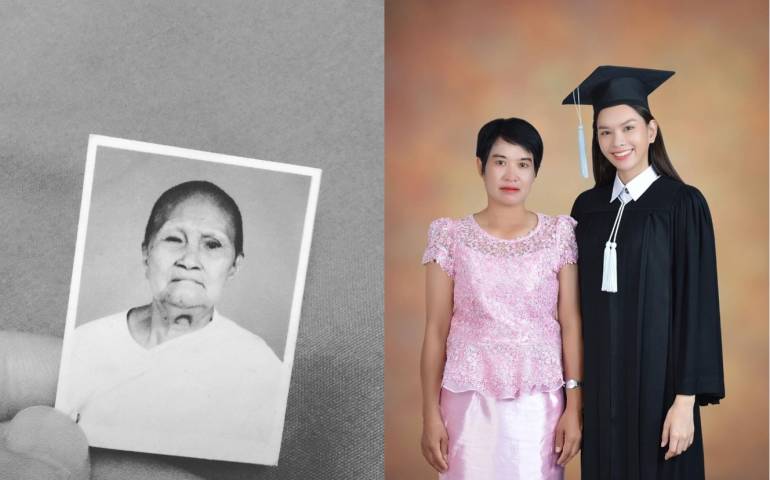 Before entering Miss Universe Thailand 2022, she competed in a number of beauty pageants and won some. Her dream, she said, was to compete in Miss Universe Thailand.
After being crowned the Miss Universe Thailand 2022, she told the media that the event had taught her that anyone can be successful, despite their beginnings, if they have a dream and pursue that dream with self-confidence.
She said she would like her story to be an inspiration to others who are poor or believe that they have no future. They should not to lose hope, but dare to dream and strive to fulfil that dream, as she has. More importantly, she stressed the need to study hard.
Anna graduated with a Bachelor of Arts with first class honours from the Faculty of Liberal Arts and Science of Kasetsart University.
Please follow and like us: