Miss Grand Thailand contest is heading to Phuket at the end of next month. This year's charity event will be working with local Phuket students and buying new bike helmets to promote bike safety for the island's young riders.
Miss Grand Thailand contestants from 77 provinces around the nation will be in Phuket for charity activities from June 30 – July 9.
A press conference was held this week at Limelight Avenue in Phuket Town hosted by Governor Norraphat Plodthong to announce Phuket's involvement with the competition and the launch of the Miss Grand Thailand 2018 Charity Night Run by Limelight.

It is expected there will be about 2,000 runners to join the Miss Grand Thailand 2018 Charity Night Run by Limelight which should raise funds for up to 3,000 helmets for student road safety projects in Phuket. Contestants will be getting involved in this year's Night Run event as well (we can't confirm if they'll be running in high heels.)
There will also be a swim suit competition being held at SIS Kata on July 5 to raise further funds.




Miss Grand Thailand 2018 Charity Night Run Phuket by Limelight will be held on June 30 from 8pm onward. The run will start from Limelight Avenue around Phuket Town – a Fun Run of 3.5 kilometre and a Mini Marathon of 10.5 kilometres. Runners can start to register from today (May 25).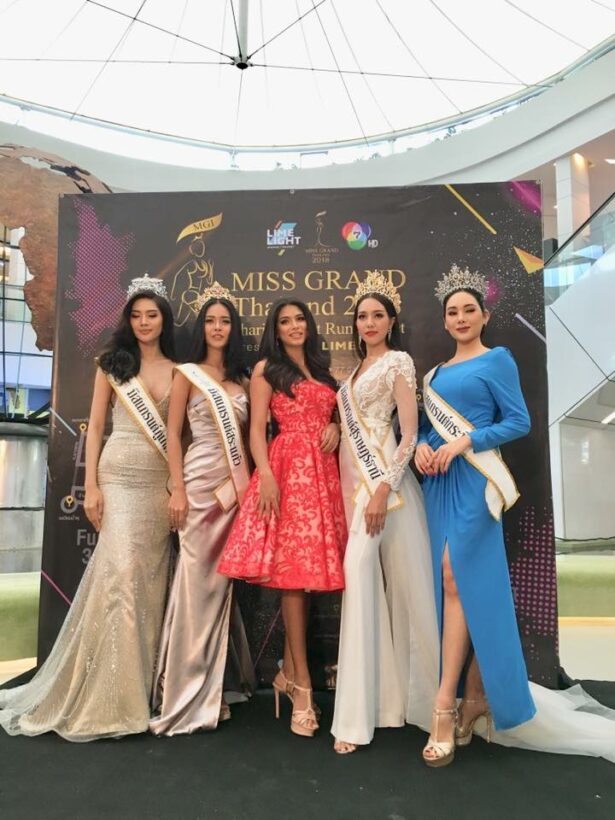 The Thaiger