At least one person has died and dozens are unaccounted for after the collapse overnight of a 12-storey residential building north of Miami, Florida, officials say.
The number of those not yet located has risen from 51 to 99, Miami-Dade police say, with 53 now accounted for.
It is unclear how many people were in the building at the time.
The complex in the town of Surfside was built in 1980. Out of 130 units, about half were affected by the collapse.
A number of Latin American migrants have been reported missing by their consulates.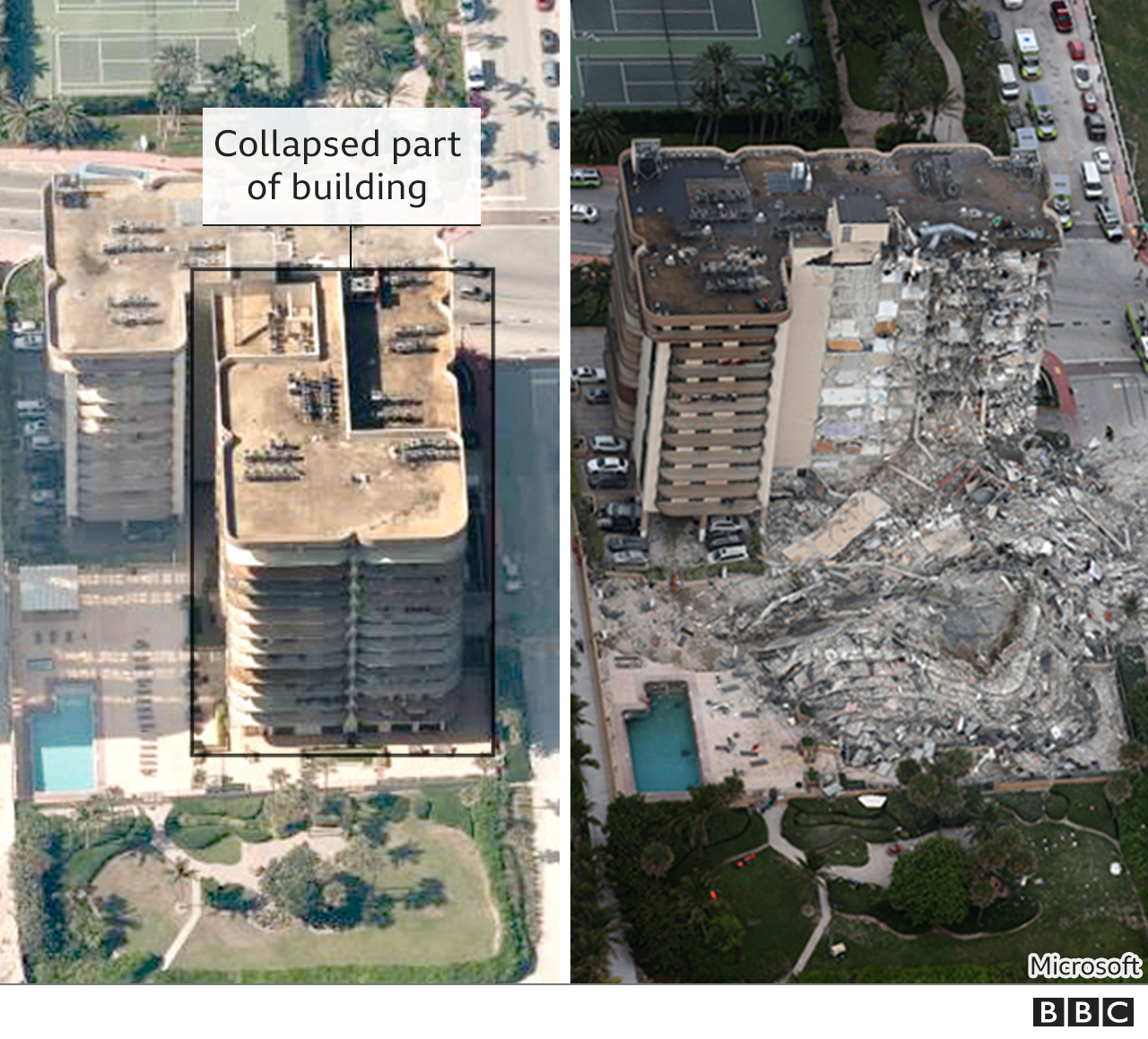 Rescuers pulled 35 people from the wreckage, officials said. Ten were assessed and treated, of whom two were sent to hospital.
"The back of the building, probably a third or more, is totally pancaked," Surfside Mayor Charles Burkett told a news conference.
Florida Governor Ron DeSantis, who visited the site on Thursday afternoon, said the fire and rescue service was still in "search and rescue mode".
"The TV doesn't do it justice. It is really, really traumatic to see the collapse of a massive structure like that," he said.
A community centre in Surfside has been turned into a family reunification centre and an information point for concerned relatives.
President Joe Biden said he was waiting for Mr DeSantis to declare an emergency and officials from the Federal Emergency Management Agency (Fema) were already at the scene.
"I say to the people of Florida, whatever help you want, what the federal government can provide, we're waiting, just ask us. We'll be there," Mr Biden said.
'It looked like something from 9/11'
Police gave the building's location as 8777 Collins Avenue, the address of the 12-storey Champlain Towers. The city of Surfside runs along Collins Avenue, north of Miami Beach city limits.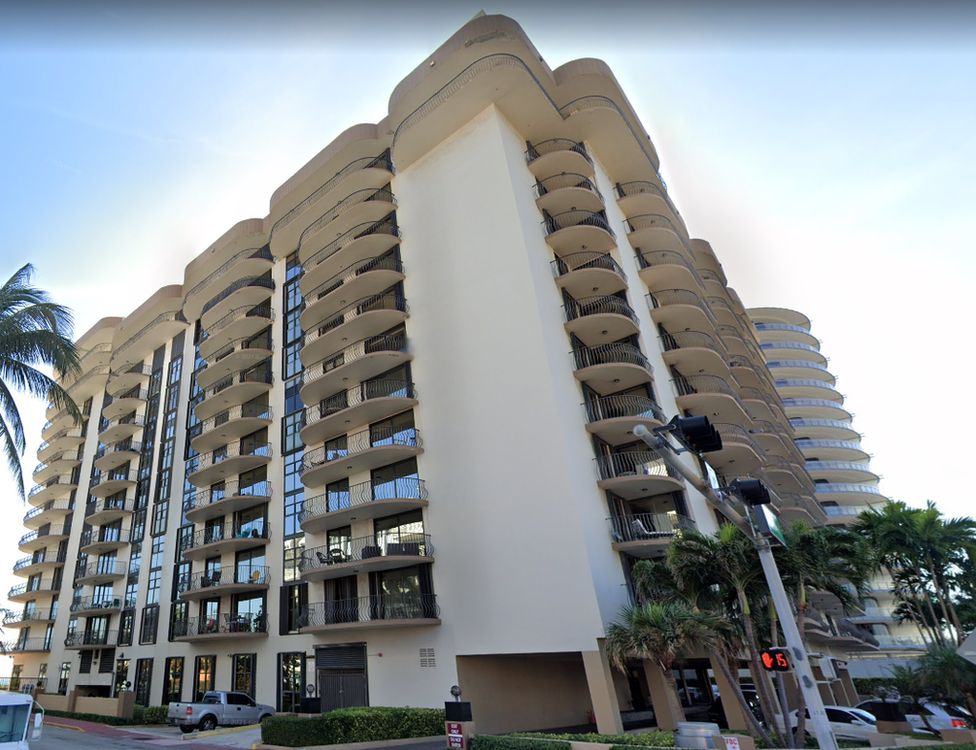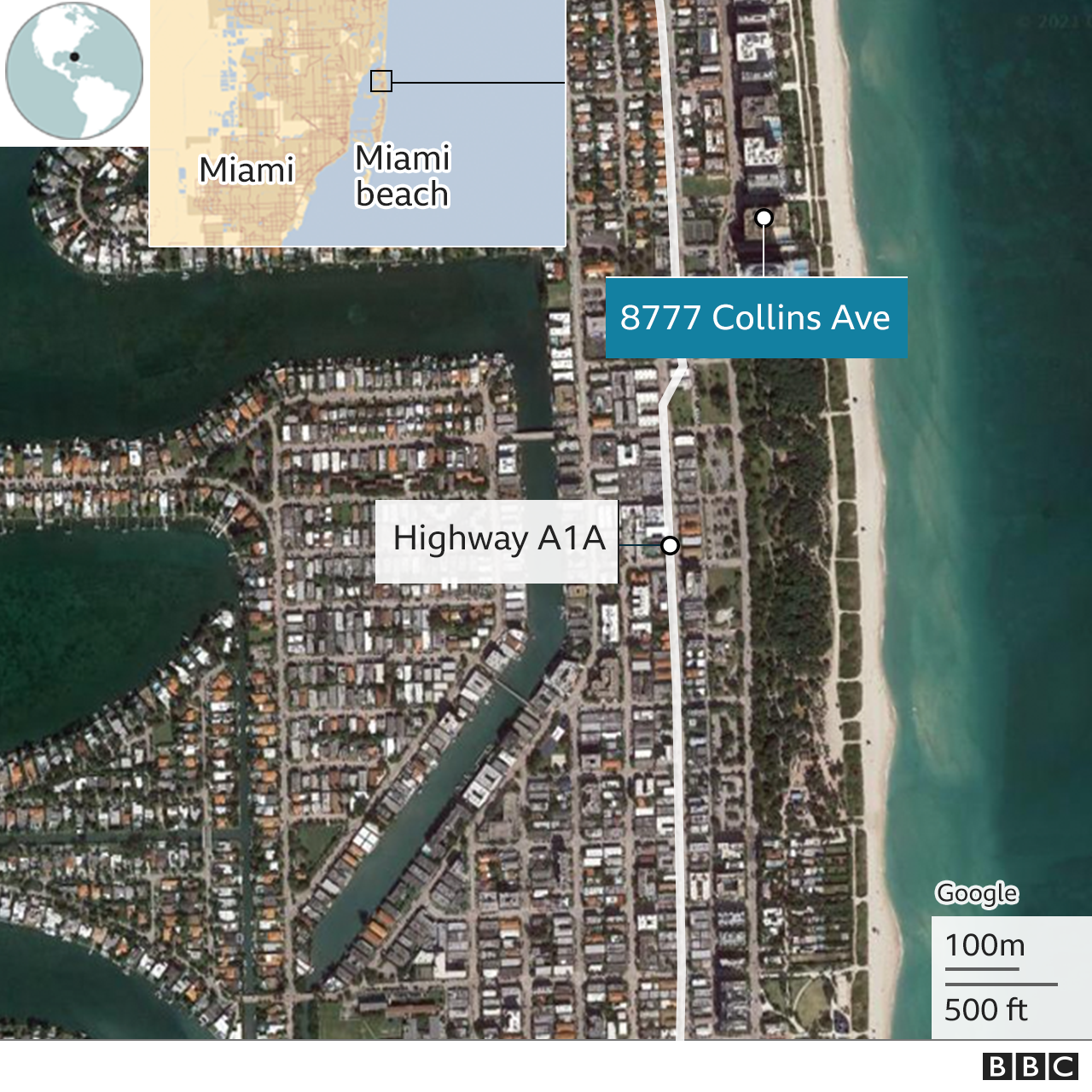 Rescuers could be seen using a crane to reach residents in nearby apartments in order to help them evacuate
One man who was out with his brothers walking their dog described hearing the building come down.
"Basically we heard a really big rumble and we thought it was a motorcycle, you know, and we turned around and saw a cloud of dust just coming our way," he told CBS Miami.
"We were like – 'what is going on?' We went rushing toward it with shirts over our faces and the security guard came out and we were, like, 'what happened?' and she said the building collapsed."
A man who witnessed the aftermath of the collapse told CNN, "It looked like something from 9/11," referring to the attacks that brought down the Twin Towers in New York in 2001.
Santo Mejil, 50, was woken when his wife called from a unit on the ninth floor of one of the three buildings that make up Champlain Towers. She is an overnight caretaker for an elderly disabled woman.
"She said she heard a big explosion," Mr Mejil told the Miami Herald. "It felt like an earthquake." His wife was among those rescued.
Relatives of the first lady of Paraguay are among the missing, Paraguayan officials said. Rescuers were unable to contact the sister and brother-in-law of first lady Silvana López Moreira, along with their three children and a domestic worker.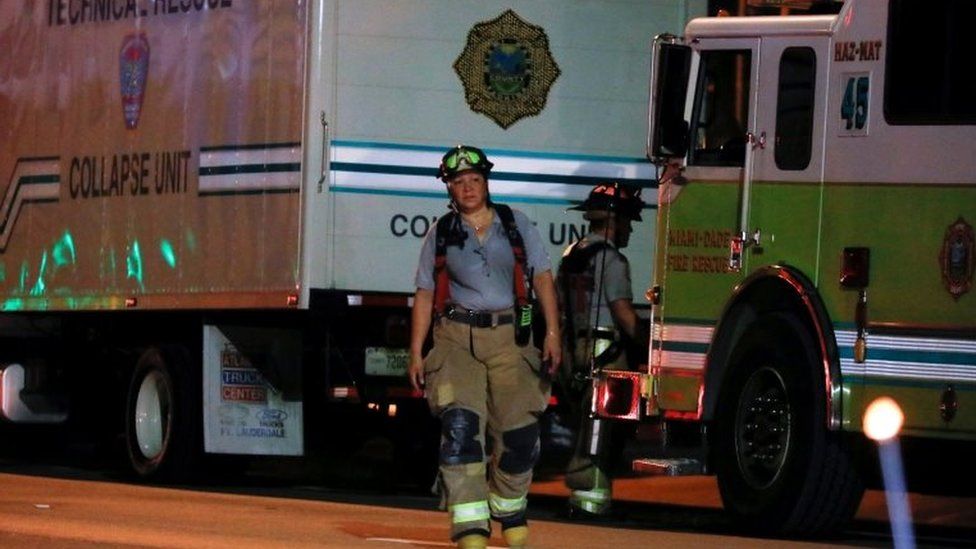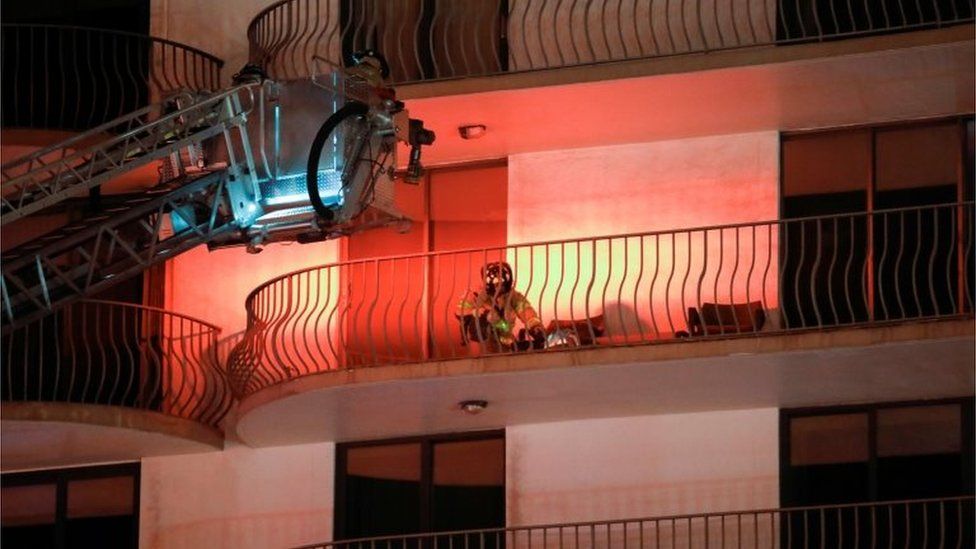 A man who lives in a neighbouring building described what happened for CBS: "The building shook and then I looked out the window and you couldn't see, I thought it was like a storm or something coming in.
"When the dust cleared, the back two-thirds of the building was gone, it was down to the ground."
bbc
Please follow and like us: