Former Maxim model claims she in NOT a prostitute
A former Maxim model filed a complaint Friday against a Facebook page for misusing one of her photos to allege she had become a prostitute.
Apisaya Itthichotianant, aka Guzjung Maxim, went to the Technology Crime Suppression Division this afternoon to file criminal defamation case against "Gu Ja Thum" (Imma Do It) for using her photo in a post suggesting she was now an overseas sex worker, which she alleges has already damaged her modeling career.
"Someone used my photo in a post about foreign prostitution about four or five days ago," Guzjung said Friday. "I had 10 bookings this past week and now I only have three. Seventy percent [of them] were canceled because of the post," she said.
In the allegedly defamatory photo, Guzjung, in a tan dress, poses with a group of friends in nightclub attire.
"I hear nowadays net idols are in the sex trade overseas. I wonder if it's true?????? You guys, just wait and see. :)" reads the caption accompanying the photo published Sunday evening.
It remains online and has been shared hundreds of times. Apisaya said a fan alerted her to it.
Apisaya, who appeared in Maxim magazine in 2016, said that she suspects one of her "best friend's rivals" created the page to defame her and her friends.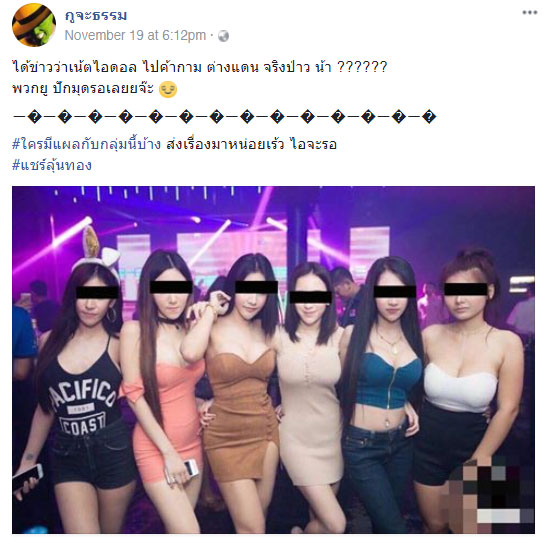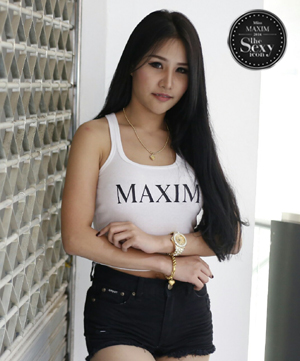 Source: Khaosod
Please follow and like us: