A man wanted in connection with the stabbing of a woman and an 11-month-old boy in west London has handed himself in to police.
Rehan Khan, 25, was arrested and taken into custody after attending a west London police station this morning.
It follows what Scotland Yard describes as a "double attempted murder in Feltham".
A 32-year-old woman and an 11-month-old boy were found with stab injuries at a house in Swinfield Close on Monday evening.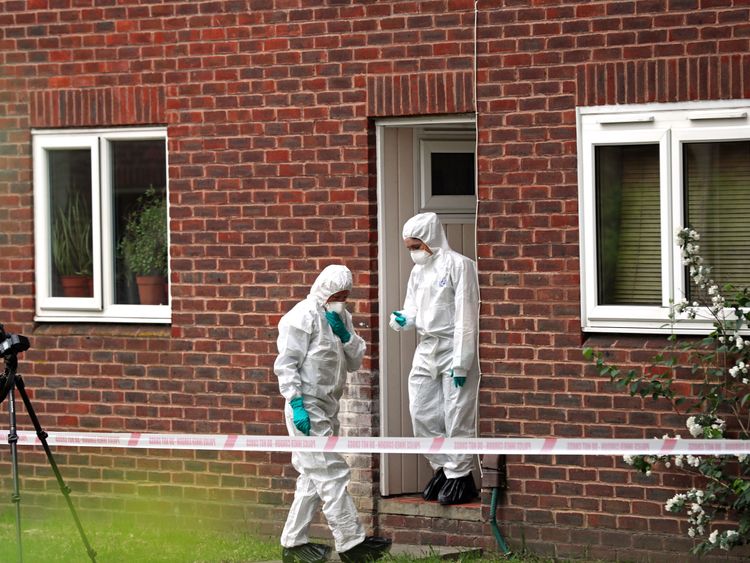 The boy remains in a critical but stable condition, police said.
The woman's injuries are not life-threatening.
An air ambulance took the pair to a nearby hospital for treatment, while officers and police dog handlers scoured the crime scene.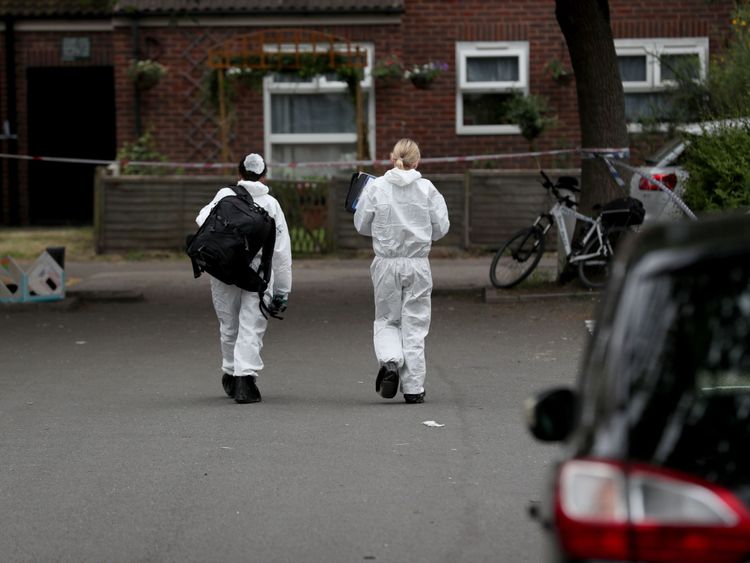 One witness, June Heart, told Sky News: "I had just got home from work, and parked the car when I heard a lot of shouting. I can still hear the mum screaming for help. It was horrible. I haven't heard anything like it.
"A few minutes later the street was full of police and ambulances. There was a specialist paramedic there too. I was told by a policeman with a gun to get in my house and stay there. Two helicopters were hovering above the street too."
Enquiries continue.