Love at first sight campaign starts at airport
Immigration Bureau police are beefing up airport security for the holidays – aided by mascots and balloons.
The "Love at First Sight" campaign, which started Monday and runs through New Year's Day, entails increased security personnel at airports and mascots giving out balloons.
"Oh, 'Love at First Sight?'" Col. Puttipong Prayonsiri of the Immigration Police Division 2 said Tuesday. "Since we're the vanguard of welcoming and bidding farewell to tourists, we want them to be impressed by us," he added to explain the campaign's English-language name.
Puttipong said Immigration Police have deployed more officers and installed extra informational screens for passenger convenience throughout Suvarnabhumi and Don Mueang airports.
"Love at First Sight" also includes extra information booths in the arrivals lounge as well as Immigration Police mascots "Temjai Haiborigan" (Full-Hearted Service) and "Yimyaem Jaemsai" (Bright Smiles) who will hand out balloons in heart and animal shapes.
"There's news about bad queues and service at the airport, but since there are more flights during the new year period, we want to take extra care [of travelers]," Puttipong said.
Tourists can take photos with both Temjai (the male mascot) and Yimyaem (the female mascot).
Sirote Duangratana, general manager of Suvarnabhumi Airport, said that from Thursday to Jan. 3, an estimated 1.3 million travellers will pass through the airport on 7,200 flights. Parking fees in Zone C will be waived Saturday through Jan. 2.
The mascots come on the heels of a recent army attempt to win hearts and minds with a mascot of their own named Nong Kiew Koy, or "Pinky Finger Girl." That effort fell flat after she was met with horror and ridicule by the public.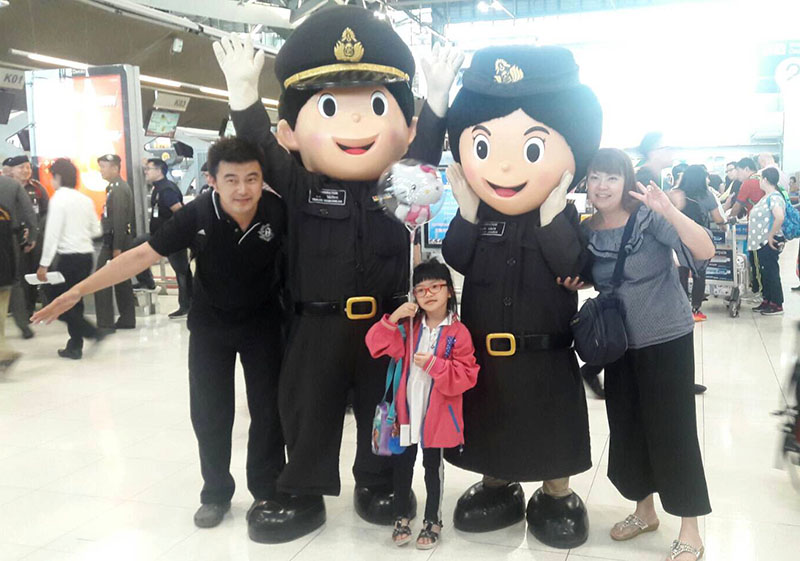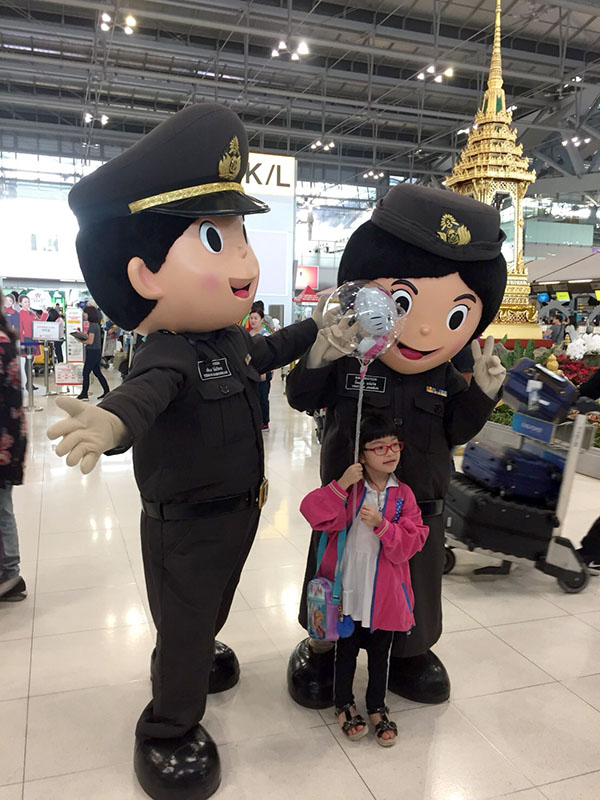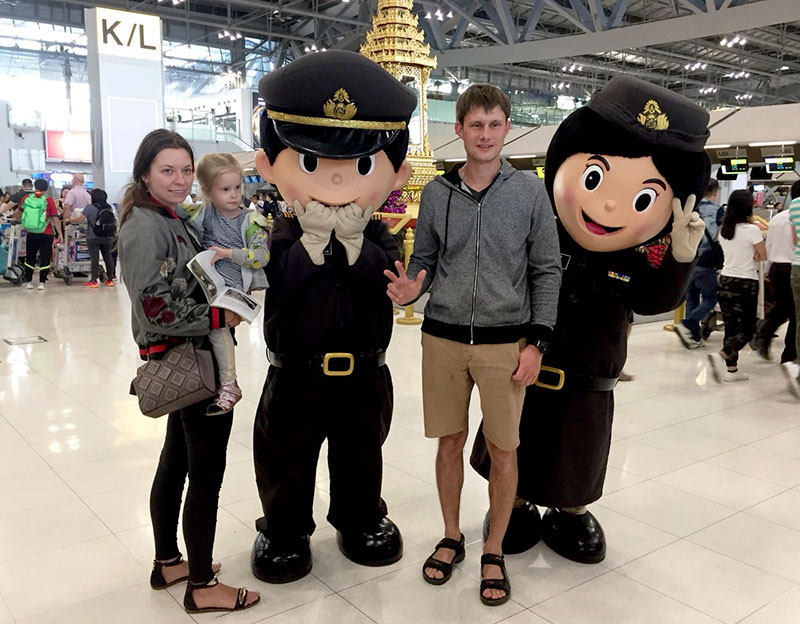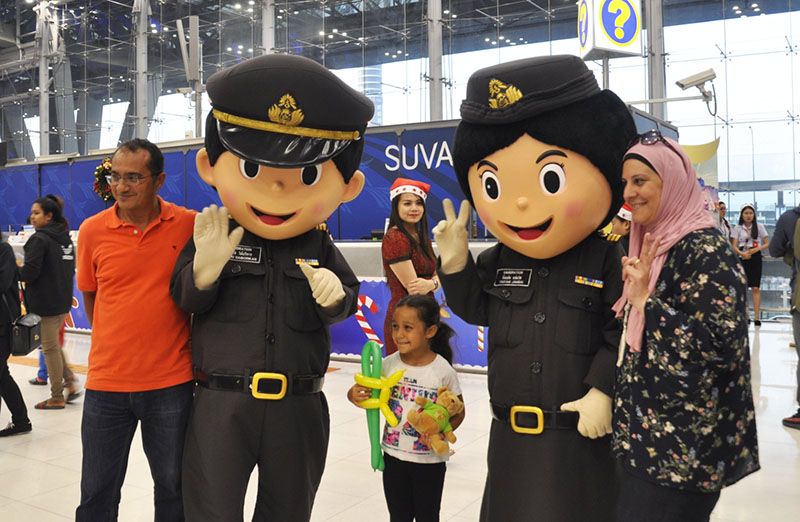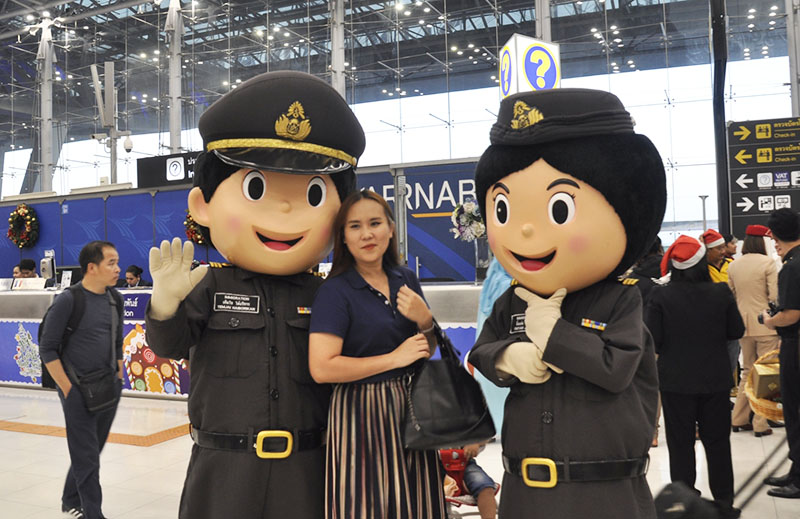 Please follow and like us: