Women selling clothes online are being sent explicit messages, with requests for sex and "worn" garments.
Both businesses and private individuals have experienced the problem when advertising on mainstream platforms.
Women have been sent '"creepy" messages on Facebook, Instagram, eBay, and Depop, the BBC has learned.
Some were asked for additional items including worn tights, explicit photos and used underwear.
When inappropriate profiles were blocked or reported, some would reappear with a different account, sources told the BBC.
"During lockdown, the messages have gotten really creepy," said Sara Faye, who has sold her clothes on Depop for years.
"They always want to know how many times it has been worn and if it is dirty."
Ms Faye used to post images of herself in the clothes on the platforms but has now stopped because of the messages.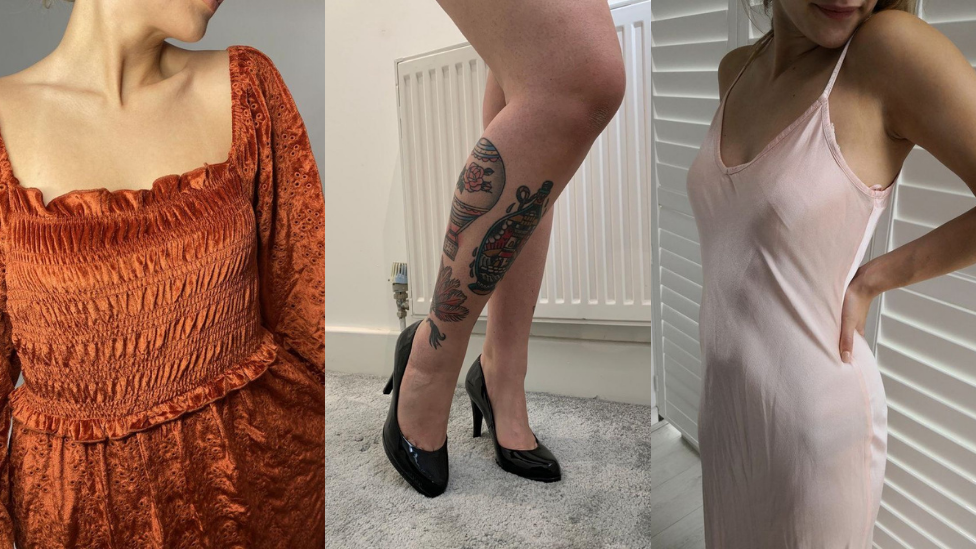 "Don't message me on an innocent second-hand website, just because you can see a hot girl in the photos," she added. "It feels like a violation, you should be able to sell your clothes online without getting harassed.
Sellers were sometimes offered additional money for used clothing or explicit images.
Jennifer Savin – a Cosmopolitan features writer, who recently investigated the topic – was offered £5 for more than 50 intimate images after posting items on eBay.
"I think there are a lot of users out there, just trying their luck," she told the BBC. "Who knows if they'd even pay up if they were to be sent the explicit content in the first place?"
One online seller, who relies on the profits made on these platforms for a living, said "it was a balance between feeling safe and needing the money."
Established clothing brands have also reported receiving inappropriate messages and requests on Facebook and Instagram.
Lovely's Vintage Emporium sells vintage clothes and receives many such comments every week.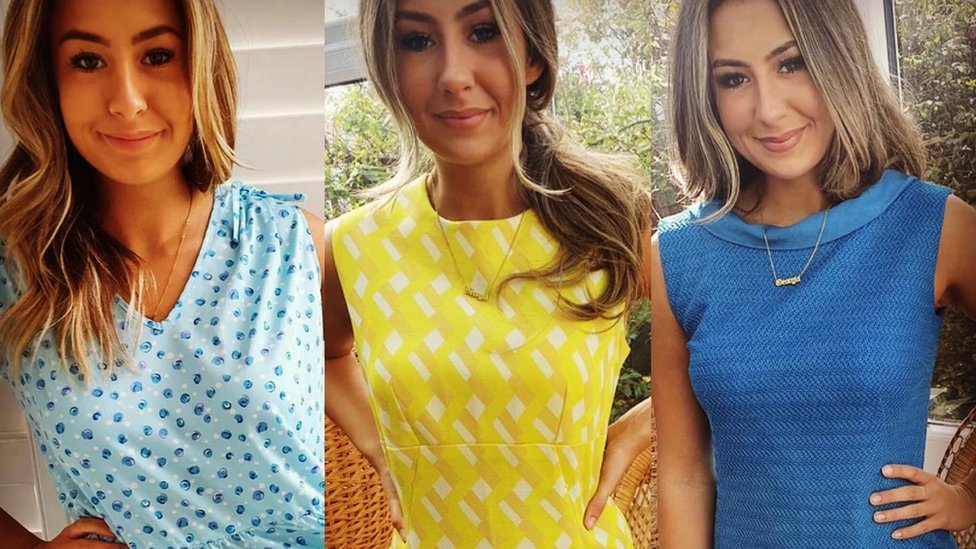 "I get a lot of messages about the model, especially if there are shirts with close-up images," said owner Lynnette Peck.
"I had a fetishist asking what [shoes] smelt like, who wore them and if I could take a photo of myself wearing them."
She has now stopped selling certain items on the website, after receiving explicit photographs through Facebook Messenger.
Naomi Edmondson, who runs lingerie brand Edge o'Beyond, said the business was "constantly bombarded with creepy comments from men", often asking for sex.
"We get so many creepy messages and comments it's too time-consuming to report them all," she said. "A few times I have felt concerned for safety.
"We create lingerie to empower women, we do not welcome the minority of men who think it's acceptable to send explicit pictures."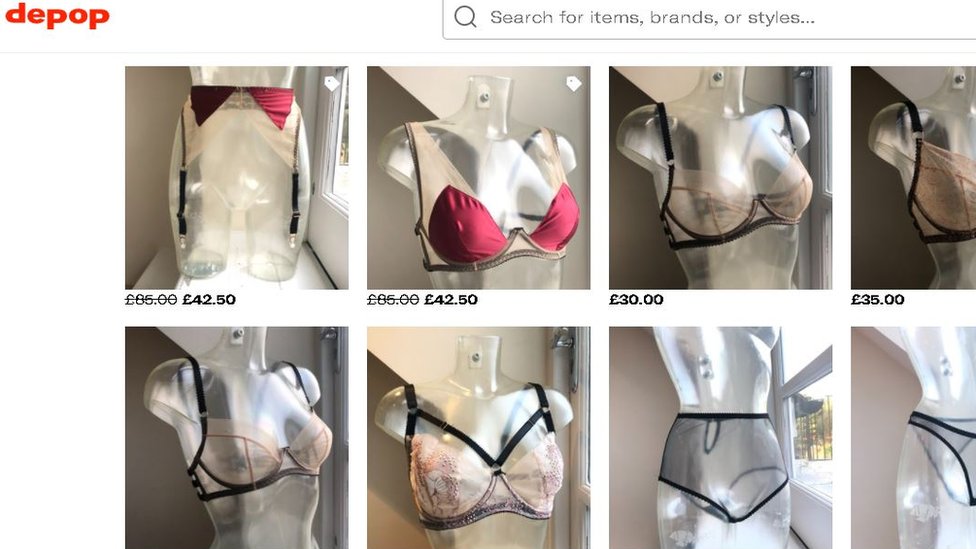 Some of the women the BBC spoke to said they hadn't reported the messages because they were "embarrassed", "ashamed" or "didn't want to risk losing their accounts".
Others successfully blocked and reported profiles.
Facebook, Instagram, Depop and eBay all said they take these kinds of messages seriously and would take action against those who violated policy.
They all urged users to report and block any accounts which break the rules.
Facebook – which also owns Instagram – said it has built a "global safety and security team as well as powerful technology" to remove accounts as quickly as possible.
Depop said it aims to respond to 95% reports of inappropriate behaviour within three hours, during business hours.
Private message 'loophole'
"The issue of women receiving creepy messages when selling clothes online is not a new phenomenon," said Jo O'Reilly, digital privacy expert at ProPrivacy.
"This is particularly concerning because to sell on most popular online selling platforms, including eBay and Depop, it is mandatory for users to provide a postal address – likely to be their home address."
Users could provide a fake address, Ms O'Reilly suggested.
But that is technically against the terms and conditions of most selling platforms.
"The very nature of selling second-hand clothes means that sellers will often post photos of themselves wearing the items," she says.
"That can, unfortunately, attract unwanted attention from buyers who might wish to buy worn clothes rather than just second-hand items."
Although sites restrict the selling of certain used items, such as underwear, private messaging provides a "loophole", she added.
bbc
Please follow and like us: