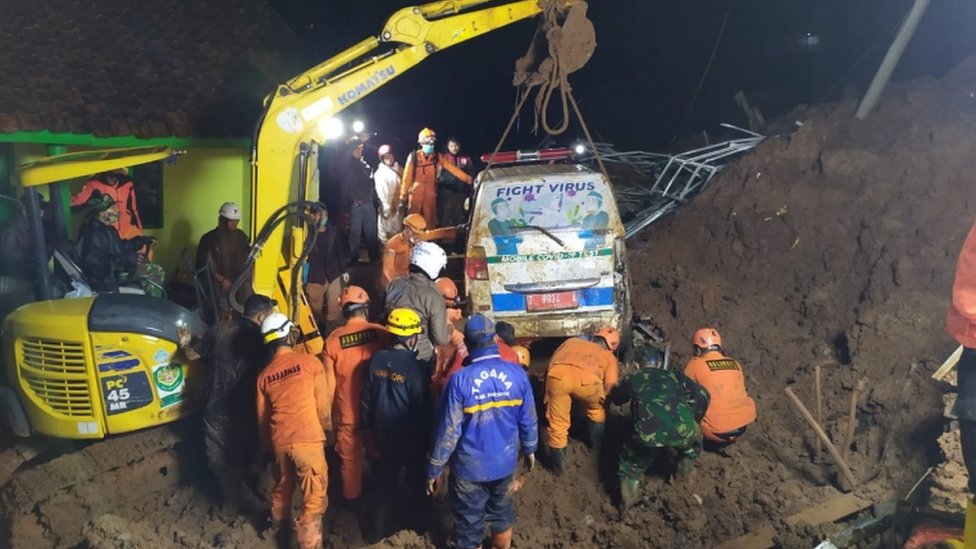 Rescuers searching for victims of a landslide in Indonesia were buried by a second mudslide just hours later, officials say.
The first landslide, in Cihanjuang village, West Java, was triggered by torrential rain.
Another struck as survivors were still being evacuated. At least 12 people died and dozens more are missing.
Landslides are common in Indonesia during rainy season, and often blamed on deforestation.
The latest disasters hit the villagers in Sumedang regency, about 150km (95 miles) southeast of the capital Jakarta, three and a half hours apart on Saturday.
The first happened at 16:00 (09:00 GMT) and the second at 19:30 (12:30 GMT), disaster agency spokesman Raditya Jati said in a statement.
"The first landslide was triggered by high rainfall and unstable soil conditions. The subsequent landslide occurred while officers were still evacuating victims around the first landslide area," he added.
Rescuers are believed to be among those killed, he added. A six-year-old boy was also among the dead, according to AFP news agency.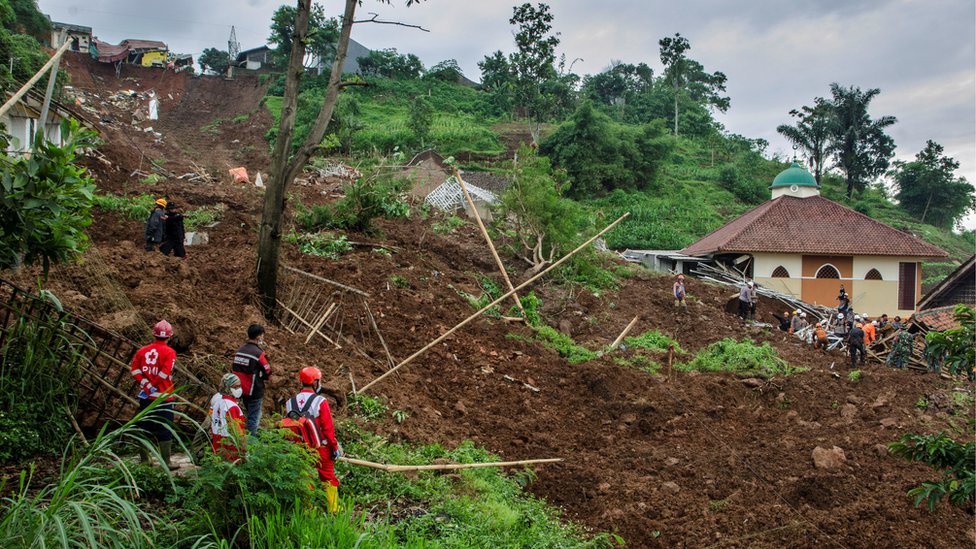 Some 27 people were believed to be missing late on Sunday, local media quoted Deden Ridwansah, the head of the local search and rescue agency as saying. About 46 were known to have survived.
Bad weather had forced the search to be suspended, he said, but it was expected to resume on Monday.
Please follow and like us: