Hogwarts finds it's way to Thai school
As a chill gripped the kingdom, a scrappy class of high school seniors turned their school near the Myanmar border into Hogwarts School of Witchcraft and Wizardry on Thursday.
A photo of a Matthayom 6 class at Sapphawitthayakhom School in Tak province's Mae Sot district dressed in Harry Potter-style cloaks went viral online last night. On Thursday, a teacher and student explained why they chose the Potter theme for their senior class costumes.
"Our school has a tradition where Matthayom 6 classes get to dress up in costumes. We chose Harry Potter cloaks because they can be worn over other clothes and they also block against the cold and the wind," Methas Jukasem, 18, said. "Plus, some of my classmates really like Harry Potter."
Methas said his class divided into houses – for the unversed, that's Gryffindor, Ravenclaw, Hufflepuff and Slytherin – and ordered the cloaks online.
Not only did their their homeroom teacher approve, but he fully supported their initiative.
"I think it was a good way for children to express their imagination. This was all entirely their idea," Atchira Panyathep, the group's homeroom teacher said Thursday. "They asked me to order the cloaks for them, saying, 'I want mine to be blue ka, I want mine to be yellow."
For their final exams Wednesday, Methas said the class really wanted to come together and take pictures on their last day of school. As for the internet attention, Methas said his class is surprised but happy.
"I was pretty shocked, but happy too. It's just us taking some photos," Methas said, laughing. "If anyone copies us, that's good because doing this is both cute and creative."
Methas Jukasem, 18, said that his class initially thought of wearing Chinese clothes since they study advanced Chinese, but some of the students couldn't fit into qipaos.
"When everyone wore the cloaks, it showed their teamwork and really brought them together as a class," their proud teacher said.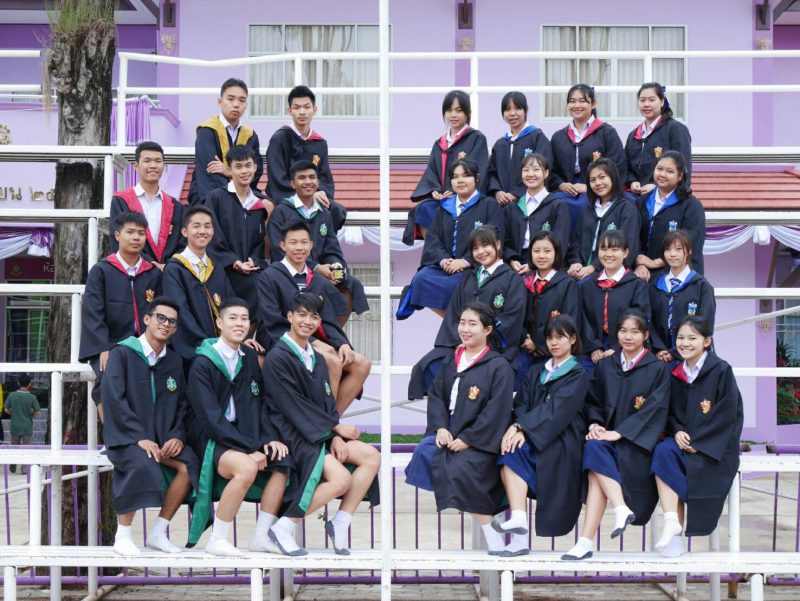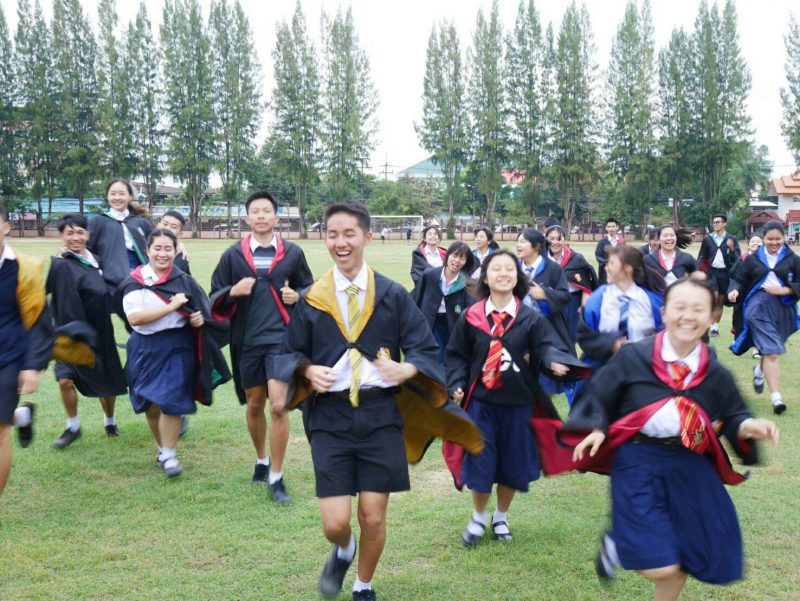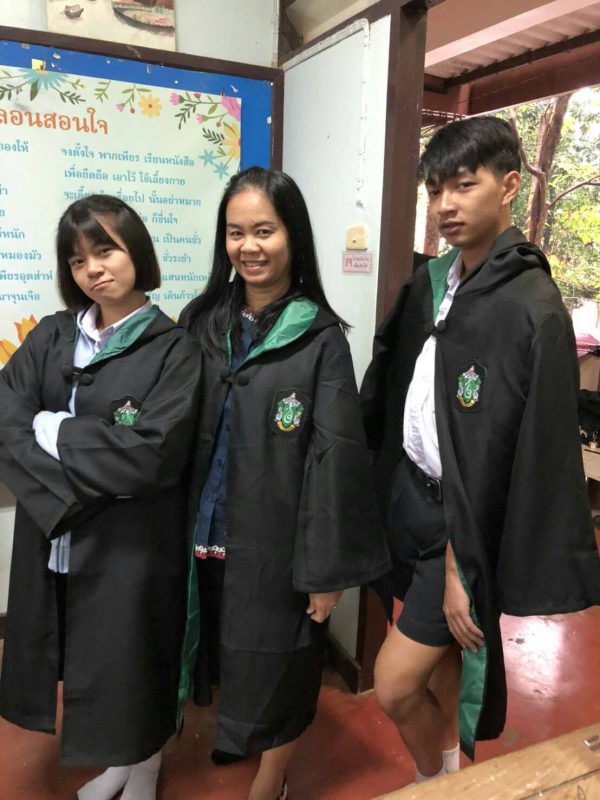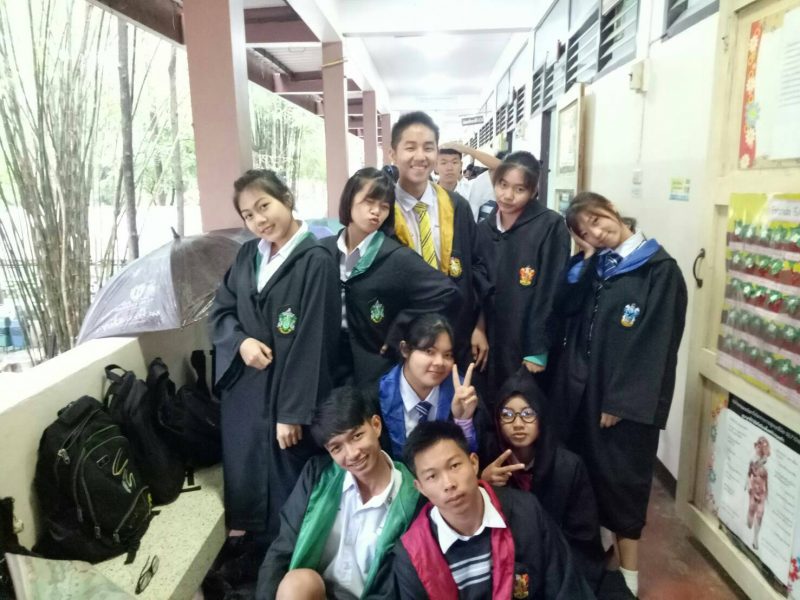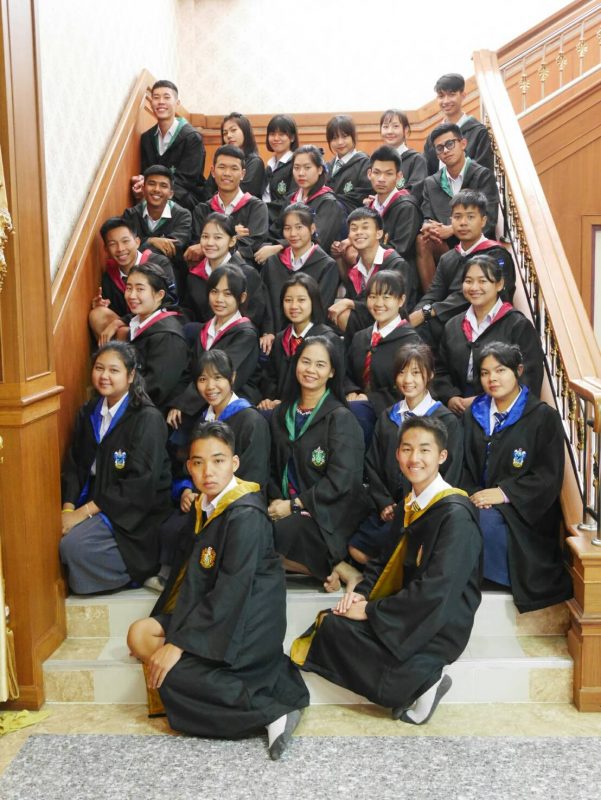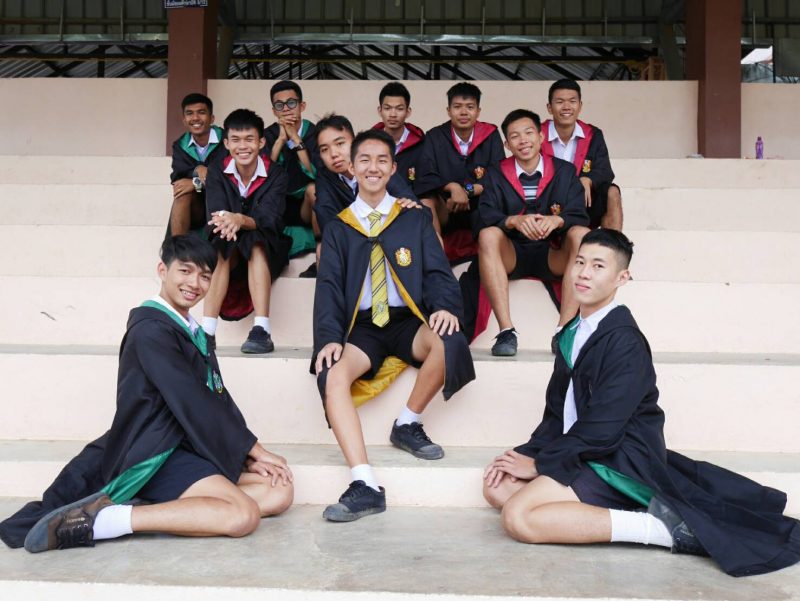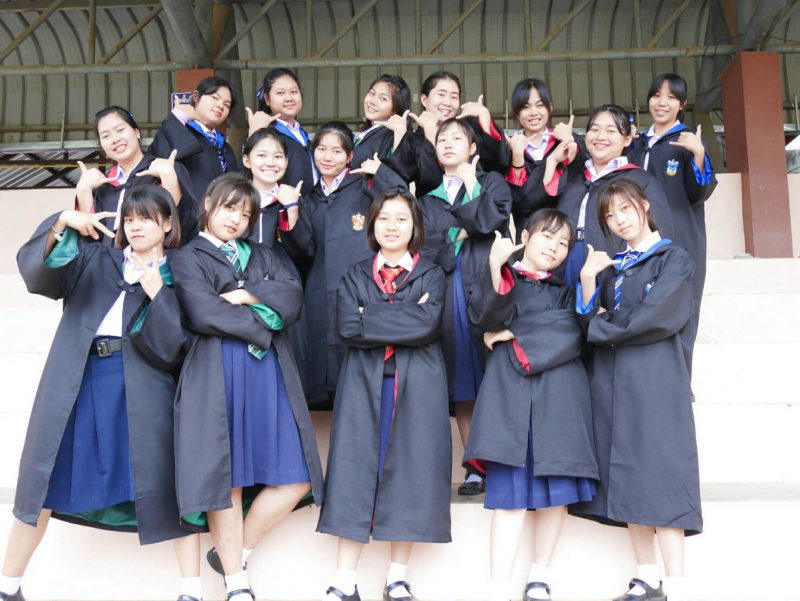 Source: Khaosod
Please follow and like us: