A gunman has opened fire in Jerusalem's Old City, killing one person and wounding at least three others.
The gunman, who officials identified as a member of the Palestinian militant group, Hamas, was shot dead by Israeli security forces.
One civilian shot by the gunman died of his wounds in hospital. Another was seriously hurt, and two Israeli police officers were wounded, officials said.
Internal Security Minister Omer Bar-Lev said the attacker had a submachine gun.
The attack took place near a gate to a compound in East Jerusalem that is a frequent flashpoint for violence – the location of the Al-Aqsa mosque, one of Islam's most revered locations, and also the holiest site in Judaism, known as the Temple Mount.
The attacker was identified as a 42-year-old Palestinian man from East Jerusalem.
A spokesman for Hamas confirmed the man – named in Palestinian and Israeli media as Fadi Abu Shkhaydam – was a member of the group's political wing.
Israel's internal security minister said the shooting appeared to be premeditated and that the entire incident "lasted 32 or 36 seconds".
Mr Bar-Lev said the gunman had appeared to try to disguise himself as an Orthodox Jew.
"[The gunman] moved through the alleys and fired quite a bit. Luckily, the alley was mostly empty because otherwise – heaven forbid – there would have been more casualties," Mr Bar-Lev said.
Violent knife attacks are a regular occurrence in Jerusalem, but gun attacks of this type are rare.
Israeli Prime Minister Naftali Bennett said he had asked security forces to be extra vigilant.
Israel has occupied East Jerusalem since the 1967 Middle East war and considers the entire city its capital, though this is not recognised by the vast majority of the international community.
Palestinians claim East Jerusalem as the future capital of a hoped-for independent state.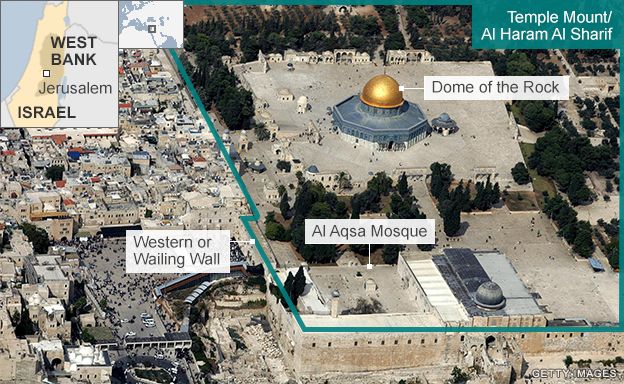 Please follow and like us: