For decades the crimes of a notorious serial killer have haunted the Paris crime squad.
But now a former military police officer is said to have confessed to being the murderer known as Le Grêlé – the pockmarked man – before his death.
Named locally as François Vérove, his DNA has been matched to several crime scenes linked to Le Grêlé.
His murders and rapes shocked Paris between 1986 and 1994 but until now were never solved.
Among the shocking crimes attributed to him was the murder of 11-year-old Cécile Bloch. She was reported missing after failing to show up to school in Paris in 1986.
"We won't ever know all the crimes Le Grêlé committed," said Didier Saban, a lawyer representing the families
Vérove is linked to four murders and six rapes but Mr Saban said there were undoubtedly more, and his death had left many families without answers.
Killer's body found in rental flat
A picture of Le Grêlé has hung for decades on the walls of the criminal brigade of the Paris judicial police.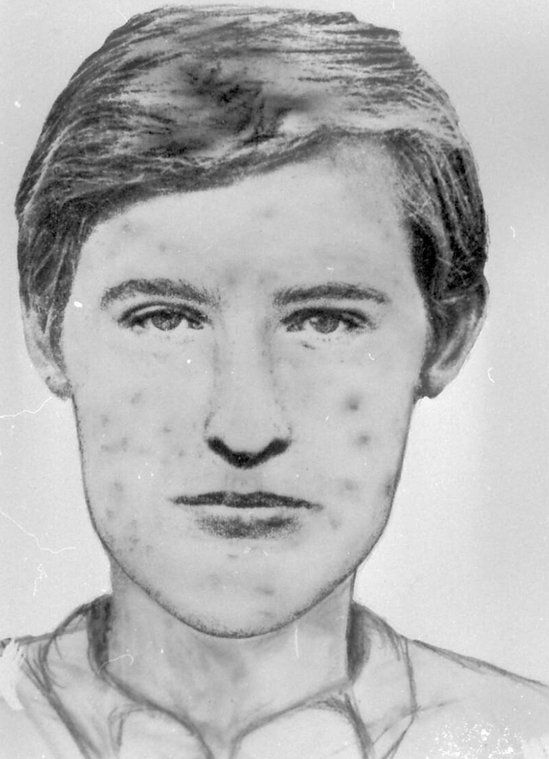 This cold case was finally cracked when an investigating magistrate recently decided to send letters to 750 gendarmes (military police) stationed in the Paris region at the time.
The 59-year-old man found dead had been a gendarme before becoming a police officer and later retiring, He was summoned by police on 24 September to give a DNA sample five days later. His wife reported him missing on 27 September.
His body was discovered in a rented flat in Grau-du-Roi on the Mediterranean coast, along with a suicide note. Prosecutors says his DNA matched evidence found at several crime scenes.
The contents of the letter have not been confirmed but French reports say he confessed to experiencing "previous impulses" while saying he had since "got himself together". He apparently admitted murders without detailing the victims or circumstances.
'Very sure of himself'
Le Grêlé's nickname dates back to evidence given at the time of Cécile Bloch's murder.
The victim's half-brother, Luc Richard, was among residents who recalled seeing a man with an acne-scarred face on the day of the crime in their apartment building in the 19th district of northern Paris.
Bloch's body was later found under a piece of old carpet in the basement. Officials said she had been raped, strangled and stabbed, and the case sent shockwaves across France.
Her brother, who helped police draw a sketch of the suspect, remembered sharing a lift with the man, who seemed "very sure of himself".
"He said something to me like, 'Have a very, very good day,'" he recalled in an interview with the Sud Ouest newspaper in 2015. Mr Richard has previously spoken about how the case has haunted him, saying he has lived with a "great feeling of injustice".
DNA evidence linked Ms Bloch's killer to other murders and rapes.
This included the 1987 killing of 38-year-old Gilles Politi and his German au pair Irmgard Müller.
Local reports say he was linked to the 1994 murder of 19-year-old Karine Leroy, who was found dead on the edge of a wood more than a month after disappearing while on her way to school.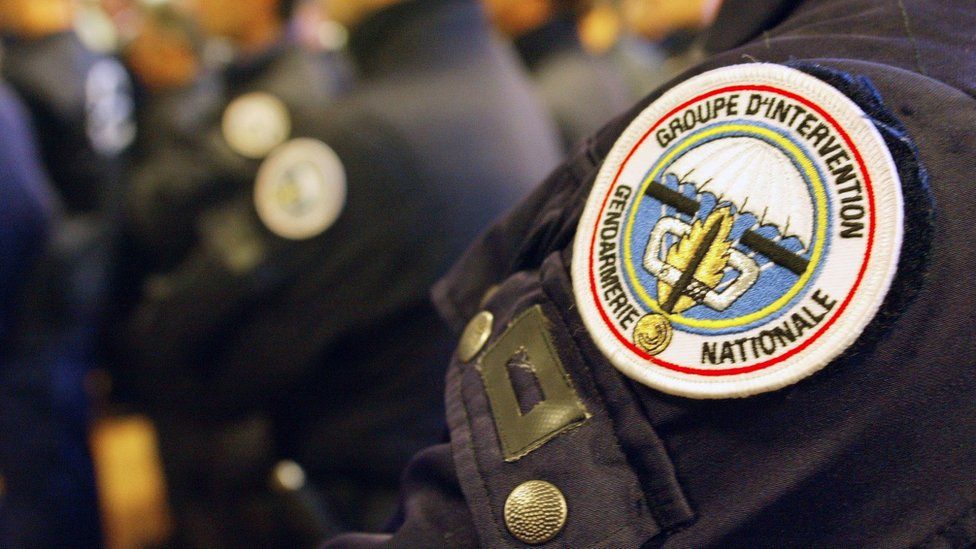 In rapes committed against a 26-year-old German woman and two girls, aged 14 and 11, the suspect is reported to have identified himself as a policeman.
"We had this conviction that he was either an officer or a gendarme, both from the violence he used against his victims and the tactics he adopted," the lawyer representing the victims told France Info TV. Sometimes he would even present his card with the French tricolor on it.
Mr Saban believed the killer had done all he could to ensure his DNA was not left at crime scenes. But now his identity has been revealed he wants unsolved crimes to be reopened in which DNA techniques were never used.
update
François Vérove, a father-of-two who died aged 59 after retiring from the Parisian police force, was found in a rented flat in the Mediterranean seaside resort of Le Grau-du-Roi on Wednesday.
In a letter found at the scene, he is said to have confessed to having been gripped by 'past impulses' which he claimed he brought 'under control'.
According to French newspaper Le Parisien, the note ended: 'I admit to being a major criminal who committed unforgivable deeds until the end of the 1990s'.
Please follow and like us: