Four men have been detained by French police investigating the carefully planned kidnapping of an eight-year-old girl that prosecutors believe was ordered by her mother.
Mia was taken from her grandmother's home in the Vosges area of eastern France on Tuesday.
Her abduction sparked a nationwide alert but prosecutors believe she may have been taken abroad by her mother.
The suspects allege they were asked to carry out the plot over the internet.
"Three of the them showed up at Mia's grandmother's home to abduct the girl and hand her over to her mother 20 minutes later," said local prosecutor Nicolas Heitz.
While one suspect waited in the car, two approached the grandmother pretending to be child protection officers, he said.
A search of the home of one of the suspects in Paris revealed a prepared script to be read to the grandmother, as well as a Citroën C15 minivan said to have been identified by witnesses.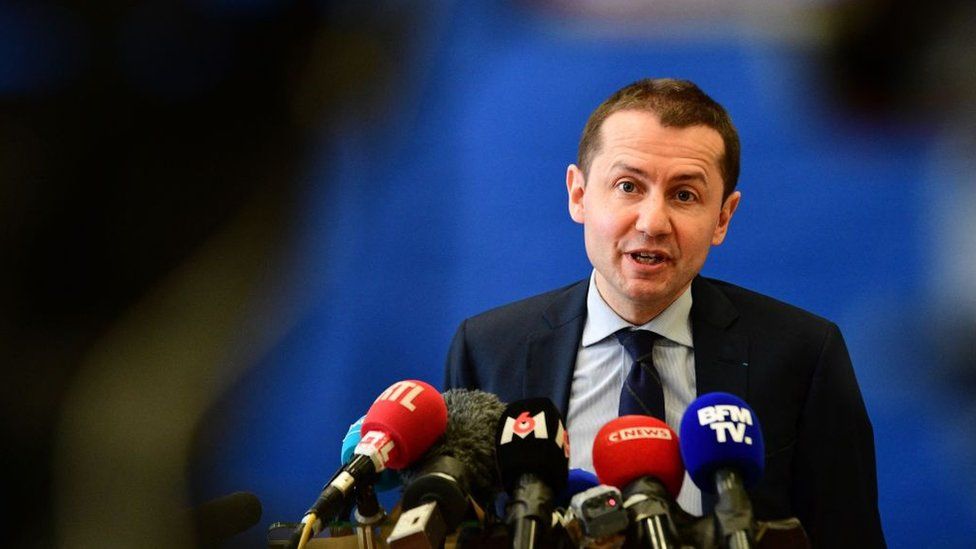 An abduction alert, modelled on the US amber alert system for abducted children, was triggered and lifted hours later.
'Anti-terror investigation'
No violence was used in the abduction, but a separate search at the home of another suspect found materials that could be used to make explosives, authorities said.
News channel BFMTV reported the four were also being investigated by the anti-terror prosecutor for alleged terrorist conspiracy.
They are reported to have discussed possible attacks on Covid vaccination centres.
There has so far been no trace of either Mia or her mother, Lola Montemaggi, who is 28. The Vosges is not far from the borders of Germany, Switzerland and Belgium, so authorities have been contacted abroad.
None of the four, aged 23 to 60, have criminal records, however three are described as known survivalists – a type of anti-state individual living on the fringe and often linked to the far right.
The prosecutor said one of those involved in the abduction considered himself a "dissident" in the style of fictional gentleman thief Arsène Lupin.
Another believed he had saved the child's life, although he admitted he might have been manipulated by the girl's mother.
Custody of Mia was given to her maternal grandmother last January after her mother reportedly told a family judge she wanted to "live on the margins of society".
Prosecutors said she had previously expressed the desire to sell up and live in a motor home "under the radar".
bbc
Please follow and like us: