Portugal enjoyed its hottest day in almost two decades on Saturday, as the average temperature across the country came in at a scorching 32.4C (90.3F).
Alvega topped the charts at an eye-watering 46.8C (116.2F), which came in just shy of the record 47.4C (117F) endured by the southeastern city of Amareleja in 2003.
It also was not far off the European record of 48C (118.4F), held by Athens in Greece from back in 1977.
That is also the temperature experienced in one of the hottest places on Earth – Death Valley in California.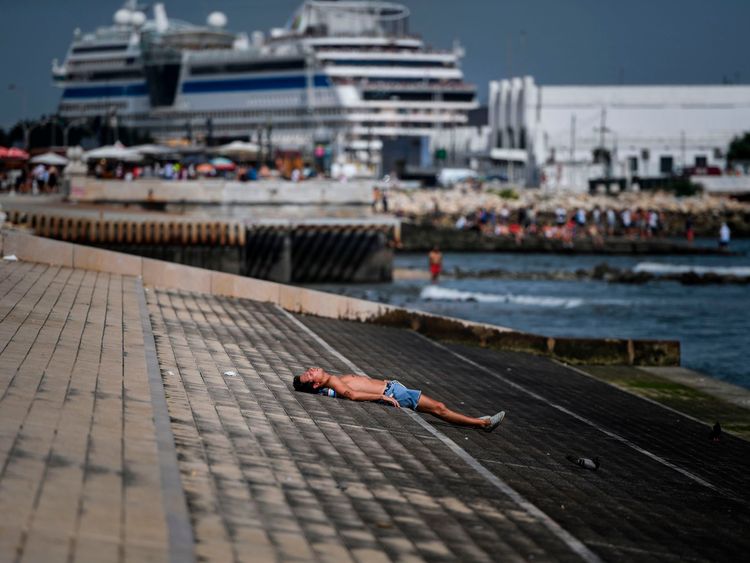 In total, seventeen regions experienced temperatures higher than 45C (113F) on Saturday, with 60% of the country basking above 40C (104F).
The Portuguese Met Office said all but 10% of areas where readings were taken were at least 35C (95F).
It led to widespread forest fire warnings and some surprisingly quiet tourism hot spots, as people heeded advice from forecasters and officials to stay out of the blazing sun.
More than 400 firefighters battled a forest blaze near the Monchique mountain range in the Algarve, with crews forced to evacuate a nearby village and use planes and helicopters to bring the flames under control.
And in Evora, Sky's Katie Spencer reported from an almost deserted town square as locals and visitors alike sought to avoid the midday sun.
Other outdoor attractions were similarly quiet, with playgrounds closed by authorities in Lisbon.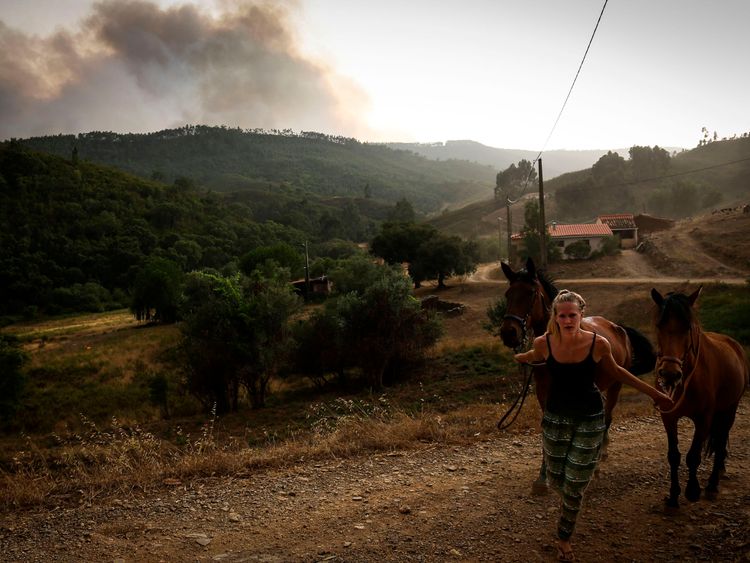 But it was not just Portugal where the heat was keenly felt, with the mercury hitting 46.6C (115.9F) in neighbouring Spain.
The extreme heat was driven by a hot air mass from North Africa, which travelled across the Iberian peninsula.