Owners of a South American-themed bar that shares its name with notorious Colombian drug lord Pablo Escobar have been urged to rethink their branding.
Colombians living in Nottingham said calling the venue Escobar was in poor taste, given the pain and death inflicted by the famous cartel boss.
They also criticised a mural inside the bar that appears to depict Escobar.
A bar spokesperson said the venue's name was just a "play on words" and the mural was not based on Pablo Escobar.
Pablo Escobar was the leader of the Medellin drugs cartel in Colombia and one of the wealthiest villains in history.
During the 1980s, he was the biggest manufacturer and distributor of cocaine in the world, responsible for as much as 80% of the global trade in the drug at that time.
Thousands of people were killed during his reign of terror before he was shot dead by police in 1993.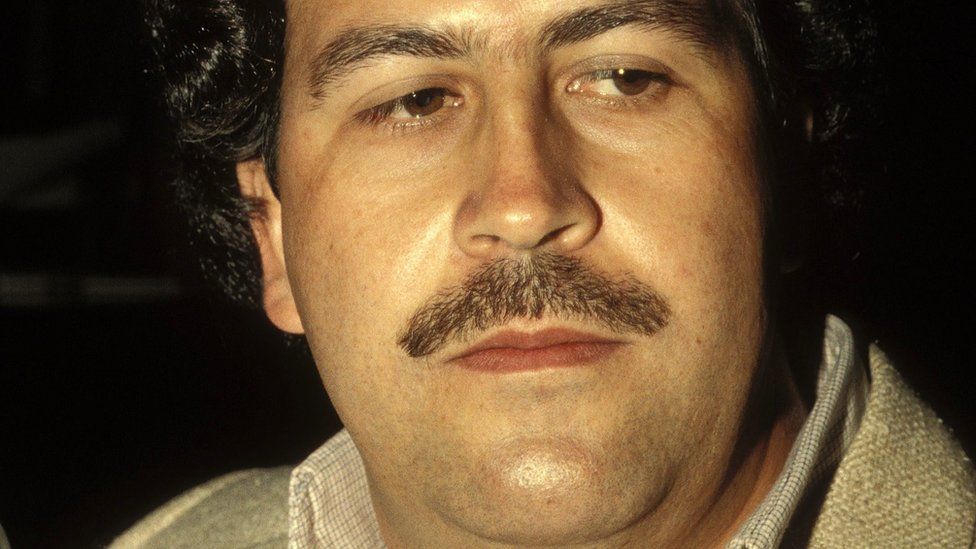 The Escobar venue launched in Market Street in Nottingham in December but could not host customers until May due to Covid restrictions.
Maria Motonya, who left her home in Medellin in 1985 and has lived in the UK for 20 years, said she was appalled at the bar's name.
"For me it's very distasteful and insensitive," she said.
"Clearly the owners did not do their research.
"In Medellin we were terrified, afraid to come to the door.
"My father's family were beheaded because they wouldn't give him [Escobar] their farm.
"Escobar is a very common name in South America but with the mural and everything else, this bar has a very clear association with Pablo Escobar.
"You'd have to be blind not to see that.
"And what are we saying to young people who visit this bar. That it's OK to be a gangster? That it's OK to be associated with drugs?
"I think they [the owners] have probably been watching too many American films."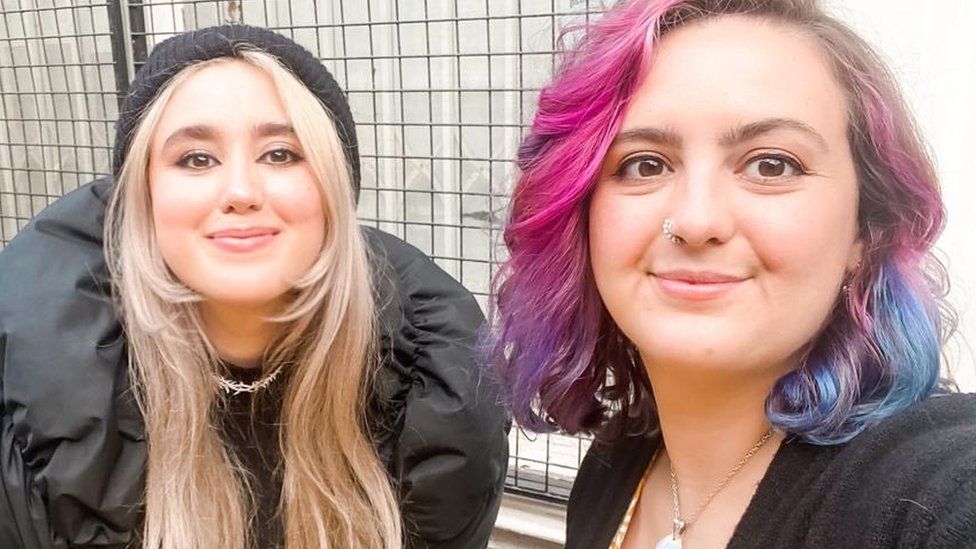 Katherine Hannigan, who lives in Nottingham but has a Colombian mother, said she was "disgusted" by the bar's name and felt it glamorised terror.
"Escobar murdered thousands of innocent Colombians, groomed children, raped young women and stole land from farmers, leaving them homeless and starving," she said.
"Did they not know or did they not care? I don't know which is worse. Will their next bar be called Bin Laden Cafe?
"It feels like they are capitalising on our history yet excluding us by celebrating our most painful past."
Her sister Carolina Hannigan said: "Escobar wasn't some Hollywood Netflix gangster. He was a horrible, evil man who did unspeakable things to his own community.
"Yet this bar wants you to have a drink in memory of him and feel like a gangster next to a shrine of a murderer."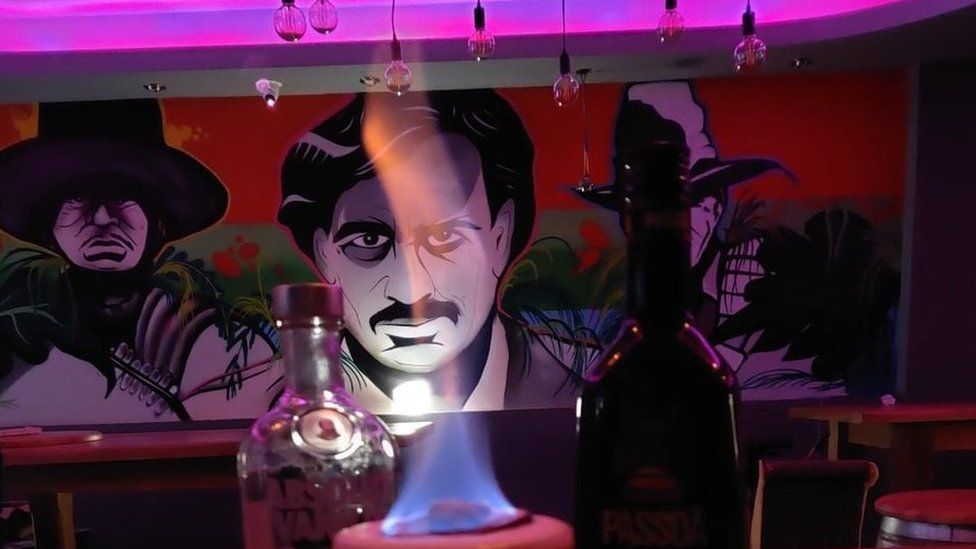 Escobar's owners said: "Our bar does not glamorise a known drug lord and we are not a Colombian bar.
"We are a Latin American bar and restaurant, and the mural in question is one of three which all have tried to bring a South American theme to the restaurant.
"We decided to go with the name Escobar as it is just a clever play on words, incorporating the word 'bar' into our name.
"We have tried to react very amicably and even apologised for any resemblance that may have hurt the sentiments of our community.
"We have no connections to the drug lord nor do we have any affiliations with his network.
"As a gesture of goodwill, we offered to host some charity events to support the Colombian community."
bbc
Please follow and like us: