Police in the Netherlands have used water cannon to clear anti-government demonstrators from a park in The Hague.
Some 2,000 demonstrators rallied in the centre of the city to protest against Covid-19 restrictions and other government policies.
Mounted officers as well as riot police with batons and dogs moved in after some of the protesters refused to leave at the end of the demonstration.
The protests come a day before voting begins in a general election.
The vote is taking place over three days to avoid congestion that would risk spreading coronavirus at polling stations.
The authorities had set a limit of 200 people for the protest at the Malieveld area near the city's central station and not far the Dutch parliament, but police said that number had been exceeded.
Train services to the city were halted for a while to prevent more people from joining the demonstration.
Police have arrested several people, according to local media.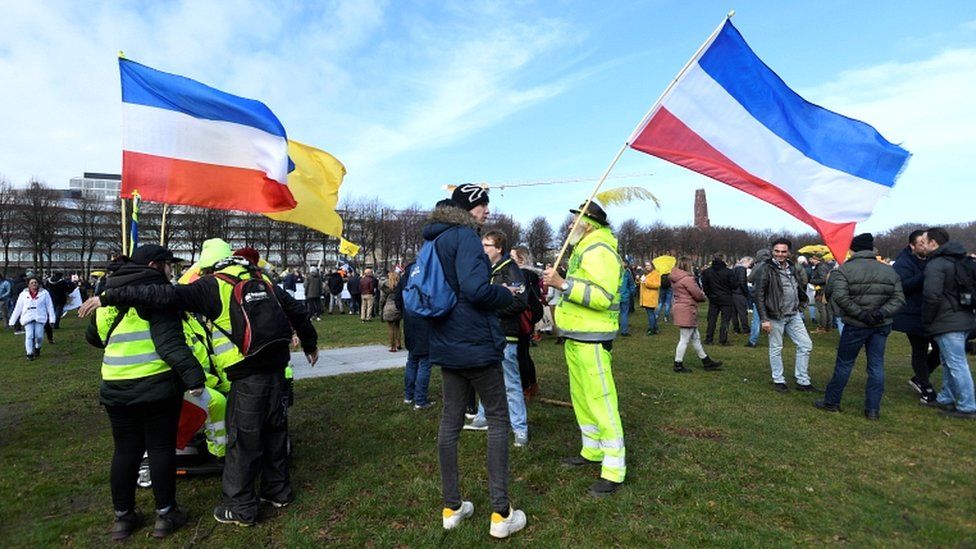 One video, widely shared on social media, appeared to show officers hitting a man on the ground with their truncheons. Police said he had attacked them with a stick, says the BBC's Anna Holligan in The Hague.
Dutch police later said a warning shot had been fired as officers cleared away the demonstrators. A statement said the incident was being investigated.
"There might be a virus, but the shutdown of the total society is not proportional," protester Michel Koot, 68, told the AFP news agency.
"I see that a lot of our rights are easily taken away and the majority of the people don't even notice, but there's a lot going on. So I'm concerned for my grandchildren."
A night-time curfew – from 21:00 (20:00 GMT) to 04:30 – imposed in January led to rioting in several Dutch cities. The Netherlands had not seen a curfew since the Nazi occupation in World War Two. It is expected to remain in place till the end of March.
Bars and restaurants remain closed, along with non-essential shops. Gatherings of more than two people are banned.
The Netherlands has had more than 1.1 million confirmed Covid cases since the start of the outbreak, with more than 16,000 deaths, according to data collated by Johns Hopkins University in the US.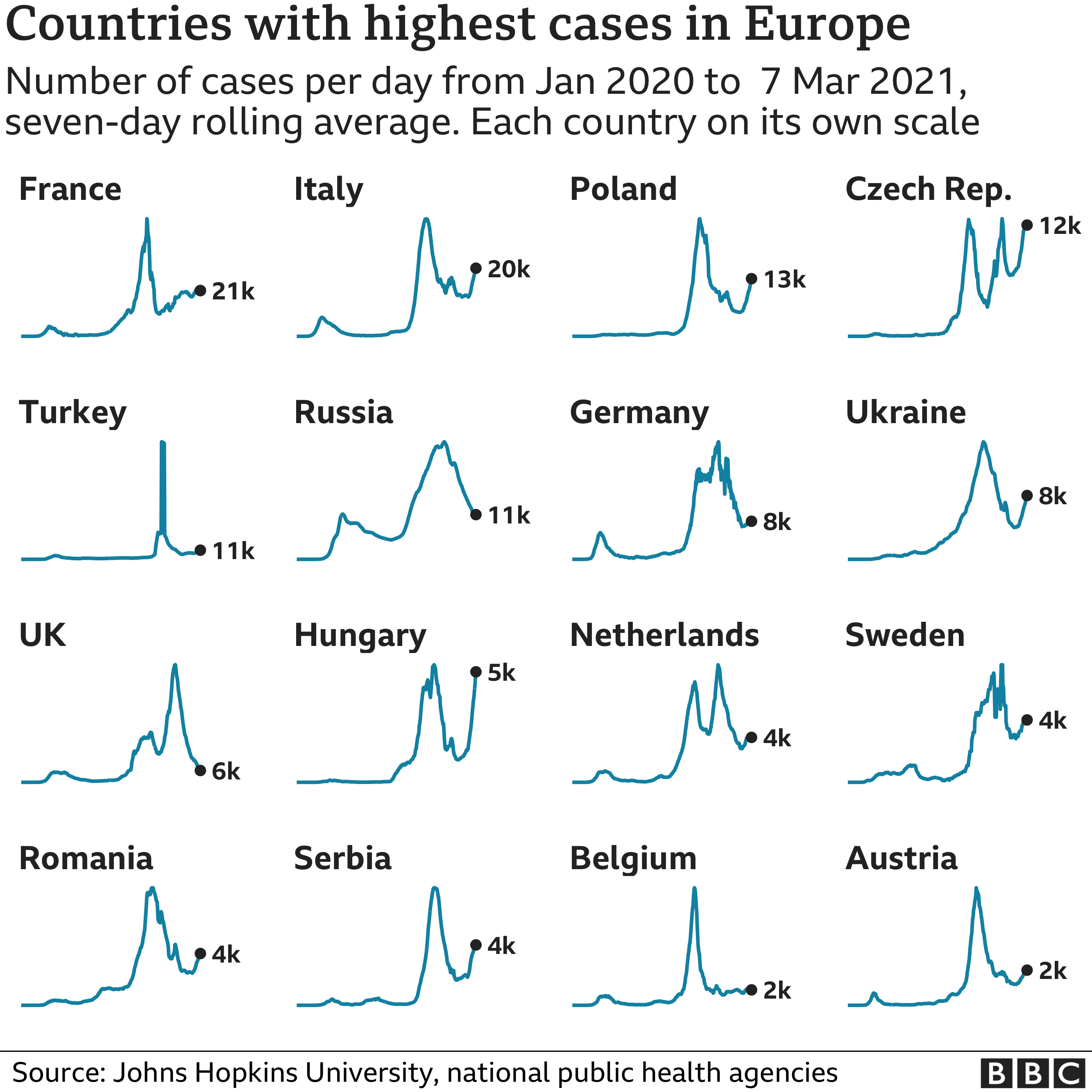 Please follow and like us: