Australian makes shock switch to Renault for 2019; Ricciardo replaces Carlos Sainz, Nico Hulkenberg retained; Red Bull 'evaluating' options to partner Max Verstappen
Daniel Ricciardo is to leave Red Bull at the end of the 2018 season for Renault.
In a shock move, Ricciardo has signed a two-year deal with Renault – Red Bull's long-time engine suppliers but who have been ditched for 2019.
"It was probably one of the most difficult decisions to take in my career so far," said Ricciardo.
"But I thought that it was time for me to take on a fresh and new challenge. I realise that there is a lot ahead in order to allow Renault to reach their target of competing at the highest level but I have been impressed by their progression in only two years, and I know that each time Renault has been in the sport they eventually won. I hope to be able to help them in this journey and contribute on and off track."
Former world champions Red Bull are yet to confirm the identity of Ricciardo's replacement as Max Verstappen's team-mate, but Toro Rosso's Pierre Gasly is the favourite to fill the vacancy.
Renault have named Nico Hulkenberg as Ricciardo's 2019 team-mate.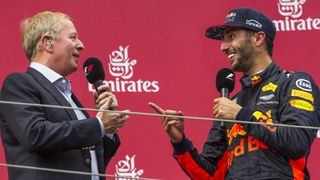 Carlos Sainz, who Ricciardo will replace at Renault, is likely to join McLaren although the Spaniard also remains in the frame to return to parent team Red Bull as Verstappen's partner.
Ricciardo's anticipated contract extension with Red Bull had been thought to be a formality.
But the Australian's stunning switch to Renault will be perceived as the 29-year-old's attempt to replicate the success enjoyed by reigning world champion Lewis Hamilton after he shocked the paddock in 2012 when he abandoned McLaren for a Mercedes team then languishing in the midfield.
Renault are currently fourth in the Constructors' Championship and are yet to win a race since returning to the sport as a fully-fledged team three years ago when they bought Lotus.
"Daniel's signing underscores our determination to accelerate our progress towards the forefront of the sport," said team chief Cyril Abiteboul.
Red Bull announced two months ago they were abandoning Renault power to switch to Honda for 2019 and 2020 – a swap which is likely to have been a major factor in Ricciardo's decision to commit his immediate F1 future elsewhere.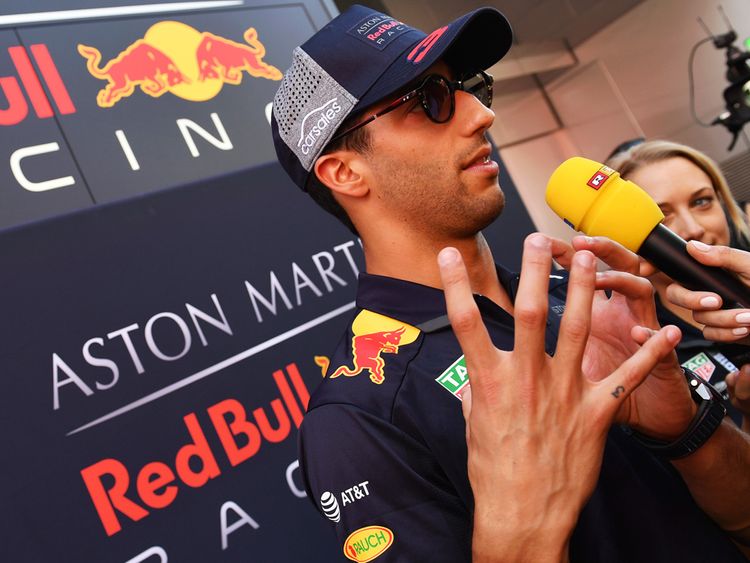 What now for the F1 transfer market?
Ricciardo's shock decision to quit Red Bull for Renault will have immediate and unexpected repercussions in the F1 driver market.
As recently as this midweek following the two-day test at Hungary, Ricciardo had indicated a new deal with Red Bull was imminent.
But his switch to Renault scuppers expectations Esteban Ocon was on the cusp of moving to the French team for 2019 from Force India.
Full statement from Red Bull
'Daniel Ricciardo has advised us that he is to leave the Team at the end of the 2018 season.
'Having joined the Red Bull family in 2008 as a member of the Red Bull Junior Team, with whom he won numerous junior titles, Daniel made his F1 debut in 2011 at the British Grand Prix. After two seasons with Scuderia Toro Rosso, Daniel joined us in 2014 and to date has brought the team seven victories, 29 podium finishes, two pole positions and 904 championship points.
'Commenting on Daniel's decision, Aston Martin Red Bull Racing Team Principal Christian Horner said: "We fully respect Daniel's decision to leave Aston Martin Red Bull Racing and we wish him all the best in his future. We would like to thank him for his dedication and the role he has played since joining the Team in 2014, the highlights of course being the seven wins and the 29 podiums he has achieved so far with us.
'"We will now continue to evaluate the numerous options available to us before deciding on which driver partners Max Verstappen for the 2019 season. In the meantime, there are still nine races left in 2018 and we are fully focused on maximising every opportunity for Max and Daniel for the remainder of the season."'
Full statement from Renault
'Renault Sport Formula One Team is pleased to confirm Daniel Ricciardo will join the team from the 2019 season. He will team up with current driver Nico Hülkenberg.
'Twenty-nine-year-old Daniel, who hails from Perth, Australia, joins Renault Sport Formula One Team for the next two seasons.
'Daniel has secured seven Grands Prix wins and stepped onto the podium 29 times. He is already very familiar with the Renault family, having driven in Renault junior series between 2007 and 2011 and has been powered by Renault engines in F1 since 2014.
'Jérôme Stoll, President, Renault Sport Racing: "Renault decided to come back to Formula One to fight for World Championships. Signing Daniel Ricciardo is a unique opportunity for the Groupe Renault towards this objective that could not be missed. We welcome Daniel's arrival to our team, still in the making, but more motivated than ever."
'Cyril Abiteboul, Managing Director, Renault Sport Racing: "Daniel's signing underscores our determination to accelerate our progress towards the forefront of the sport. It is also a recognition of the work accomplished over the past two and a half seasons. Daniel's undoubted talent and charisma are a huge bonus and statement for the team. We will have to repay his faith in us by delivering the best car possible. We welcome him to our growing team in 2019 with a great deal of pride, but also humility."
Daniel Ricciardo: "It was probably one of the most difficult decisions to take in my career so far. But I thought that it was time for me to take on a fresh and new challenge. I realise that there is a lot ahead in order to allow Renault to reach their target of competing at the highest level but I have been impressed by their progression in only two years, and I know that each time Renault has been in the sport they eventually won. I hope to be able to help them in this journey and contribute on and off track."'