Boxer Chris Eubank's son Sebastian has died days before his 30th birthday, his father's representatives have said.
Sebastian had followed his father's footsteps and become a professional boxer himself.
The British middleweight Eubank Snr said he and his family were "devastated" to hear of his son's death in Dubai – where he lived.
And Chris Eubank Jnr tweeted: "Rest easy little brother, I love you and you will be missed always."
Sebastian, the third-eldest of Eubank Snr's children, leaves behind his wife Salma and son Raheem who was born a month ago, Eubank Snr said.
The Sun newspaper reported that Sebastian had been found dead on the beach after drowning.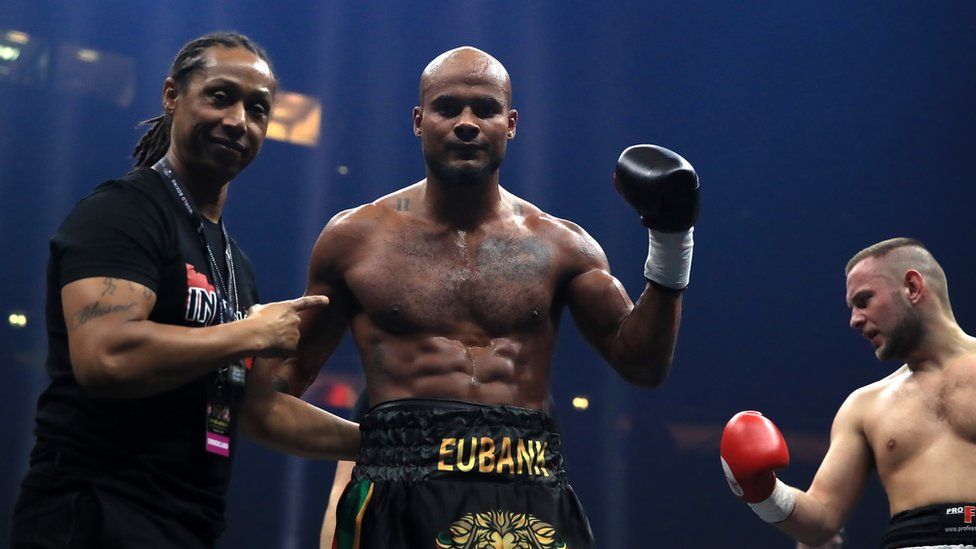 In a statement Eubank Snr said: "Sebastian grew up in Hove in England but in the last few years made his life in Dubai where he had a wide circle of friends and was a leader in the adoption of a healthy lifestyle and of alternative therapies.
"As well as being a personal trainer and professional boxer, Sebastian was also a deep thinker who liked to challenge accepted wisdom.
"He was loved and respected by all who knew him and will be forever in the thoughts of friends and family. As a family we now kindly ask to be given space and privacy to celebrate his life and remember the son, the brother, the husband, the friend."
His mother Karron Meadows said: "Our whole family is grieving at the huge loss of our son and brother, Sebastian."
Eubank Snr, 54, held the WBO middleweight and super-middleweight titles between 1990 and 1995 and was undefeated in his first 10 years as a professional.
bbc