Chiang Mai temple destroyed by fire after new year celebrations
A fire broke out early Monday morning at a temple in Chiang Mai's Chai Prakan district only an hour after the cross-year prayer. No injuries were reported.
At about 2am on Monday, Mahingsawas Temple caught fire just two hours after prayers and merit-making were conducted at midnight to mark New Year's Day.
It took firefighter three hours to put out the blaze, said Suchat Buakam, major of Chai Prakan municipality.
The temple's abbot Phra Kru Bandit Chaiwat said that damage to the teakwood structure, 40-year-old murals and the Buddha statue could amount to 15 million baht.
Police on Monday morning investigating the cause of the fire.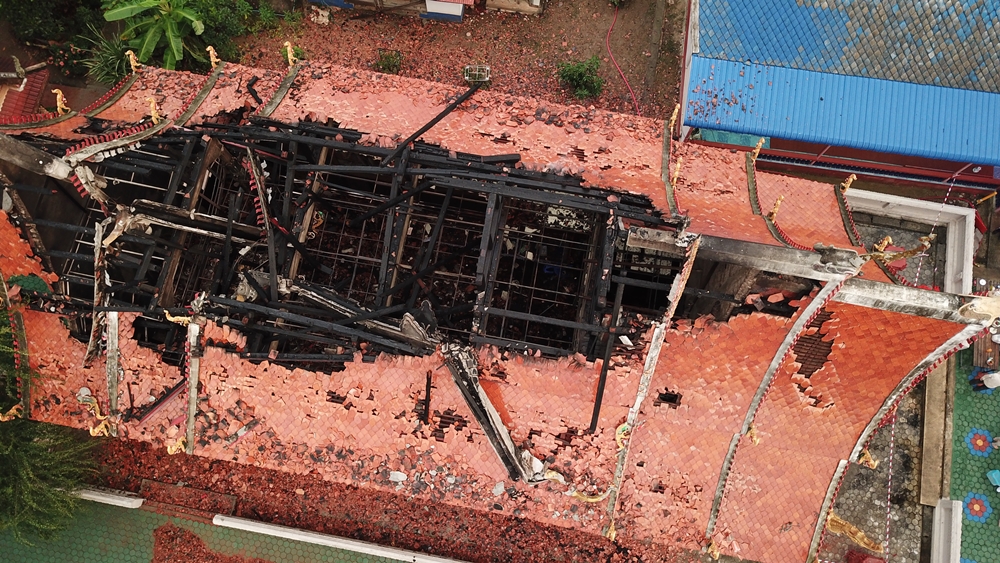 Source: Khaosod
Please follow and like us: