Sri Racha highway rescuers who responded to a car accident reportedly forgot the body of a victim inside the car wreck for 12 hours before being found by police officers.
Highway police called the Sawang Prateep Emergency Service to collect the body of a car crash victim, which they said was forgotten inside a car wreck by Sri Racha highway rescuers yesterday, August 9th.
The body belonged to Pattarachai Attaporn, a male driver who died after his White Nissan sedan overturned on highway 7 inbound to Pattaya. At that moment, the rescuers who responded to the accident and moved the car to Khao Kheow High Way Patrol Station were reportedly from the Sri Racha highway office.
An unidentified highway policeman who came across the body said he found the body in the driver's seat, so he called Sawang Prateep rescue workers to move it to Laem Chabang Hospital. He also said that the Sri Racha highway rescuers did not mention anything about the body and just left the car wreck at his station.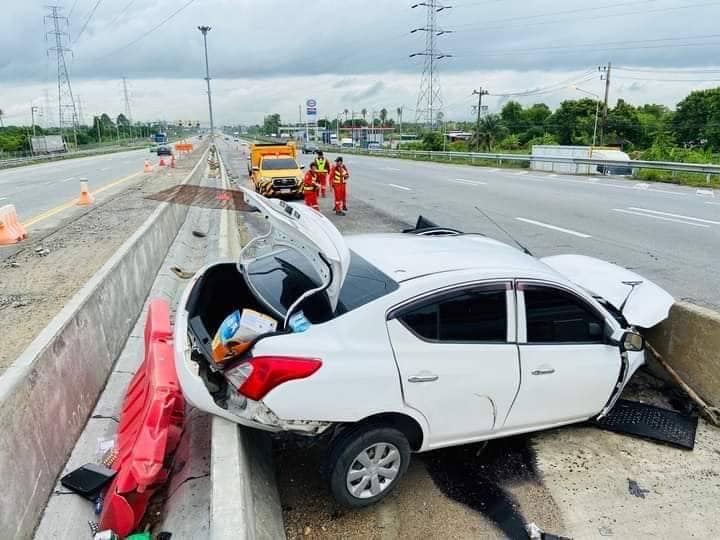 Teeraphong Supaya, the rescuer who came to collect the body, said the victim was probably abandoned in the car for 12 hours. He was unsure who or if anyone would be held accountable for leaving the body in the vehicle.
TPN news
Please follow and like us: