Biggest parties to look forward to in 2018
The festival parties kicked off this month with Wonderfruit returning to Thailand for only the second time late on in 2017.
Despite some unseasonal rainfall putting a damper on things, this month's Wonderfruit Festival lived up to its name as one of Asia's top fests, with acts such as Roots Manuva and Richie Hawtin taking to its impressive stages.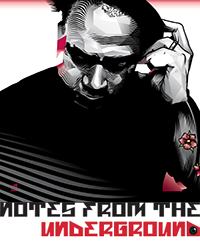 But that's just a taste of things to come. Once we get New Year's Eve behind us, festival season will begin in earnest. Folks can expect the first quarter of 2018 to be full of exciting outdoor events and festivals, so don't spend all of your money Sunday. Whether a block party, giant car boot sale or a mega trance rave, there's a lot of fun to prepare for.
Jan. 13: Bangkok Block Party – A Square

Block parties are events in which a community comes together and closes off a street for music and festivities. That's the theme here for the Bangkok Block Party: It's not exactly a festival; but with an A-list line up that includes Cozy Boys, Cherub and Autograf; it definitely belongs on the list. Organizers will take over A Square in Soi Sukhumvit 26 with four outdoor stages in preparation for the event.
The party runs noon to midnight on Jan. 13. Tickets are 1,500 baht at the door and can also be purchased online.
Feb. 3&4: Cheeze Carbootsale Festival – 8 Speed Motor Track Khao Yai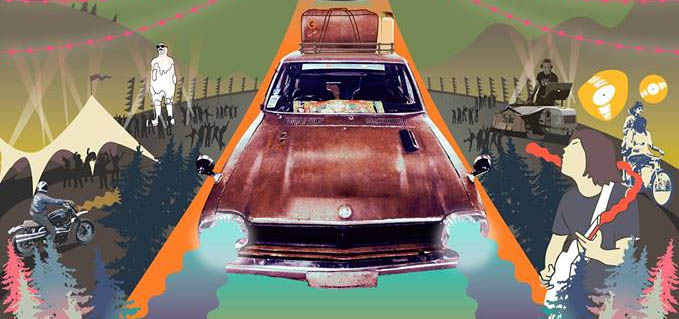 At the other end of the spectrum, the Cheeze Carbootsale will offer 300 vendors getting together to sell selling stylin' gear from vintage jeans to second-hand vinyl out of their boots (that's a trunk to you Yanks). But if you think it's only about shopping, don't worry, the festival will also have an outdoor cinema, camping area, motorcycle dirt track and three music stages. Expect popular alt and indie acts with Yellow Fang, Buddhist Holiday and Desktop Error headlining.
The festival runs noon to midnight on Feb. 3 and 4 at the 8 Speed Motor Track in Khao Yai province. Advance tickets sell for 500 baht for both days. Normal one-day and two-day tickets are 400 baht and 800 baht respectively. Tickets can be purchased online.
Feb. 2-4: Jai Thep Festival Lanna Rock Garden, Chiang Mai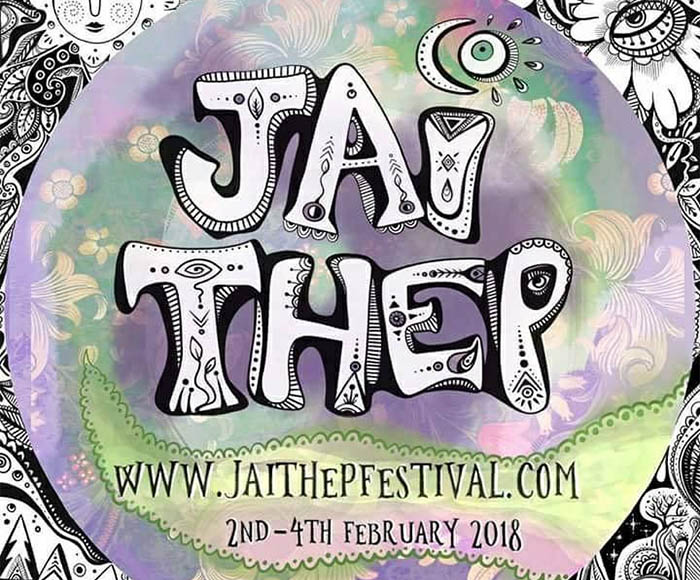 Looking to get out of the city and go on a bit of an adventure? See a Thai band which shot to fame for a random "psychedelic" YouTube video and much more at Chiang Mai's Jai Thep Festival. For its third year, the event promises six areas for music, art, food, workshops and camping. There's even a stage for spoken word. Headliners include Khun Narin's Electric Pin Band, Srirajah Rockers and dnb producer Skynet.
The festival runs noon to midnight Feb. 2 through Feb. 4 at Lanna Rock Garden in Chiang Mai. Three day passes are 1,900 baht and can be purchased at the door or online.
Feb. 3-15: Five Senses Thailand – Koh Phangan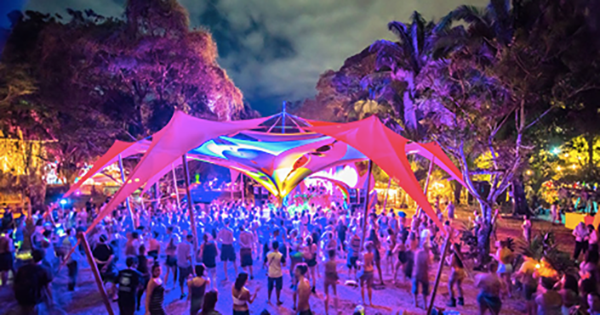 Beyond its legendary Full Moon Parties, Koh Phangan has grown its party island rep with numerous other festivals. This year, organizers for a festival called Five Senses plan to go all out with an insane two-week festival. It will play out across eight different exotic locations on the island and feature a massive 102-strong DJ lineup. Get ready to lose yourself to the likes of Luna City Express, Manuel De La Mare and local dons Dan Buri and David Chong, to name a few. Bear in mind that this much fun doesn't come without its price. Be prepared to ditch your backpacker image for baller status when you fork over the 8,636 baht for a ticket for all two weeks, though revelers can attend individual events for lower prices.
The festival runs Feb. 3 through Feb. 15 on Koh Phangan. Organizers will release more details as the event draws closer.
March 17: Transmission Festival – BITEC Bangna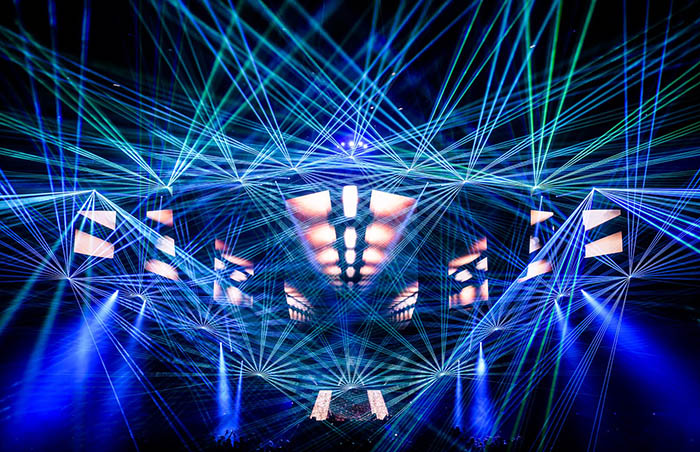 Prague's Transmission Festival takes its epic audio-visual, laser light show on the road once again to dazzle Thai trance fans. Organizers say this year's event, themed "Spirit of the Warrior," will have utilize its jaw-dropping light and laser show to craft a story to take fans on a sensory-rich journey with trance giants Aly and Fila, Ferry Corsten and Markus Schulz in control of the adventure's soundtrack.
The festival runs 5pm to 2am on March 17 in BITEC Bangna's B Square, which can be reached by taxi or motorcycle from BTS Bang Na. Tickets are 2,500 baht and can be purchased online.
Feb. 24: Kolour in the Park – Thai Wake Park

Back for another edition is Kolour In The Park, an event that will combine art installations, music and a gourmet market across a large rice field in the outskirts of Bangkok. Located next to a lake, the festival grounds will allow revelers to swim and take in the full three-day celebration.
Source: Khaosod
Please follow and like us: