It's big neon signs everywhere you look in Bangkok
Cities are forever molting, shedding skins of concrete, glass and steel to make way for new growth, and Bangkok is certainly no different.
Those who scurry across them regularly hardly notice the change, but every day a familiar edifice, fixture or sight somewhere is knocked out of existence.
So go the neon signs whose glow has beckoned generations into Bangkok's eateries, nightclubs, massage parlors and brothels. It's those particular to the fading red light scene which most capture the interest of American painter Chris Coles, who will exhibit dozens of his sign paintings at an exhibition opening Thursday night.
"I got interested in the Bangkok Night neon signage some years ago … [the] signs, neon and others, are an essential element in what makes the Bangkok Night entertainment spectacle so visually powerful," Coles wrote in a message. "And Thais have a deep talent for neon signs."
Lucifer Disko, Emmanuelle, Thermae Coffee House, Super Pussy and Glow are just a few of the venues Coles has painted that will be on display under black lighting for proper luminescence at Checkinn99, located just a few meters in Soi Sukhumvit 33.
Upward of 50 paintings will be on display. The opening reception starts at 8pm with free beer and snacks until 9pm. Entry is free. Checkinn99 is open 6pm to 1:30am every day except Sunday, when it opens at 2pm. It is reachable via a three-minute walk from BTS Phrom Phong.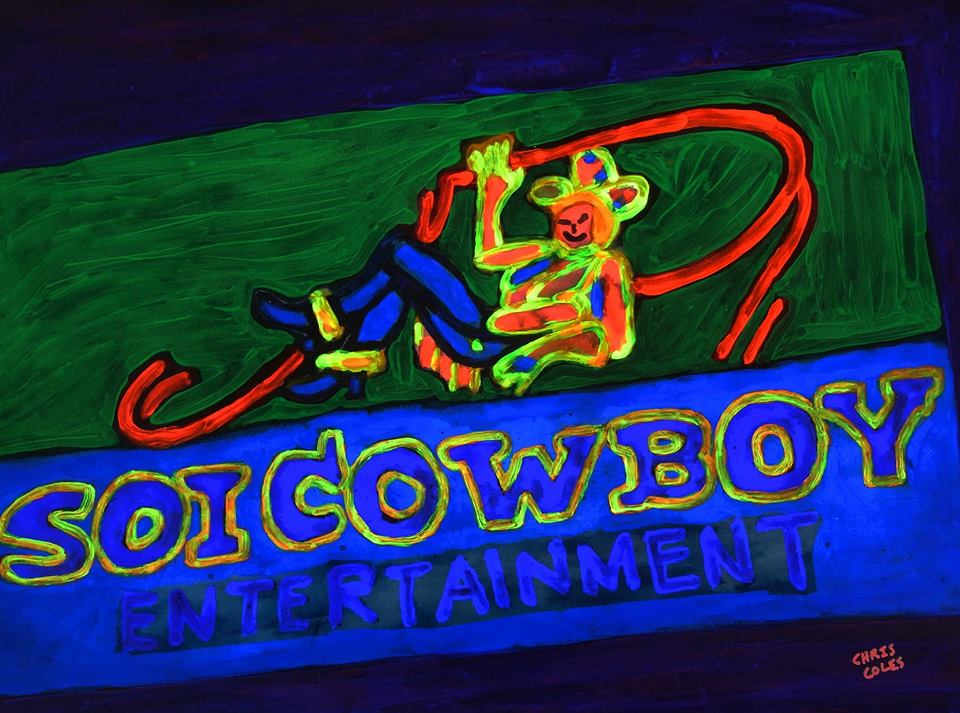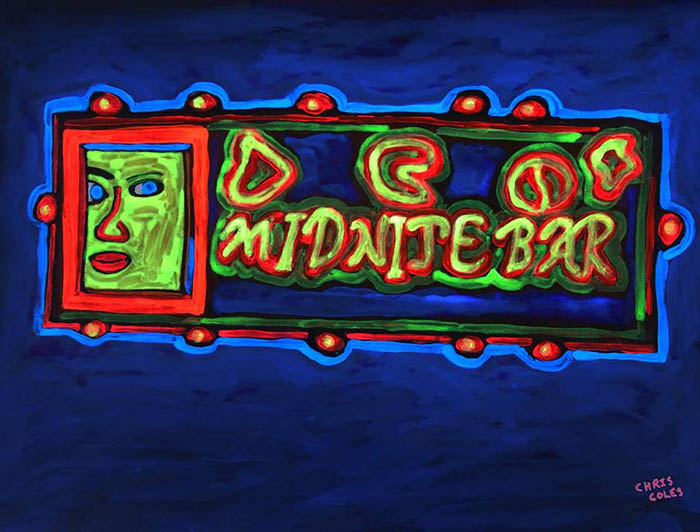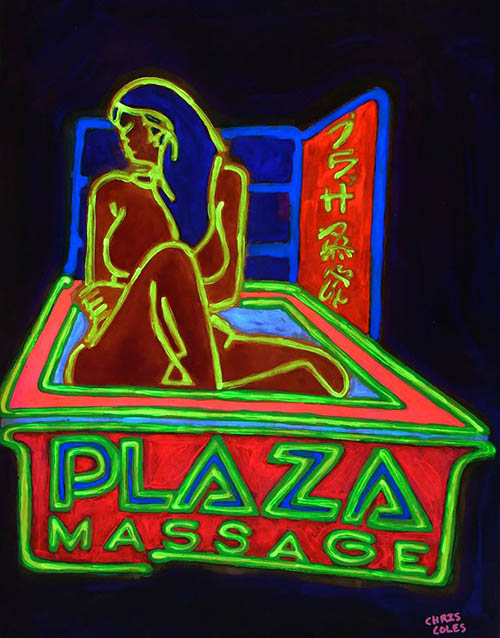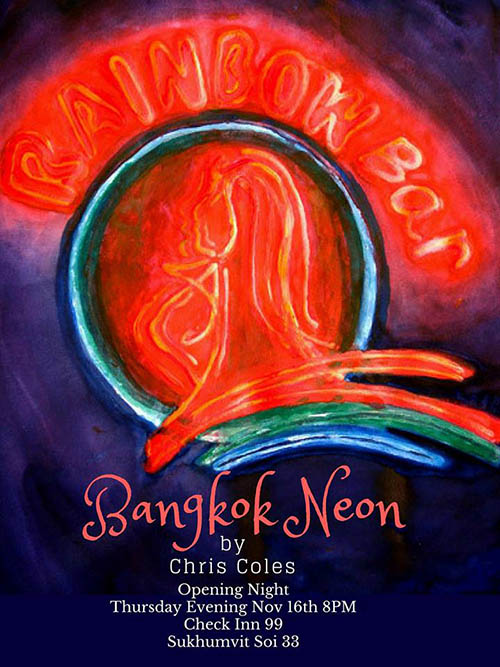 Source: Khaosod
Please follow and like us: