Still hope for Bangkok's famous nightlife
Only six months ago, a police crackdown had most bars and nightclubs closing at midnight. As New Year's Eve just proved, the Bangkok nightlife is back with a vengeance, with bars and nightclubs once again bustling into the late hours.
Along with the return of normal closing times comes a few new venues like De Commune, a worthy contender to the underground crown that brings a little socialism to the scene by providing a space for and by local musicians, artists and party organizers.
A couple of weekends ago, I was invited by the Phatfunk crew to DJ at the newly opened venue located in a timeless venue at the top of Thonglor. Inside Liberty Plaza – a multigenerational after-hours venue that looks ready to film a shootout scene –  and go through the big red metal doors to find De Commune's minimal, polished concrete interior. Stairs go up to a simple chill-out area and in the center of the venue sits a stage and DJ booth.
"It's a throwback to the old clubs of Bangkok nightlife but well thought out, equipped and professionally run," said Phatfunk promoter James Gilbody, aka DJ Delorean.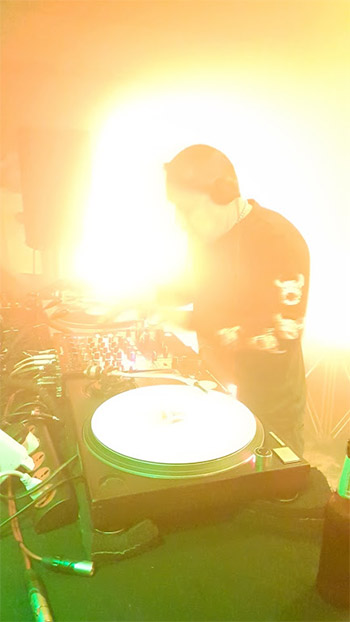 De Commune is owned by Phatompol "New" Chanin and six other partners. New said what's special about De Commune is that all those involved are artists and musicians, therefore sharing creative input managing its sound system, lighting, marketing and bookings.
New said De Commune is open to anyone interested in promoting events, so long as the club sees eye-to-eye with the promoters' artistic direction.
What steals the show is the state-of-the-art QSC Audio Products sound system. Two QSC KW153 mid-range speakers tower above the DJ booth, while four QSC KW181 subs pump bass so heavy it hits you in the chest.
New said he installed the sound system with his team.
"Those speakers were heavy," he said, laughing, of the system they installed by hand.
As the new kid on the Thonglor party block, it remains to be seen whether it can compete with the area's big dogs such as Beam and Bad Motel. And as with everything in Bangkok, time will tell if the place lasts or goes belly up.
But with a club welcoming the local scene with open arms – the same way the famed Cafe Democ once did – De Commune give us a new hope and most of all – something to look forward to in 2018.
Tonight, Friday, DJ Mendy Indigo presents NoWhere to Here with guest German DJ Meat. Tickets are 250 baht. On Saturday, Yaak Records is dewing up a club night of house, tech house and techno with Tom FKG of FunkyGangster, Gaolao of Giant Swing, Snuff's La Yumar and Jakkawan of Young Jamena. Entry is 200 baht at the door.
De Commune is open 10pm to 2am and located on the first floor of Liberty Plaza on Thonglor.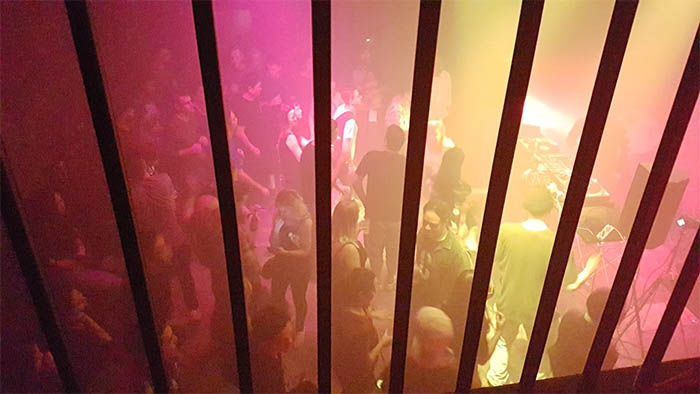 Source: Khaosod
Please follow and like us: