This story was first published by The Pattaya News, so follow their link below to see more:
The following was released and sent to the press as a handy, updated image guide to the current Thai traffic fines. We have translated it into English for you.
The original image is from Kasikorn bank, credit to them. The Pattaya News notes that this is a general guide and actual fines could differ based on certain circumstances or jurisdictions.
Kasikorn Bank based this list on the legal, documented fine.
Traffic fines in Thailand that you should know: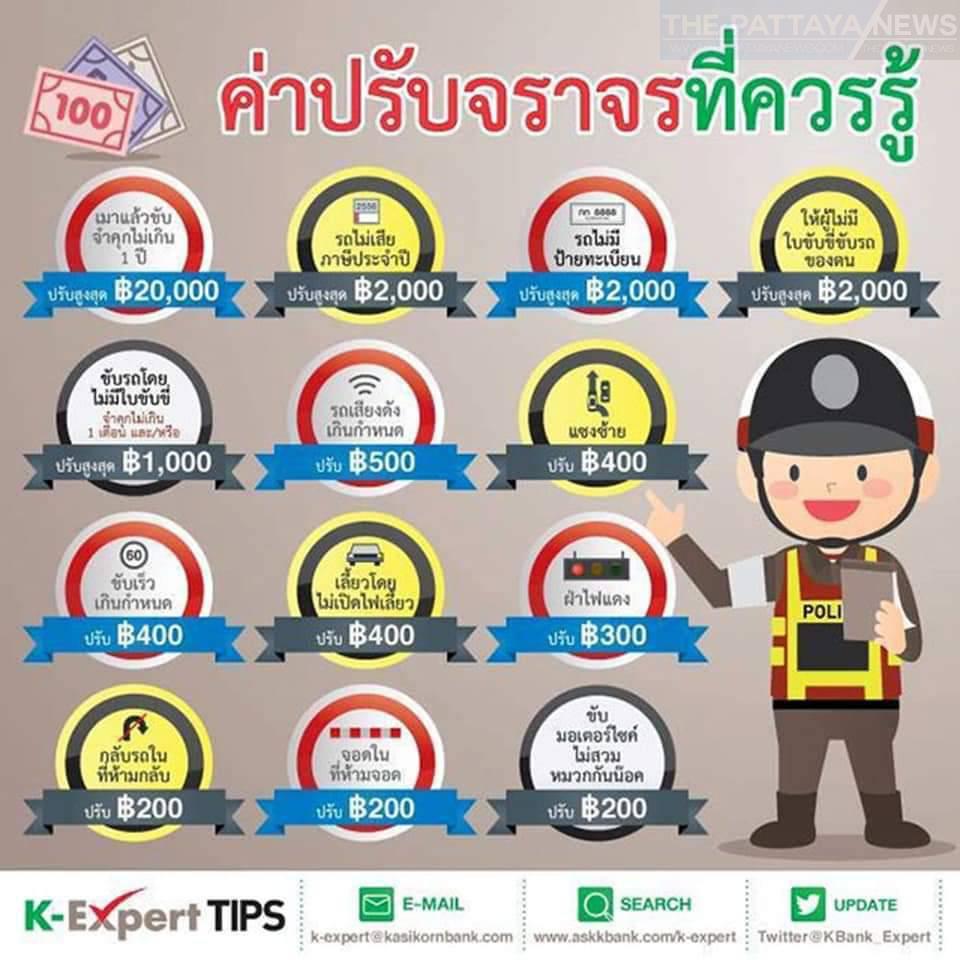 In order following the images in the posters….
• Drunk driving: imprisoned up to 1 year/fine up to 20,000 baht
• Not paying annual tax: fine up to 2,000 baht
• No license plate: fine up to 2,000 baht
• Allow another person who doesn't have a driving license to drive your vehicle: fine up to 2,000 baht
• Driving without driving license: imprisoned up to 1 months/fine up to 1,000 baht
• Driving a noisy vehicle, such as a loud exhaust: fine 500 baht
• Overtaking another vehicle from the left: fine 400 baht
• Driving over the speed limit: fine 400 baht
• Taking a turn without using signal blinkers: fine 400 baht
• Driving through a red light: fine 300 baht
• Taking a U-turn in the wrong place: fine 200 baht
• Parking at a no parking area: fine 200 baht
• Driving motorbike with no helmet: fine 200 baht
Please follow and like us: