65 year old Thai woman stoops to all new low
A Thai woman has been caught at an all new low as she was trying to take advantage of the Royal funeral by selling fake pins.
A 65-year-old shopkeeper was arrested Wednesday for allegedly selling counterfeit pins commemorating King Rama IX's cremation.
Tassanee Horcharankul, whose shop is in the famed Tha Prachan amulet district, denied the allegation, saying she didn't know the badges were fake. Police, who suspect she was involved in making the pins en masse, charged Tassanee with selling counterfeit goods.
The pins, each about the size of thumb, feature the royal insignia of the late King Bhumibol. The genuine articles are manufactured and sold by the royal palace for 300 baht each. Tassanee sold her pins for 120 baht each with a bulk discount available.
Police told reporters the prime minister's office received complaints about counterfeit pins being sold in Bangkok, which led to today's arrest. The raid on Tassanee's shop involved the crime suppression division, military and palace representatives.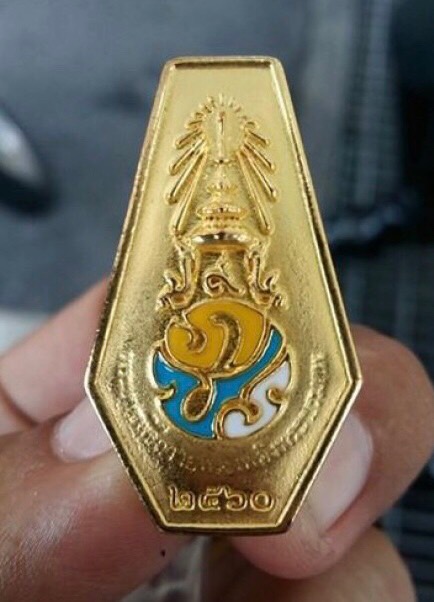 Any sign of disrespect toward the monarchy is harshly punished. Claiming false ties to the palace or forging palace-issued goods has led to serious charges in the past.
Earlier this year, seven people were arrested and charged with royal defamation for posing as palace officials and crashing weddings.
Please follow and like us: